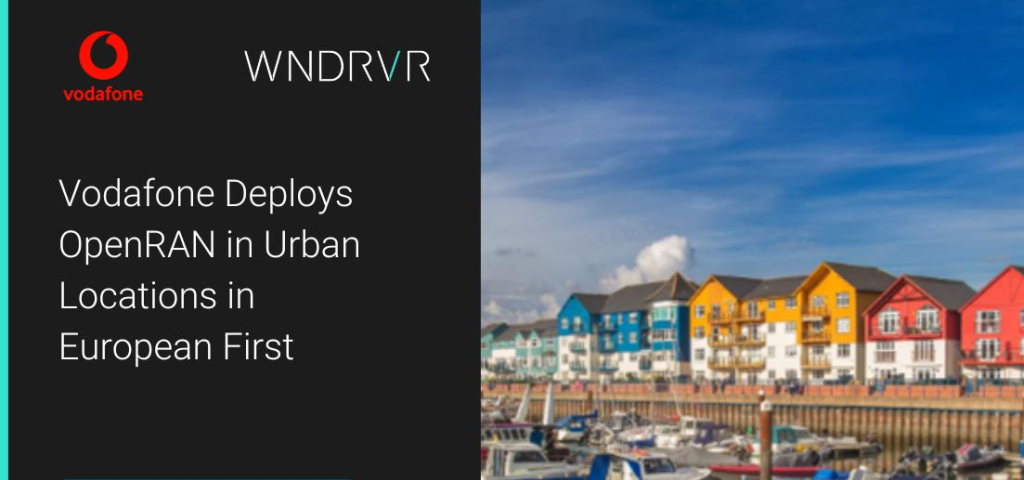 Open RAN Arrives in Urban Europe: Wind River and Vodafone Take Another Step Toward Realizing the Promise of Open RAN
Vodafone has announced a significant milestone as they begin to install Open RAN in the urban environments of Exmouth and Torquay. This is the first instance of Open RAN being deployed in an urban environment in Europe. Wind River is very proud to partner with Vodafone and play a key role in this next step in the evolution of Open RAN, along with Dell, Intel, Samsung, and Capgemini.
Earlier this year Wind River was part of UK's first ever 5G Open RAN site in Bath, Somerset, which was also the first time Open RAN technology had been deployed on a UK macro site to carry live customer traffic. We worked with ecosystem members Capgemini, Dell, Intel, Keysight Technologies, NEC and Samsung to ensure interoperability tests so the solution could be deployed in a "plug and play" manner.
Since then, we have also worked with Vodafone, Intel, Keysight Technologies and Radisys to prove how the solution can make the Open RAN network more "green." As a part of the Global PlugFest Spring 2022, organized by the O-RAN Alliance, we collaborated to successfully reduce the power consumption of an Open RAN infrastructure by 9% and 12%, during high and low mobile traffic peak scenarios respectively. These tests were performed in a lab using simulated non-customer traffic with a plan to continue tests to ensure these gains can be replicated on multiple Open RAN sites supporting actual customer traffic.
All of these activities represent a commitment from Vodafone to evolve the telecommunications network to one that offers far more opportunity than the current infrastructure. It is very exciting to work with industry leaders like Vodafone to make Open RAN a reality. These activities are just the starting point into a world of new opportunities.
The new cloud-based environment that Open RAN brings allows communications service providers (CSPs) to digitally transform their business models to reduce OpEx, take advantage of 5G use cases, be more responsive to their customers, and start paving the way to 6G.
By lowering the barrier for entry to new suppliers Open RAN fosters greater competition, which in turn motivates greater innovation. It also enables service providers to be more selective in the technologies they choose, and allows suppliers to focus on niche areas. The disaggregated solution also provides for a great deal of flexibility and agility, enabling service providers to introduce services faster.
When it comes to disaggregated, multi-vendor Open RAN, Wind River isn't just the leading solution, it is the only commercially deployed solution in the world in production, at scale. Why do Tier 1 service providers work with us? Here's 11 reasons which include: decades of experience, the only end-to-end solution in the market, high-efficiency leading to low TCO, customer-first Open-Source, and a host of deployment and operational ease of use features.
Wind River Studio delivers cloud native solutions that enable the high-scale deployment of 5G network infrastructure for major service providers worldwide. Our Open RAN solution starts with commercially supported open source StarlingX infrastructure. It provides a production-grade distributed Kubernetes for managing edge cloud infrastructure that is integrated with best-in-class vRAN and Open RAN applications. With single-pane-of-glass and zero-touch automated management of thousands of nodes, and the ability to orchestrate fully automated upgrades and deployments across a geo-distributed cloud, our solutions solve the problem of deploying and managing complex distributed networks. They also deliver valuable cloud network analytics which makes it possible to effectively manage and optimize a distributed cloud network by converting relevant data into meaningful insights for decision-making.
If you are considering the move to Open RAN, speak with the only company that has successfully designed, architected, and deployed a truly disaggregated Open RAN network for global leading CSPs, while reducing OpEx and increasing agility for services, in record time. Learn more about how we've done it here, www.windriver.com/telecommunications, or contact us directly.