The Future Is Software Defined
Automotive OEMs and consumers today are increasingly looking for features defined by software, such as driver assistance, infotainment, and intelligent connectivity. And these features themselves require ever more software. Driver assistance evolves into autonomous driving; infotainment requires richer digital content; connected vehicles need software to process and manage all the data they transmit. Furthermore, consumers expect cars to continuously upgrade long after leaving the production line.
Robust edge software coupled with a purpose-built, cloud-native DevOps environment ensures high-quality outcomes. This is how we do it.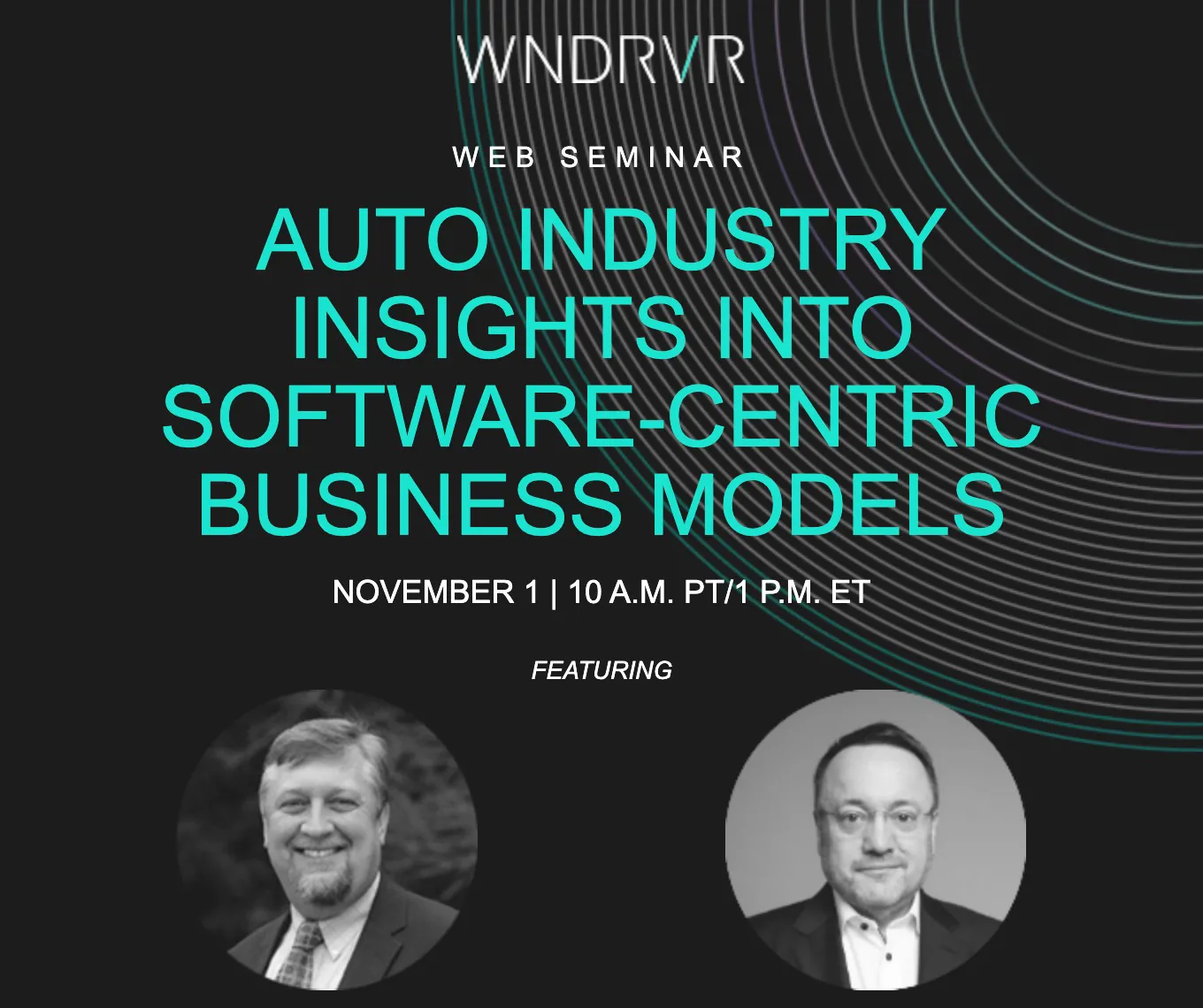 Insights from Auto Industry Leaders
Wind River partnered with Forbes to conduct one-on-one interviews with 200 automotive OEM executives and division leaders. Find out how they are preparing for the future of the auto industry.
Watch the Webinar

»