Achieve reliable, automated deployment of your latest applications during all stages of your continuous development, deployment, and operation lifecycles.
Accelerate time-to-market, extend product lifespan, roll out the latest security updates, and eliminate expensive recalls with over-the-air software updates to embedded devices.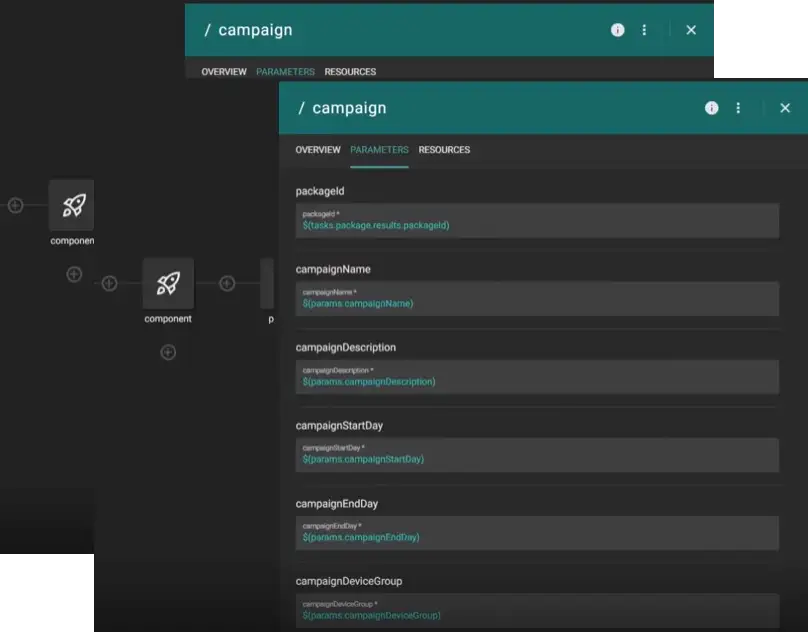 Update and maintain devices in the field
In a rapidly evolving, software-driven landscape, timely and effective OTA software updates are crucial after deployment, and they provide numerous value-added benefits to your system.
With Studio OTA update tools, you can accelerate time-to-market and extend product lifespan by providing continuous support and improvements to intelligent devices through performance enhancements, bug fixes, and security patches. You can even add monetizable features to create new revenue opportunities.
Experience seamless integration of Studio workflows with existing infrastructure
The Studio OTA updates framework is designed to provide a common user experience with the rest of Studio's development, testing, and deployment environments. Teams can simplify processes by incorporating OTA updates into existing workflows. Test your OTA update deployment in Virtual Lab and take advantage of Pipelines integration to enable automated deployment.
With Studio over-the-air updates, you can easily utilize open APIs in architecture, custom application development, and enterprise integration for simplified and straightforward collaboration with your strategic partners.
Finally, use OTA to deploy Digital Feedback Loop software to empower your edge devices with real-time data collection and feedback capabilities.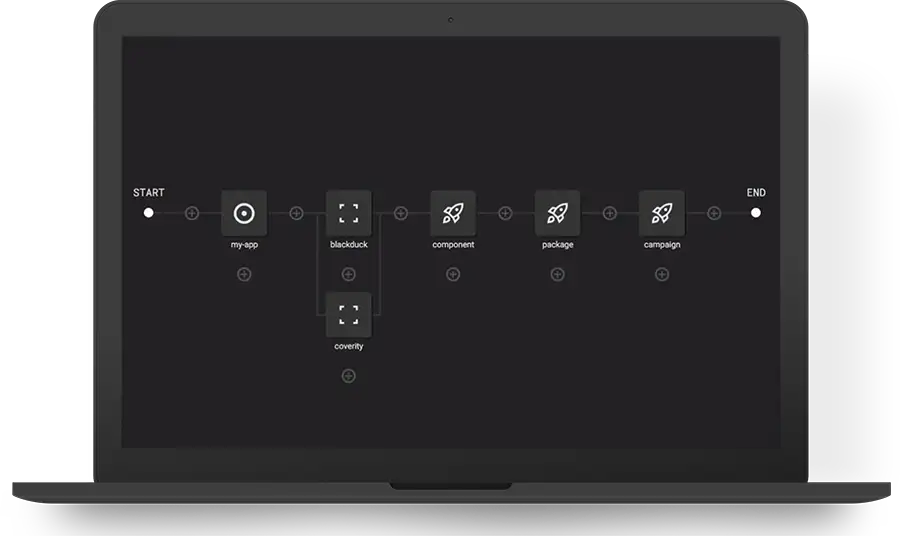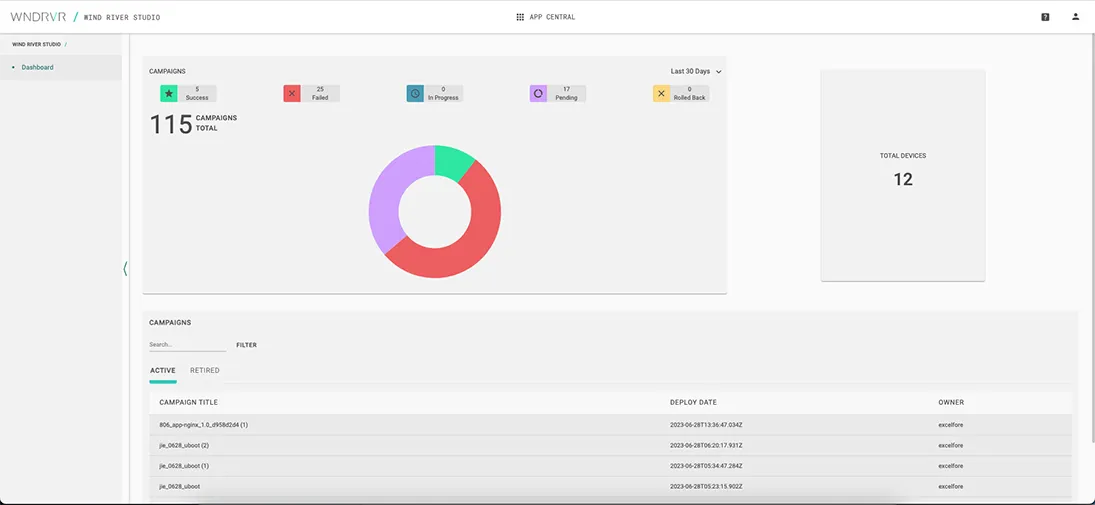 Enhanced end-to-end security
With OTA updates, protect your devices and data with robust security features. Eliminate the risk of expensive recalls with the ability to quickly and remotely remediate critical issues and vulnerabilities through the cloud. Security features include end-to-end encryption for all OTA traffic, from the server to the target, as well as certificates-based mutual authentication in both directions through public key infrastructure. OTA updates can also enable generation of unique security certificates for each system device, making it easier to track and manage their access and interactions within the network.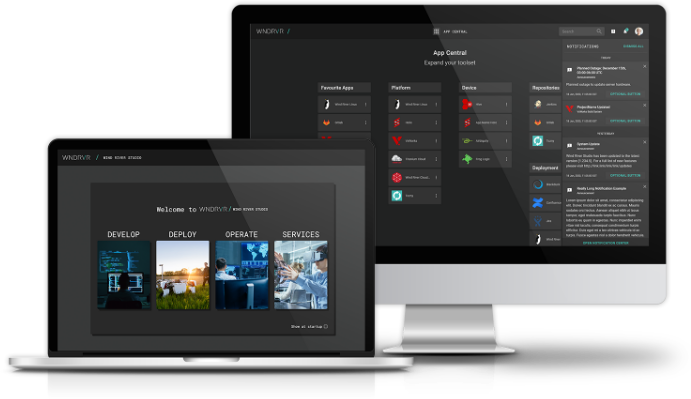 Wind River Studio Demo Tour
Take an interactive tour of some of the key capabilities in Wind River Studio. Experience for yourself Studio's Pipelines, build systems, Virtual Lab, digital twins, and more.
Tour Studio

»