Wind River Studio:
A Tour of the Capabilities
Wind River® Studio is the first cloud-native platform for the full lifecycle of your intelligent systems.
START THE TOUR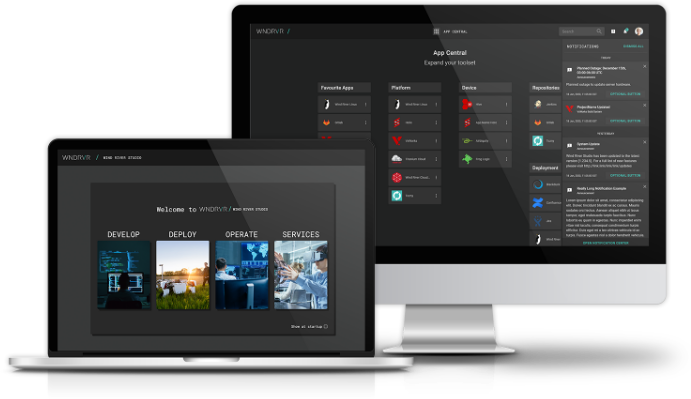 PIPELINE MANAGER
BUILD SIMPLE OR COMPLEX PROCESSES
TO MATCH YOUR BUSINESS NEEDS
Combine tools in an automated and customizable pipeline to streamline the build, test, and deployment of software.
See how to configure building blocks with project-specific details related to OS image and target hardware.
START DEMO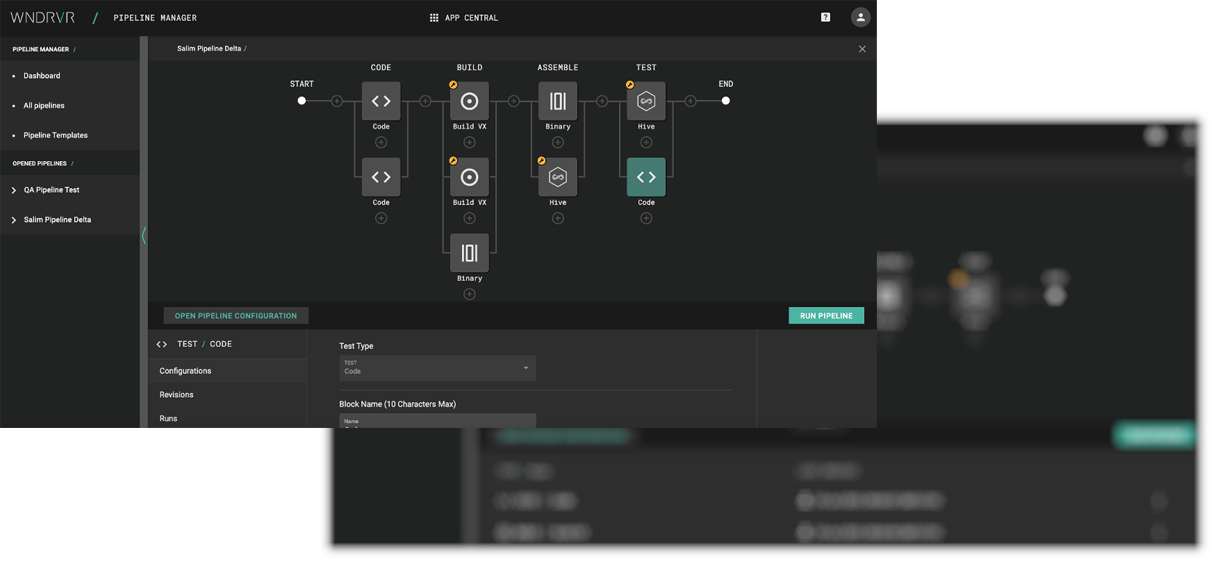 VxWorks Build System
BUILD VXWORKS RTOS
IMAGES FASTER
Studio makes building VxWorks® images faster and more efficient by automating the build system.
See how platform development teams can easily create images of VxWorks — the industry's leading RTOS — for any project.
START DEMO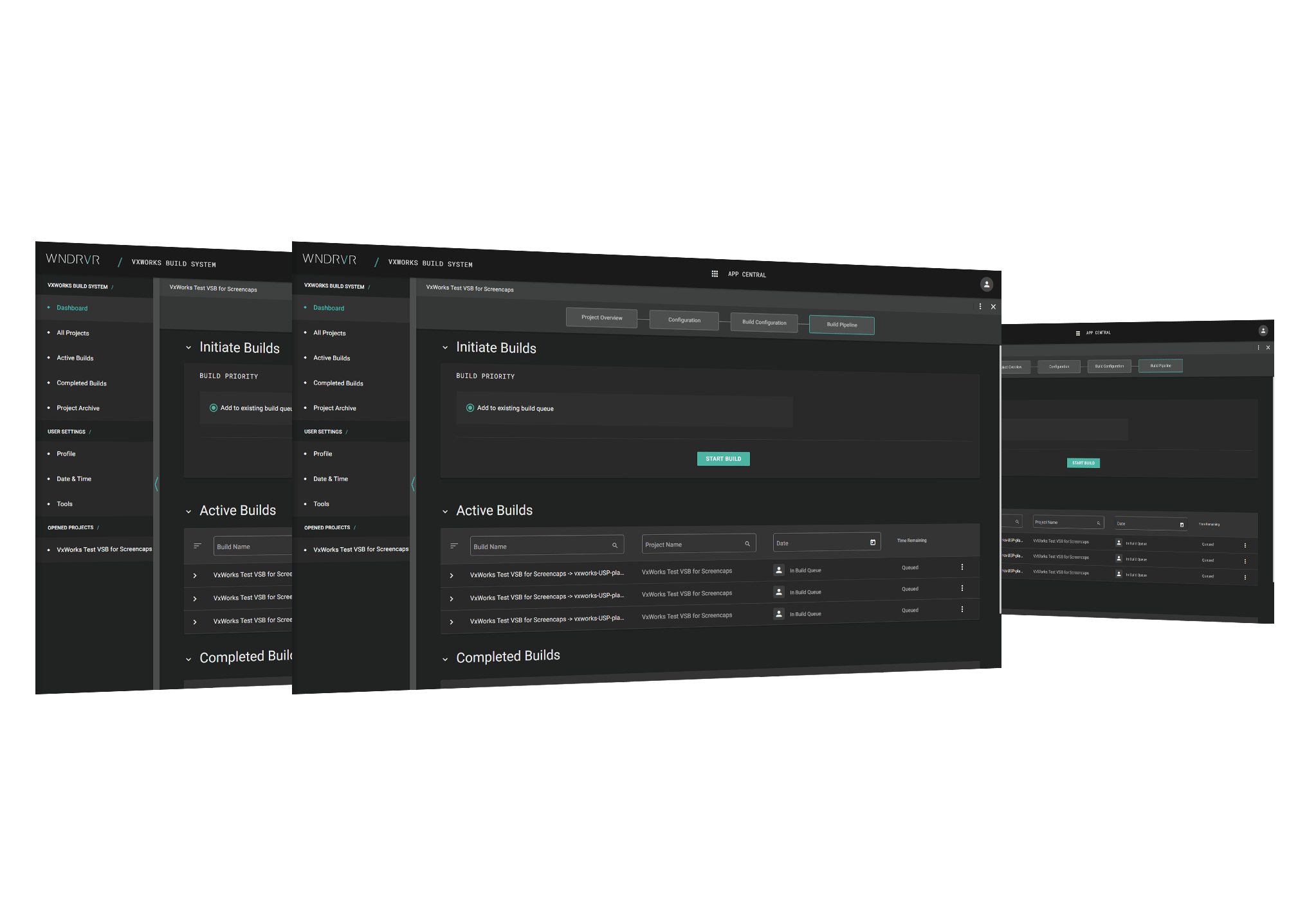 Linux Build System
BUILD LINUX IMAGES WITH
SPEED AND EASE
Studio leverages the power of the cloud to help platform developers quickly build Wind River Linux images.
See how easily a complex Linux project can be created and made ready for application development.
START DEMO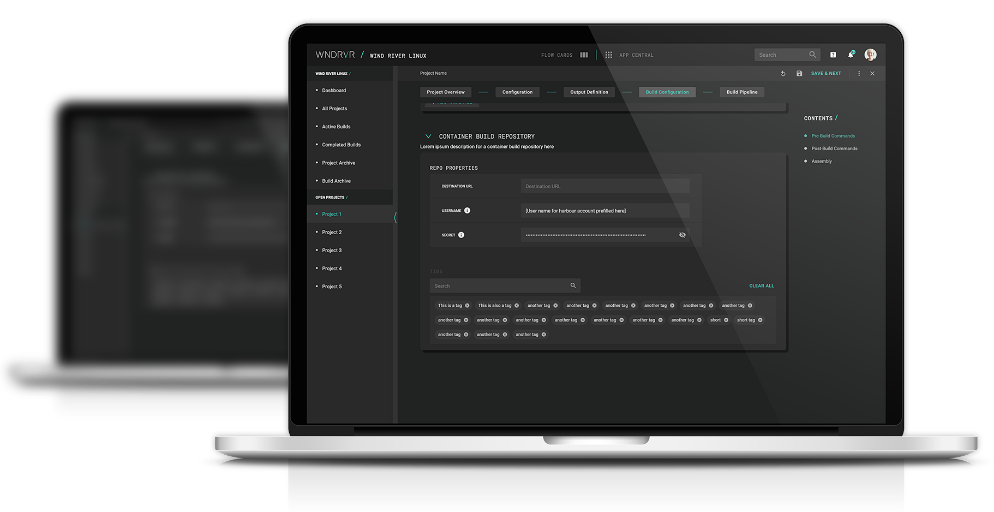 CLOUD-BASED PHYSICAL
HARDWARE LAB
ACCESS PHYSICAL TEST HARDWARE
THROUGH THE CLOUD
Enable geographically dispersed teams to access and share a broad selection of physical hardware test targets from any location, at any time.
See how to access physical hardware via the cloud for software development, testing, and collaboration.
START DEMO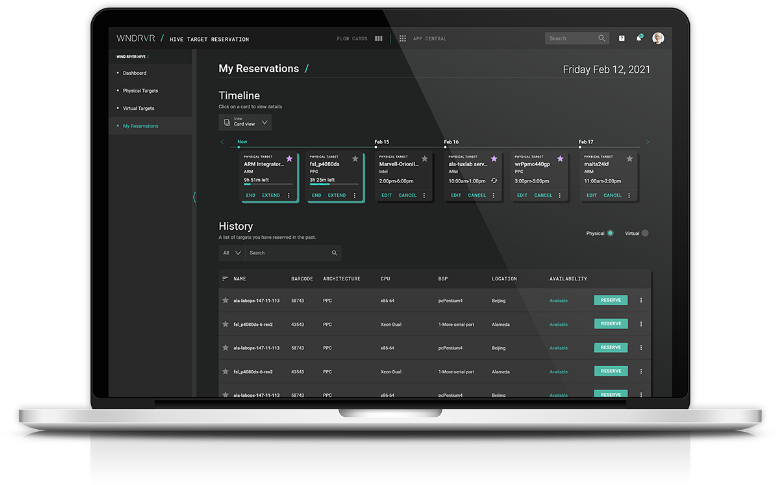 Digital Twins
CREATE SCALE AND AUTOMATION
WITH DIGITAL TWINS
Create digital twins of complex systems and speed software development using cloud-scale simulation to test an almost unlimited set of deployment scenarios and use cases.
See how to create digital twins on demand to enable software development and system testing in your DevOps environment.
START DEMO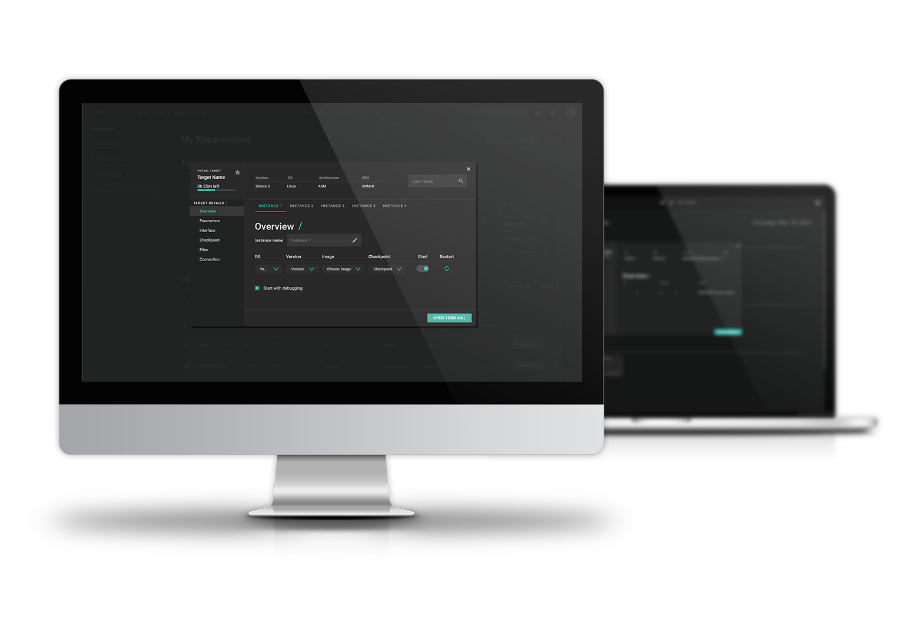 Wind River Studio: FAQs
What lifecycle workflows does Studio support?
Studio supports full lifecycle workflows for development, testing, deployment, operation, monitoring, and maintenance while also offering professional services for intelligent edge systems and devices. Wind River can also help companies plan, architect, gather requirements, design, and manage end-of-life products.
Who are the typical Studio users?
Software platform developers, application developers, deployment operators, and services managers can all use Studio. However, the platform can also be utilized by business and services analysts as well as other team members who need to collaborate during the project lifecycle.
What is the integrated experience like?
Studio was architected with a user-centric design. The platform provides an intuitive web interface providing cloud access to pre-integrated and configured tools. Even our engineers use Studio to develop our software products.
Can Studio work with other DevOps platforms?
Studio has multiple points of extensibility. A pipeline builder allows you to create custom automated sequences that your team frequently performs. A gallery integrates a curated set of third-party offerings, from code scanners to requirements tools. An artifact library allows your teams to share, find, and manage operating system images, virtual machines (VMs), and containers from a web-friendly UX. Studio allows you to integrate your existing code, assets, and workflows into a secured, shared, work-anywhere experience hosted in the cloud. 
Can Studio be extended with in-house and ecosystem tools?
Yes, Studio includes a growing gallery of curated partner solutions (e.g., code scanning), OS images, containers, and board support packages. Customers can also integrate their own code, assets, and workflows.
How do all the tools work together?
Wind River has done the heavy lifting to integrate, configure, and deploy more than 50 widely used DevOps tools into one platform. We are continually adding new features and capabilities while also managing component updates and maintenance.
Can I migrate and load my old VxWorks or Wind River Linux projects into Studio?
Studio allows users to load existing projects or create new ones using VxWorks and Wind River Linux operating systems. Studio also provides a cloud-based artifact manager that helps users easily catalog and access all project assets.
Can I use any hardware with Studio?
Studio includes access to our broad catalog of processor architectures and board support packages (BSPs). Users can add their own BSPs or use Wind River BSP creation services. Studio enables the sharing of target hardware through a cloud-based interface and also provides simulation and emulation capabilities for many hardware development boards supported by VxWorks and Wind River Linux.
Does Wind River provide Studio training?
Yes, Wind Rivers offers e-learning courses as well has hands-on, instructor-led training courses.
What support can a user expect from Wind River?
We are committed to your success. The experts from our award-winning support teams are here to help you get up to speed fast, integrate your projects and assets, and ensure your project success.