Our customers have taught us that to be great in the world of embedded systems requires excellence in these six domains.
Wind River® Senior VP of Customer Success Amit Ronen talks about the world of B2B Customer Success on the Forbes "Futures in Focus" Podcast

The future of customer success in complex B2B worlds is going to be radically different by the year 2030 — not because of the personal relationships we have, but because of the intimacy that comes from sharing data and amplifying value with AI-based tools.
Wind River Customer Support
Wind River Customer Support helps you overcome challenges and get the most out of your implementation of our technology, with services that include designated support engineers, hosted customer environments, person-to-person help lines, and our online Wind River Support Network.
With decades of experience in developing, deploying, and maintaining intelligent systems, we are a true go-to-market partner, helping businesses simultaneously meet SLA commitments and support customers with their own advancing IP. With a 97% customer service rating, we consistently achieve some of the highest support scores in the industry.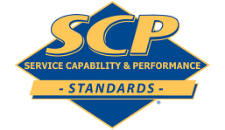 Wind River services have been recognized with Service Capability and Performance (SCP) certification, the gold standard in customer support.
Enhanced Support Offerings
The greater the criticality of your project, the more you need different levels of support to achieve success. Wind River offers a variety of enhanced support options to meet your business and support needs, including:
Access Support
Visit our online Support Network for easy 24/7 access to product documentation, patches, and other resources. Open and track a Support Case, search our database of Common Vulnerabilities and Exposures (CVEs), download board support packages (BSPs), and more.
Visit Support Network