With technology proven by more than 360 customers over 600 safety programs in more than 100 civilian and military aircraft, Wind River® has over three decades of experience helping to build safe, secure, and reliable computing systems for demanding commercial aircraft, space exploration, and military operations.

SOLUTIONS OVERVIEW: Aerospace and Defense Software Solutions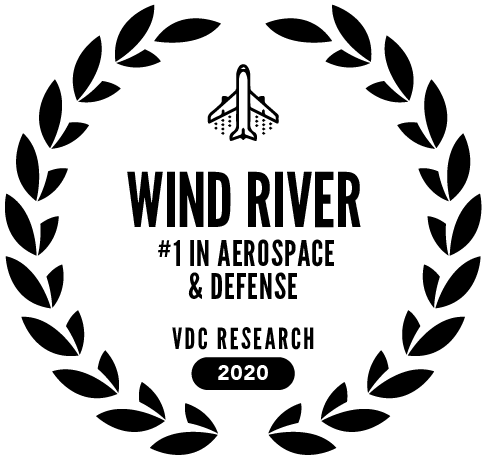 Wind River Acquires Cybersecurity Company Star Lab

Read the News
WHEN FAILURE IS NOT AN OPTION
When it comes to compute systems for passenger aircraft, space exploration, and military operations, human lives are at stake. That's why these systems must meet strict safety standards such as RTCA DO-178C and ISO 26262. But how will you overcome the complexity and cost challenges associated with safety certification?
Wind River has a proven track record of success ensuring the development of can't-fail systems, with more than 20 years of experience in safety certification software products. Read our white paper to learn more about the complexities of safety certification for multi-core solutions, and how Wind River can help.
WHITE PAPER: Certification of Avionics Applications on Multi-core Processors: Opportunities and Challenges
SECURITY FROM THE GROUND UP
Growing demands for increased connectivity and new services are introducing new security threats and exposing previously isolated embedded systems to new vulnerabilities. To protect against these threats, new standards are evolving that show how to analyze and protect systems while maintaining critical safety requirements.
Wind River follows well-known information security principles, including the Confidentiality, Integrity, and Availability triad, and helps ensure that data is protected at every stage—at boot time and throughout use, in transit, and at rest. Read our white paper to learn more about requirements for end-to-end security.
WHITE PAPER: Security: The Key to Affordable Unmanned Aircraft Systems
OUT-OF-THIS-WORLD RELIABILITY FOR HIGH-INTEGRITY SYSTEMS
Wind River technology combines highly effective assurance capabilities, such as space and time partitioning, to ensure that subsystems don't interfere with each other or with rigorous testing and validation. This determinism provides peace of mind with the reassurance that systems will behave as intended, both on Earth and in outer space.
Wind River solutions have a rich history in mission-critical, hard-real-time use cases requiring uncompromising reliability in the most demanding environments. To learn why Wind River is the global leader in delivering software for intelligent systems, read about the latest report from VDC.
NEWS RELEASE: Wind River Ranked Global Leading Provider of Embedded Operating Systems