Intelligent systems research
Automotive
The automotive industry is undergoing its most significant revolution in 100 years. Executives and leaders told us that intelligent systems sit at the center of a vision for a 30% growth in revenue opportunities.

68% of the impact on intelligent systems success in this sector will come from characteristics built in the next three years.
The Need to Act
Getting the sequence right and focusing on building the right sets of intelligent systems characteristics are both key to success. McKinsey believes that these new business models could expand automotive revenue pools by about 30%, adding up to an additional $1.5 trillion to the industry. In a sector currently seeing single-digit revenue growth, this is a light at the end of the tunnel, promoting innovation and change.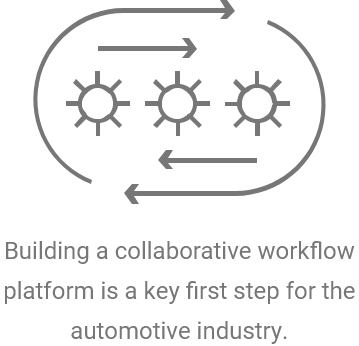 McKinsey's recent roundup of the auto industry of 2030 states:

"Today's economies are dramatically changing, triggered by development in emerging markets, the accelerated rise of new technologies, sustainability policies, and changing consumer preferences around ownership. Digitization and new business models have revolutionized other industries, and automotive will be no exception. In the the automotive sector, these forces are giving rise to four disruptive technology-driven trends: diverse mobility, autonomous driving, electrification, and connectivity."1
All three of the key (first-tier impact) intelligent systems characteristics need to be built for success in the next three to five years: the ability to have true compute on the far edge, the ability to predict stresses and failures and resolve them, and the ability to customize device experience in the cloud. Telecommunications is the only other industry with a focus on investment in these three pillars of intelligent systems success. They will be the pillars for a range of capabilities that will help automotive vendors more readily tap into future opportunities, such as consumer personalization and near-latency-free service performance.
The importance of the far edge is clear for most automotive leaders: 80% say half or more of their embedded products and services will be designed to be used on the far edge cloud. At the same time, however, 51% of these companies are still in the experimental stage (meaning they believe "somewhat" in the value of intelligent systems). And only 16% are thriving across the key metrics.

The most important capability for success, according to 56%, is being able to build, develop, and operate using simulations or emulations to increase productivity and/or reduce time-to-market. The power of a collaborative workflow platform will become more valuable over time as intelligent capabilities are increasingly infused into products and services.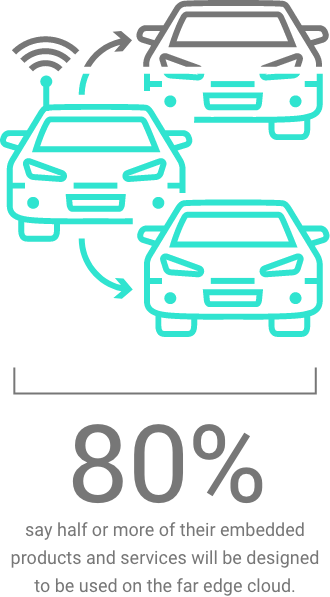 The automotive industry is in the midst of its largest revolution in more than a hundred years.
In five years' time, many of the core needs for intelligent systems in the automotive industry will need to be in place. This is the DNA for future success in a software-led industry.
According to 56% of automotive leaders, the most important intelligent systems characteristic is using simulations or emulations during development and operation to increase productivity and reduce time-to-market. The next most important characteristics are protecting data and guarding against cyberattacks (46%) and being able to sense and react based on goal-based algorithms (44%).
What really matters to executives building intelligent systems?
While there are 13 key characteristics of intelligent systems, not all characteristics deliver the same positive impact. Your peers across all sectors told us the far edge is vital for success, especially when 65%+ rely on embedded devices for business success.

These stacks represent the magnitude of impact each intelligent systems characteristic has on such systems. The larger the block, the greater the impact. You can view this data for companies grouped by momentum and success, or by specific industry.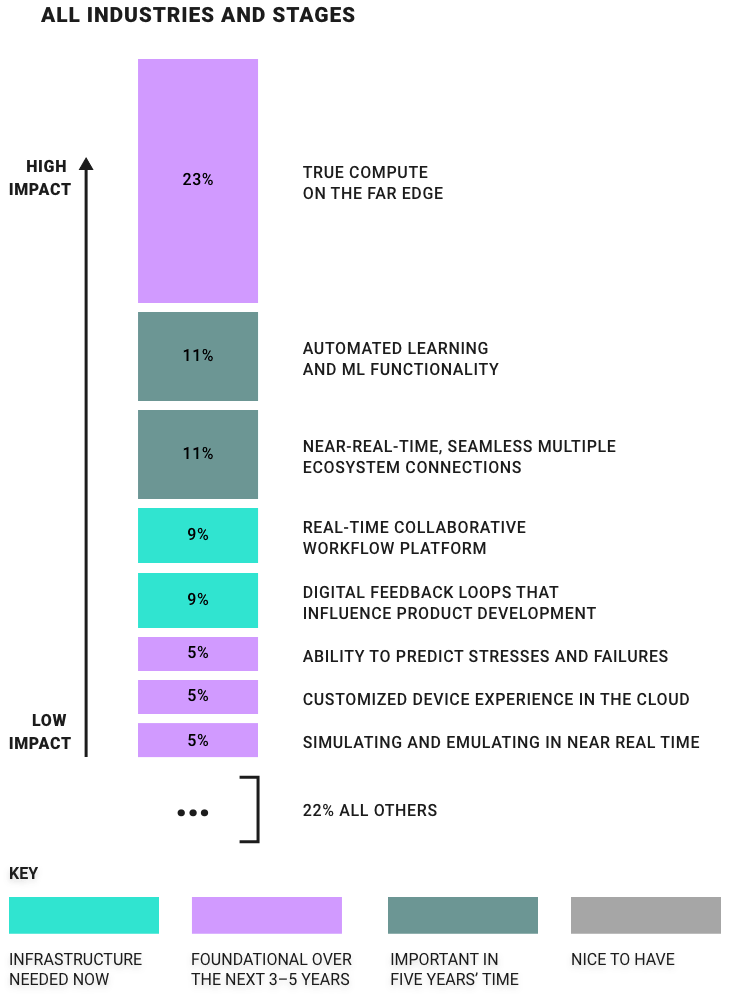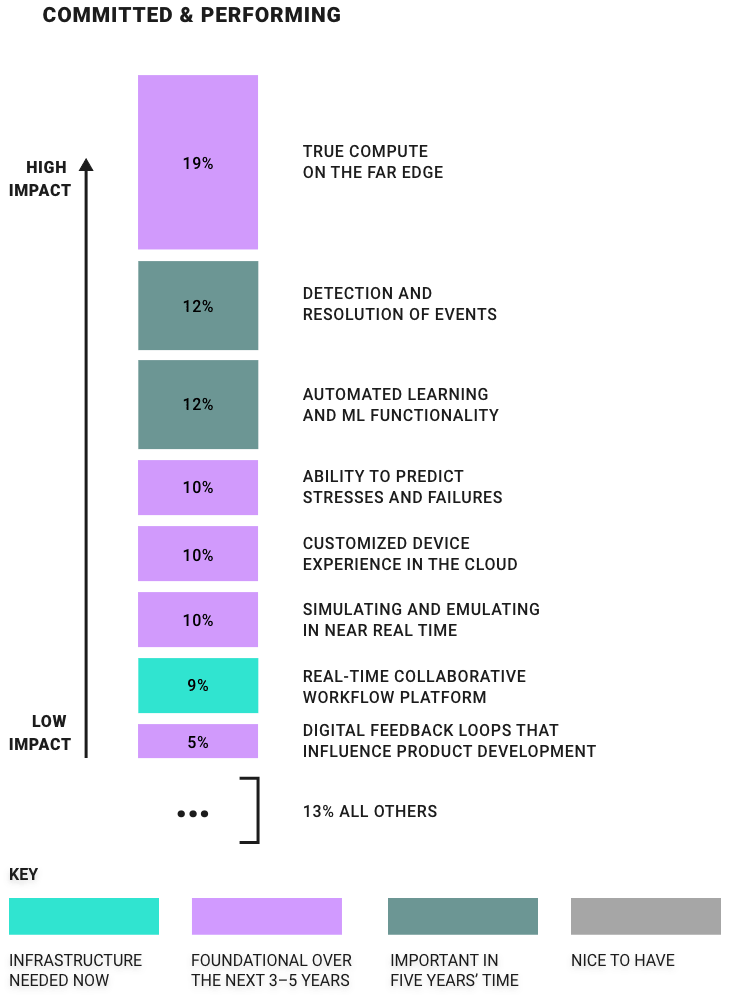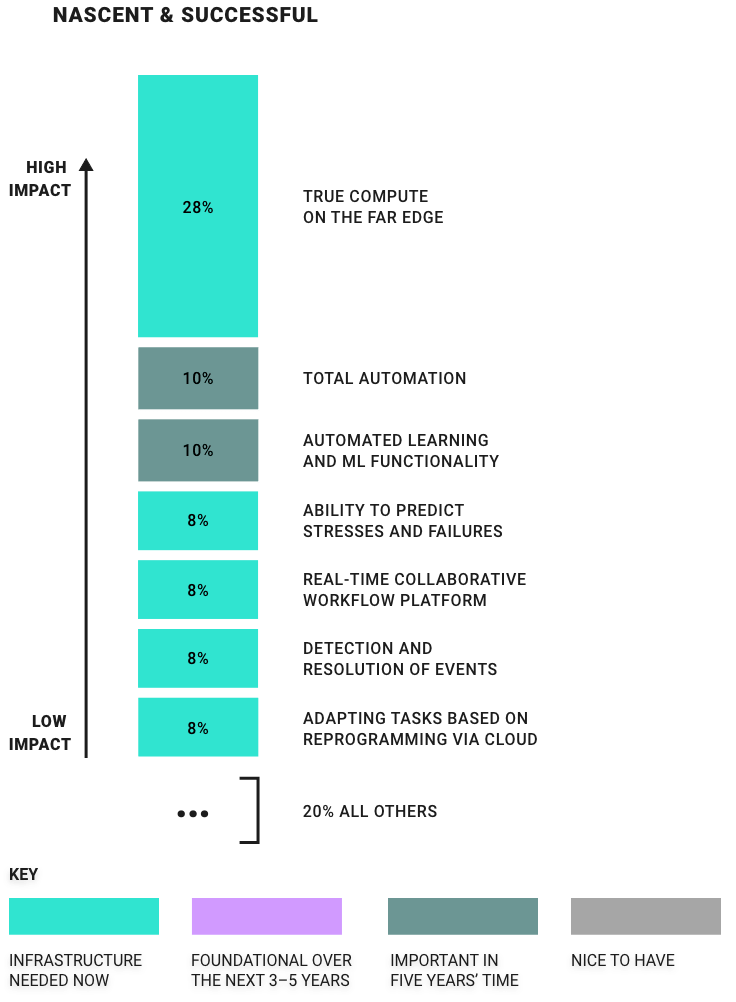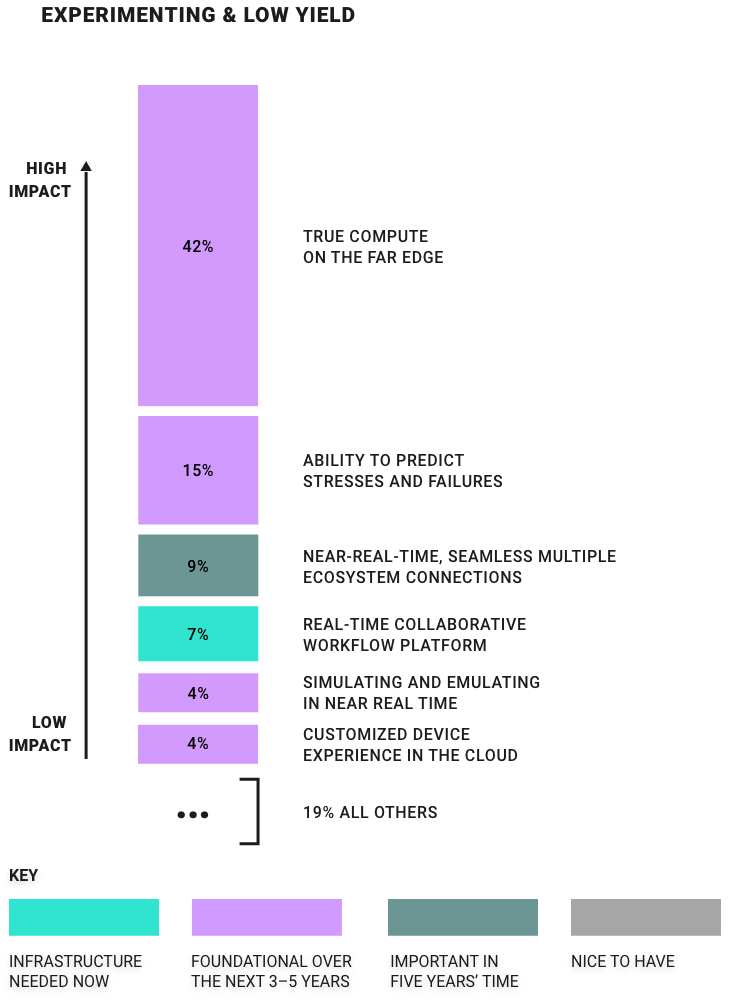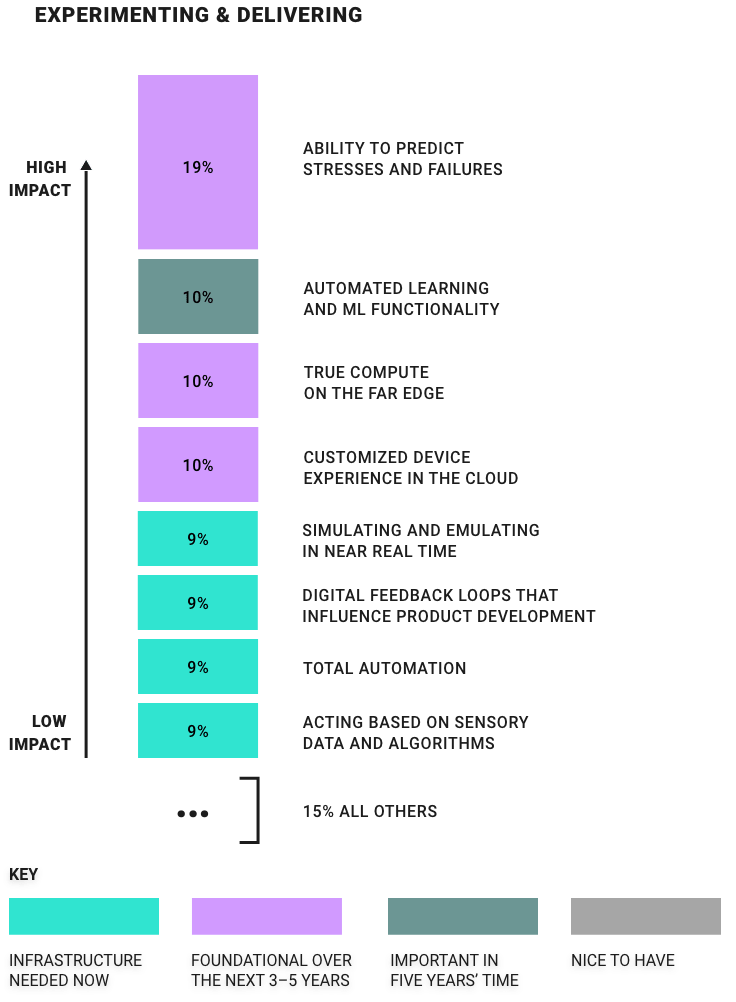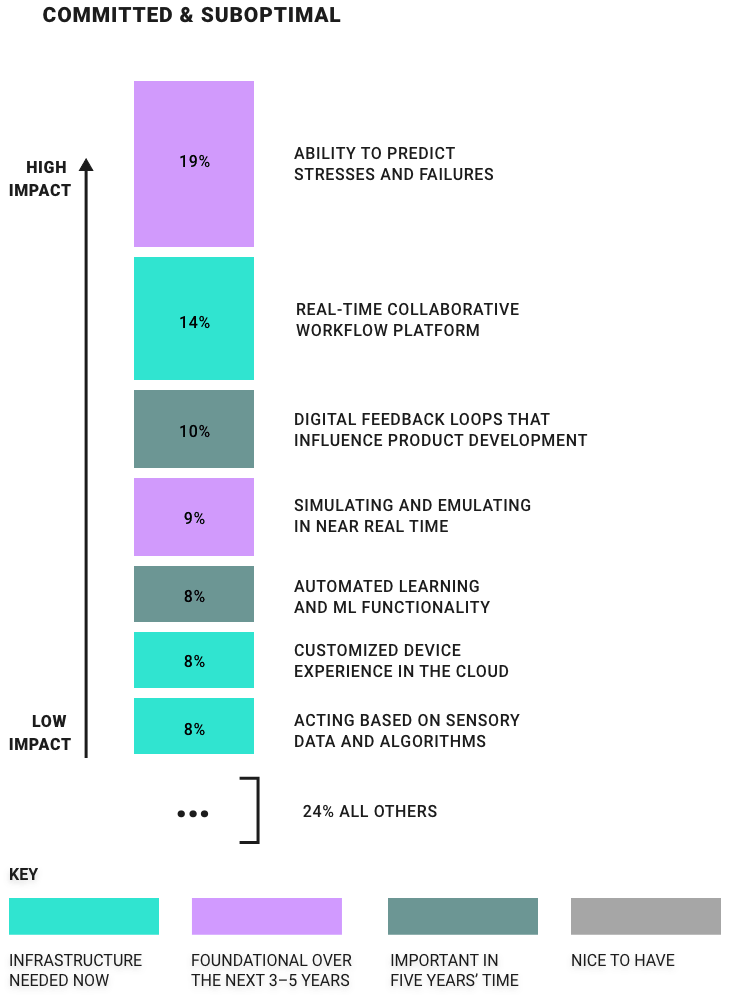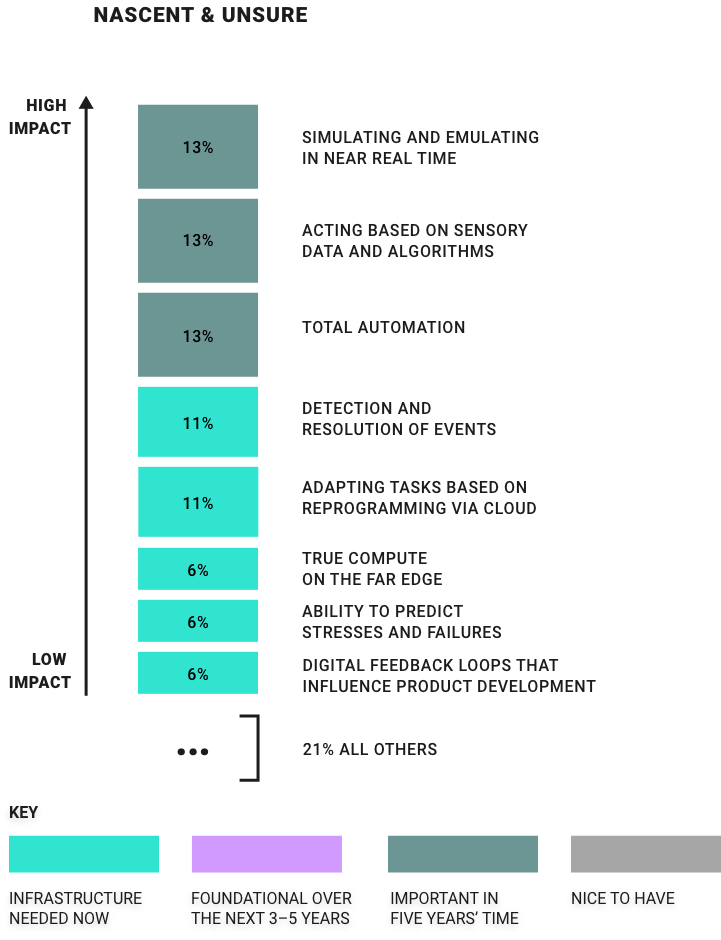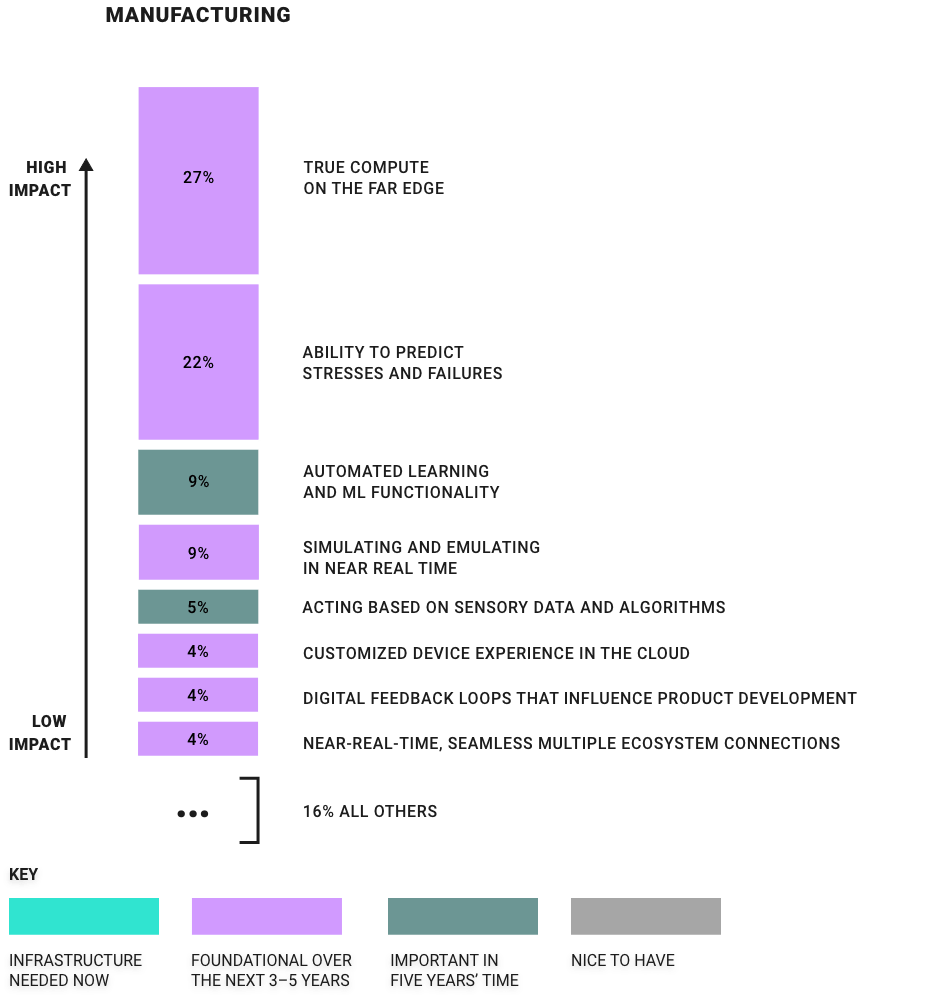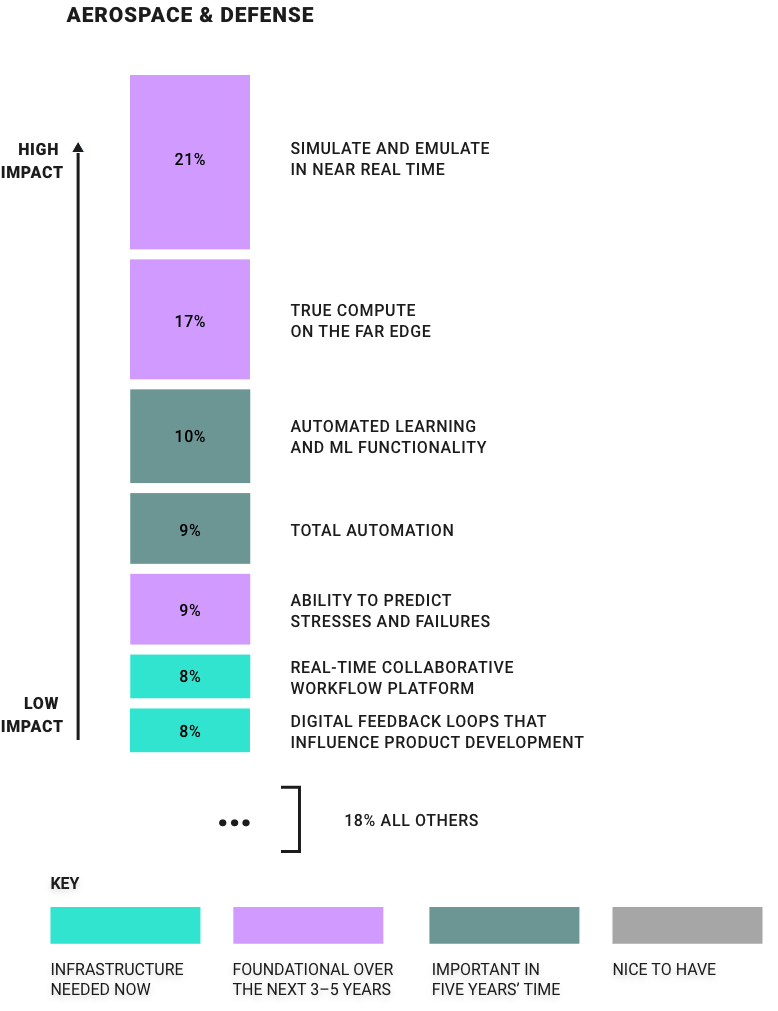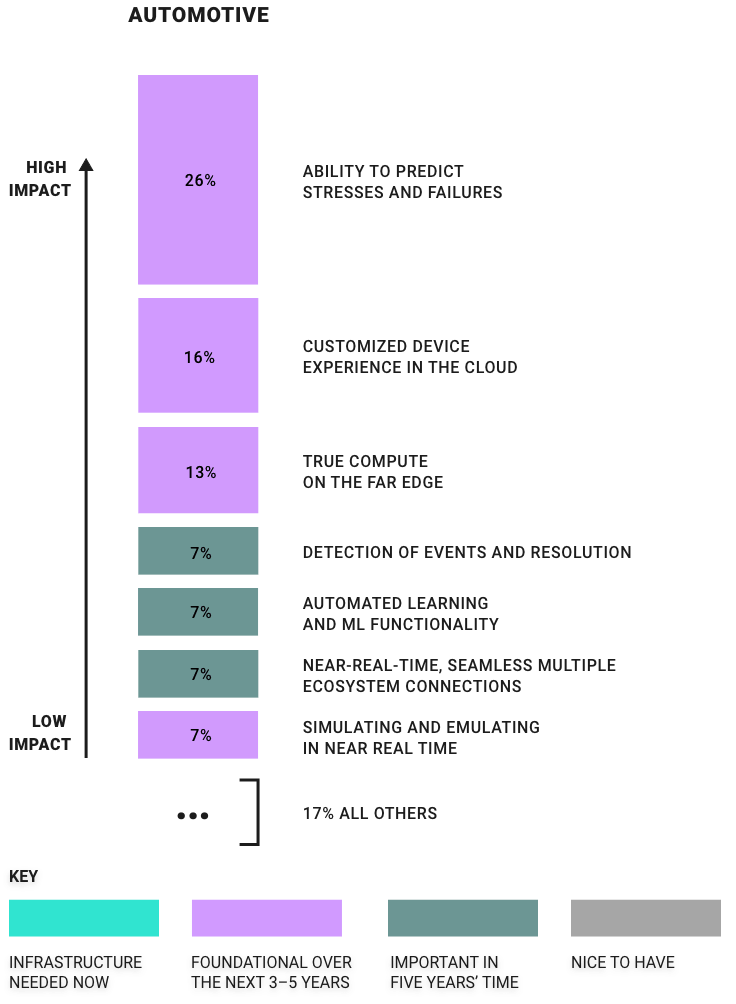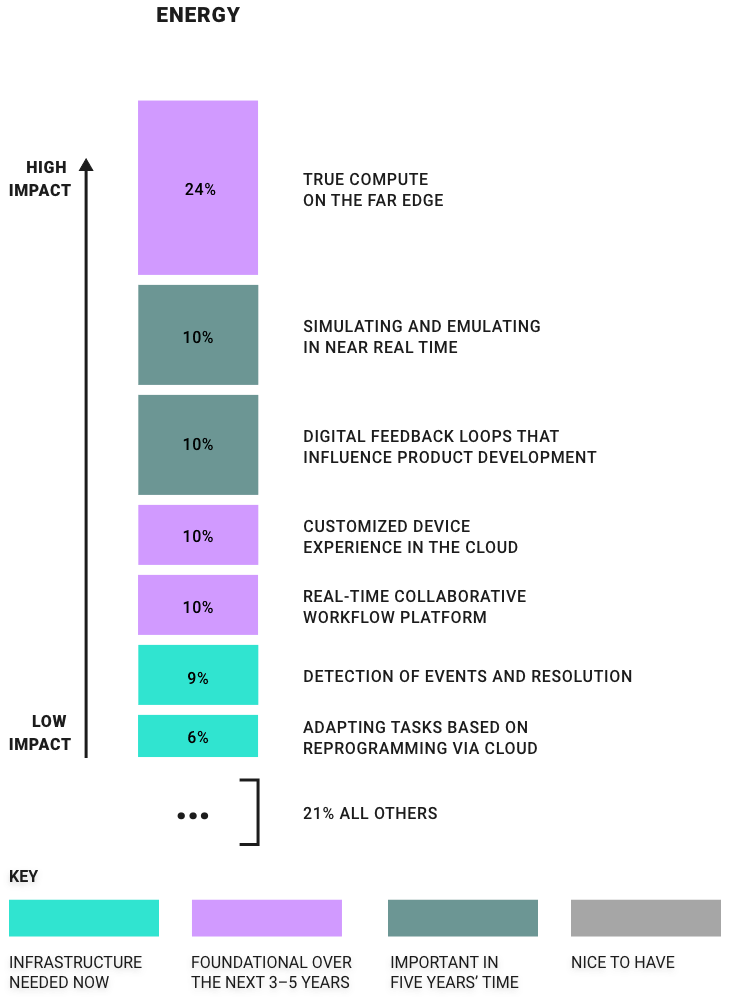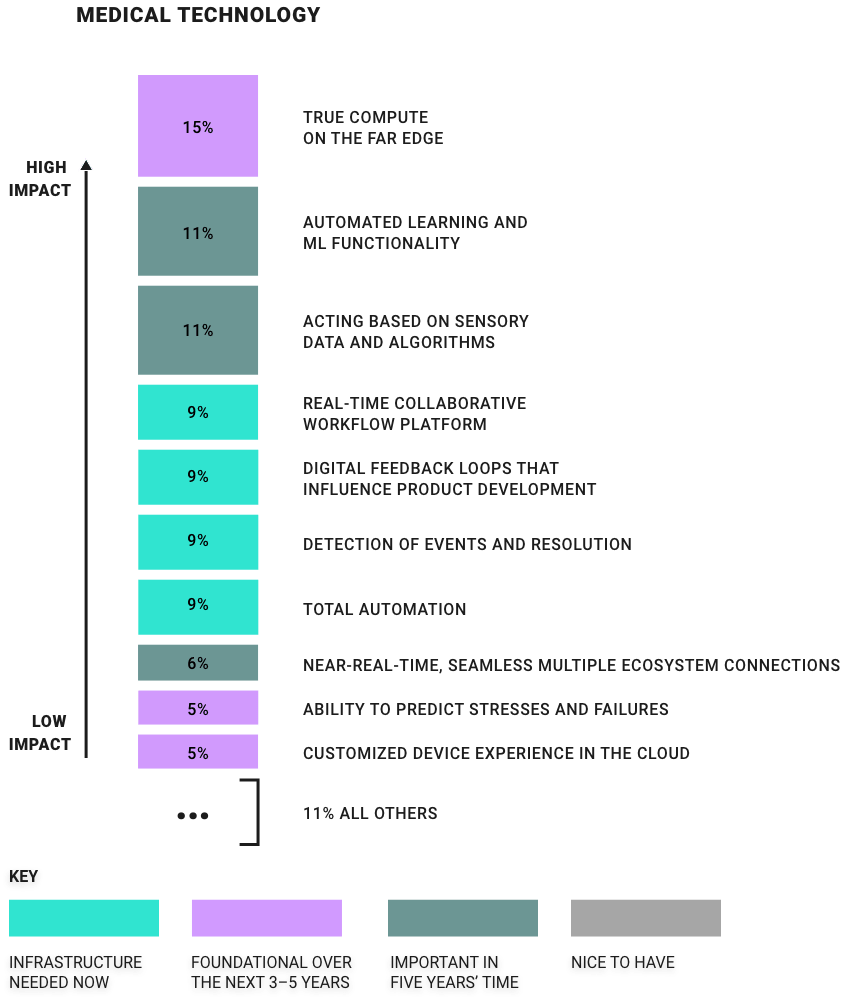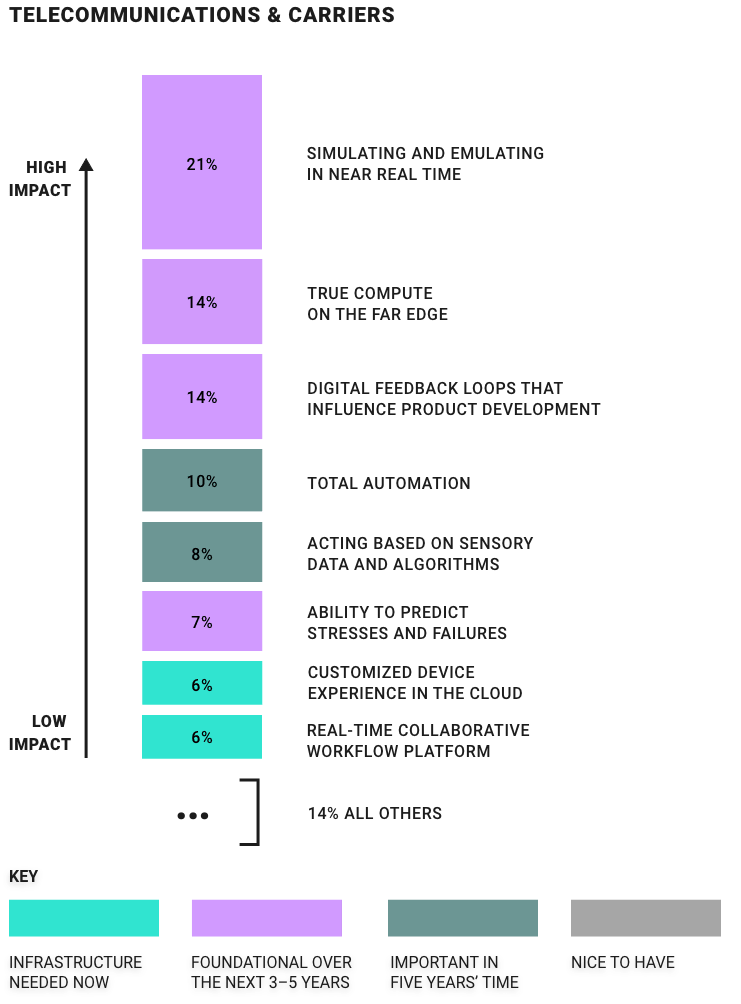 Source: Characteristics of an Intelligent Systems Future, Forbes, 2021
Explore Wind River Studio
Wind River® Studio is the first cloud-native platform for the development, deployment, operations, and servicing of mission-critical intelligent systems.
Explore Now
Three Facts About Intelligent Systems in the Automotive Industry
68%
of the total impact is generated by characteristics that need to be created in the next three years.
39%
of leaders told us that cybersecurity and security in products and services are critical building blocks for all business success.
38%
of leaders believe embedded devices are mission critical for the future of the company.
Characteristics of Intelligent Systems Success in the Automotive Industry
Knowing when to invest in each characteristic requires a blueprint for building critical infrastructure, delivering core foundational needs, and much more.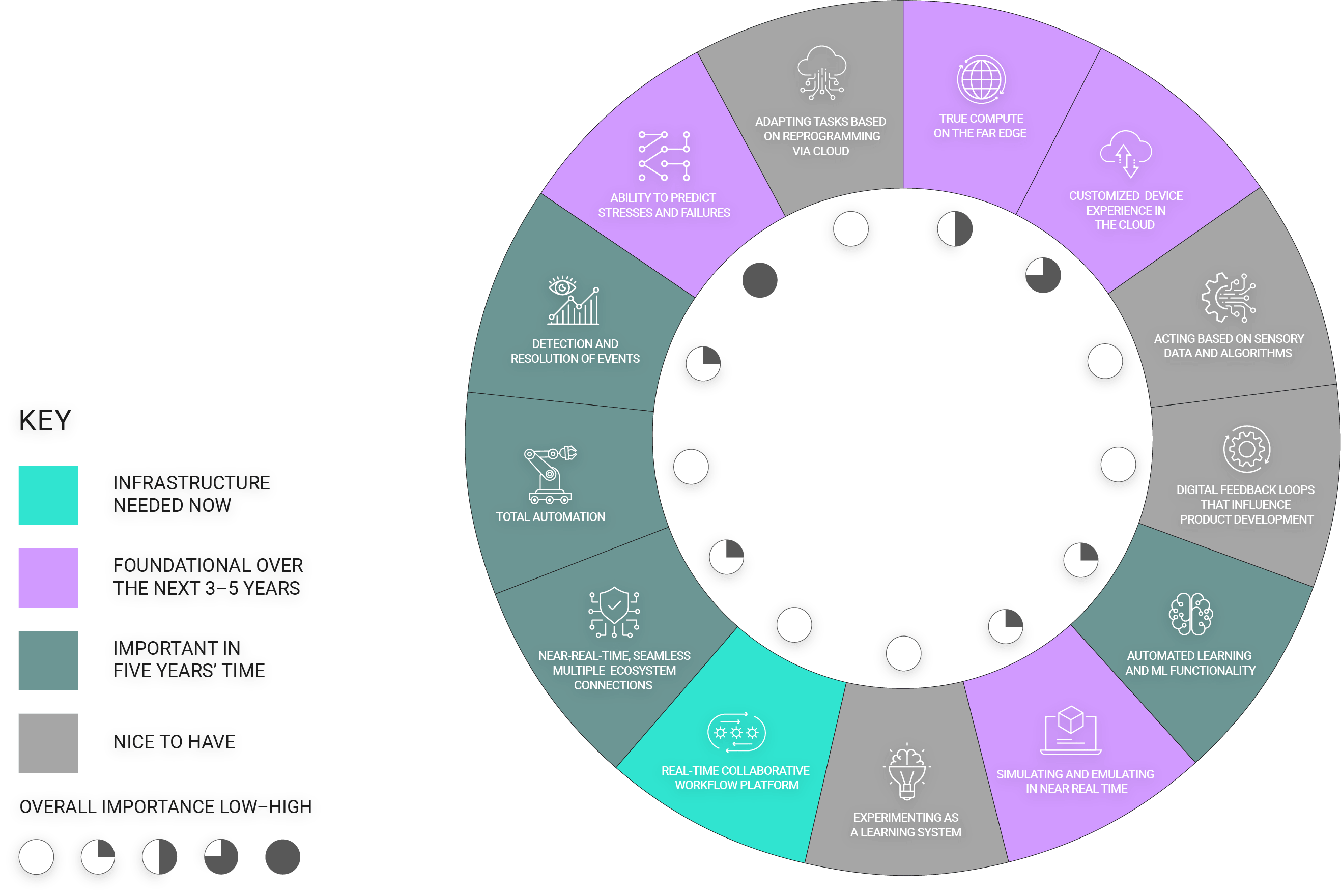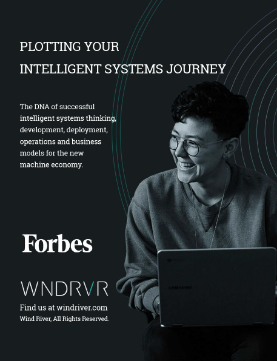 Plot Your Intelligent Systems Journey in the Automotive Sector
Download "Plotting Your intelligent Systems Journey," a free 30-page report developed in partnership by Wind River and Forbes.
Our research is based on more than 200 points of comparison across companies building and deploying intelligent systems.
>>

Download the report now
This report shows:
How your peers are thinking about the barriers to and drivers for adoption of intelligent systems
What factors would accelerate the adoption of intelligent systems in your sector
The relative importance of all intelligent systems characteristics, to help you prioritize your investments
How your peers see the roles and importance of 5G, AI, ML, and cybersecurity in their decision-making
The key components for the mission-critical success of intelligent systems
What the future of embedded devices and solutions looks like in an intelligent systems world
Where digital feedback loops are crucial for success
What the key metrics for success are
Where your peers see extensive value for intelligent systems in addressing wider societal issues