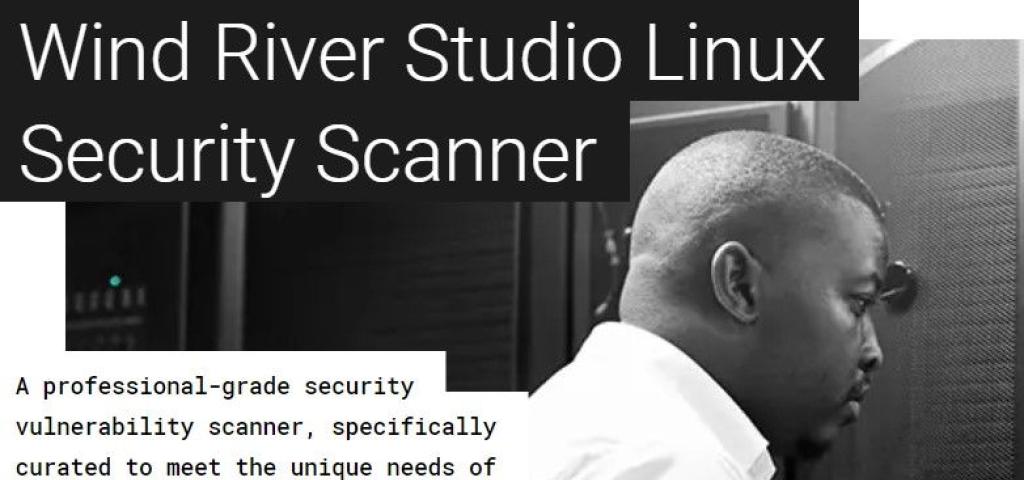 Free Linux Security Vulnerability Scanning from the Industry Leader
As a founding member and the foremost commercial software contributor to the Yocto Project, we are setting new standards for excellence in Linux implementation within the embedded industry. With more than 16 years of experience, our team of open source experts has enabled hundreds of customers to effectively build and deploy Linux for embedded and intelligent edge devices across diverse vertical markets and use cases. One of the most crucial and valuable components of our Linux solution is our ability to assist customers in addressing the growing number of security vulnerabilities that pose significant risks to their projects.
Wind River is proud to launch of our security scanning service — a professional-grade common vulnerabilities and exposures (CVE) scanner explicitly designed to cater to the unique requirements of embedded systems. The scanner leverages our extensive database of the vulnerabilities we've identified and the fixes we've implemented. The Wind River Studio Linux Security Scanner is available free of charge to software teams that seek enhanced visibility into the security vulnerabilities that accrue during the lifecycle of their projects. This scanner can effectively analyze a Linux platform software bill of materials (SBOM) or manifest, be it based on the Yocto Project, Debian, or CentOS.
Whether you initiate your project using a semi-provided software development kit (SDK), a freely available Linux binary, or a custom-built solution, your Linux platform is susceptible to CVEs. In fact, there were more than 25,000 reported CVEs in 2022 — an unprecedented figure. These vulnerabilities do not vanish; instead, they continue to accumulate throughout your project's lifespan, resulting in significant technical debt and increased risk exposure. Your existing platform currently harbors hundreds of CVEs, some of which are classified as critical. All it takes is one exploited CVE to disrupt your entire project.
Monitoring and managing your security vulnerability risk exposure is an ongoing, full- lifecycle endeavor. New CVEs emerge daily, and regardless of your project's phase — whether it's in development or several years into deployment — each CVE represents a potential threat. Continuously scanning your Linux platform to assess your exposure is an imperative that must be met consistently.
Once you have identified the CVEs that may impact your platform, you can leverage our team of experts to remediate or mitigate critical vulnerabilities. Additionally, our team is available to provide ongoing security vulnerability management, allowing you to allocate your personnel resources to tasks that drive real value and foster innovation. Try for yourself today, for no cost.