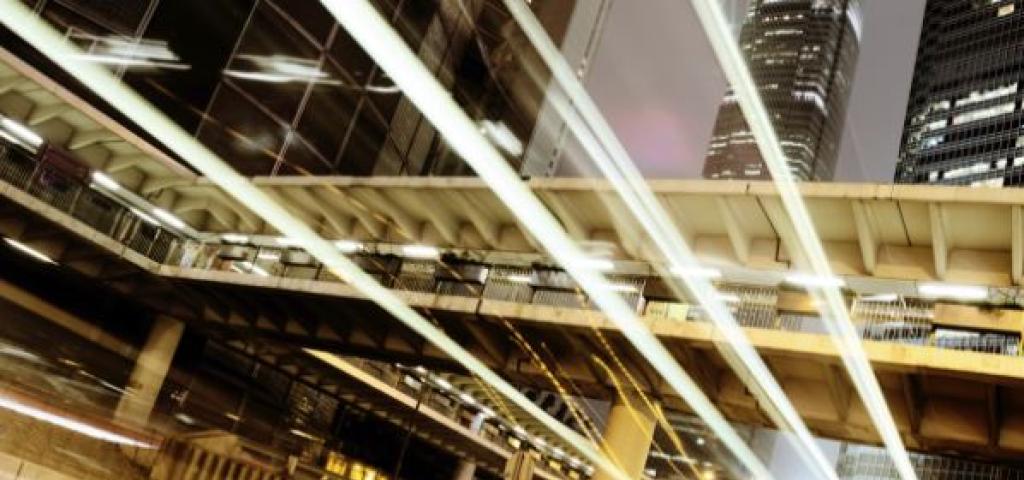 Don't Be Scared of OpenStack for Telecom
It's been an interesting few days for OpenStack conversations. Two very different threads helped to confirm what our customers have known for a while: if you're contemplating using OpenStack in a telecom deployment you can stop listening to the nay-sayers and go right ahead. Just make sure you use an OpenStack platform that's been properly hardened to meet real telco needs.
A chat with BT
The first conversation was a webcast with Peter Willis from BT. If you weren't able to see it live, it's worth watching the archive because Peter described in detail the issues that he's observed through some very detailed evaluations of vanilla (non-hardened) OpenStack distributions. This isn't the first time that he's explained these findings: at SDN and OpenFlow World Congress last year, he gave a presentation titled "How NFV is different from Cloud: Using OpenStack for Distributed NFV", in which he identified six significant limitations of vanilla OpenStack distributions which could potentially constrain their use for applications like virtual CPE.
During our webcast, we chatted about the solutions that Wind River has incorporated into the Wind River Titanium Server virtualization platform.
I had the opportunity to outline how our enhancements to OpenStack enable Titanium Server to address and resolve the six major challenges that Peter discussed.
Peter concluded with the comment that our solution represents "good progress and valuable learnings", which is very much in line with the feedback that we've received from many other service providers. If you'd like more details on how Titanium Server solves critical problems, you can go here to download a white paper with full details.
A perspective from AT&T
A couple of days before the webcast, we had the opportunity to discuss some recent comments by AT&T. In an article published on May 9th titled "AT&T Rallies Carriers Around OpenStack", Light Reading's Carol Wilson outlined AT&T's plans to advance OpenStack as a carrier-class cloud platform.
The article contained an interesting quote from Sorabh Saxena, AT&T's senior vice president of software development and engineering: "Saxena does see some things that need to be addressed with OpenStack, starting with addressing carrier-grade needs for 'supporting performance, latency, throughput, jitter — all the needs that a carrier has,' he says."
The solution is here
There's good news for anyone in the telco world who interpreted this comment to mean "stay away from OpenStack for the foreseeable future". Wind River's experts started working on these problems several years ago as part of our development of Titanium Server. We launched the product more than two years ago, customers started adopting it shortly afterwards and it's available now to accelerate your move into carrier-class network virtualization.
OpenStack is an integral component of the Titanium Server platform. The enhancements that we've made to OpenStack enable Titanium Server to meet the most demanding requirements that service providers have for service assurance, Virtual Machine (VM) lifecycle management, platform maintenance, telco-grade security and performance. Wind River is committed to contributing all our enhancements to the core OpenStack projects, focusing first on areas where our telecom expertise provides the most value.
These enhancements include:
Titanium Server is the only carrier grade network virtualization platform with deployable SRIOV support. This means greatly improved manageability: no more troublesome hand-crafted configuration files, easily configurable/bootable from GUI, full support for cold migration, resize, pause/resume, improved resource management such as Virtual Function tracking, improved documentation and much better test coverage.
Full platform support for hitless upgrades and patching. Upgrades represent one of the biggest if not the biggest barrier to OpenStack deployments. Titanium Server provides full backward compatibility between APIs and data schema compatibility for all platform components. This highly automated process ensures simplicity and predictability during one most crucial periods in managing a network. No need to send a complement of engineers to each site to complete an upgrade. Another great example of how Titanium Server significantly reduces OPEX.
Complete, proven solutions for performance and latency problems in network virtualization, already demonstrated through multiple CRAN PoCs with tier-one Telecom Equipment Manufacturers (TEMs) and service providers.
Fast fault detection and automatic recovery, which are critical to achieving six-nines availability at the infrastructure level. Compare this with enterprise-class OpenStack distributions that deliver no more than three- or four-nines uptime, way below standard telco requirements.
We've extended Enhanced Platform Awareness (EPA) in Nova scheduling, adding critical elements to optimize scheduling decisions specifically for network virtualization applications. We've extended NUMA zone support to ensure VM, NIC and vSwitch can be scheduled on the same socket , either strictly or as a preference. We have also added strict virtual memory management and have proposed a Newton blueprint for enhanced scheduler error reporting (improving troubleshooting effectiveness).
Live VM migration, including the live migration of DPDK-based VMs. Even the latest OpenStack release, Mitaka, only has preliminary support for live migration, which is definitely not telco-grade.
And in the context of Mitaka, we're among the first commercially-available and supported telco virtualization platforms based on this release.
Of course we don't just consume code from the OpenStack community, we participate actively. We are committed to contributing our enhancements to all of the core projects. We are currently focused on Nova, which is the largest and arguably the most important OpenStack project, solving real world problems that are unique to telecom. This is where our carrier grade expertise adds the most value. In Nova, Wind River ranks in the top 10% of contributor companies, right next to AT&T and ahead of many big-name TEMs and service providers.
Ahead of the game
So don't believe all the bad press about OpenStack in telecom. If you pick the right platform you can move ahead now and deploy OpenStack-based infrastructure that delivers the service uptime, performance and maintainability that you need. And most importantly, by leveraging a pre-integrated, proven solution you will be two to four years ahead of your competitors who chose to roll their own platforms.
Money, money, money
Just think what a two- to four-year advantage in deployment means: not only will you jump-start major reductions in operational costs for your network but you'll be able to accelerate the agile deployment of new services that generate increased revenue.
Cost reductions plus top-line revenue growth. Why wait?