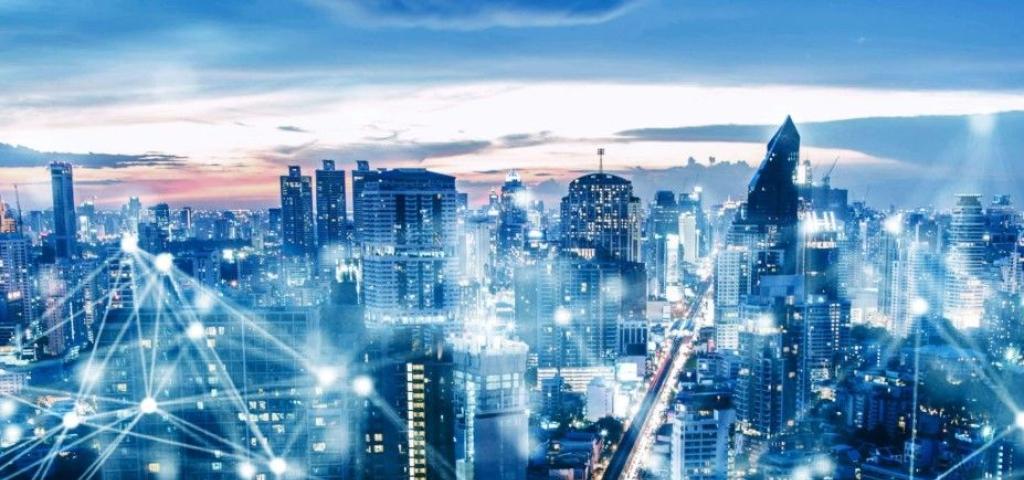 Discussing New Developments for the Telecommunications Industry at DSP - Part 1
Paul Miller, chief technology officer at Wind River, attended the 2022 DSP Leaders World Forum in Windsor, U.K., and answered questions regarding 5G core rollout, vRAN, and more. This blog is part 1 of 2 that includes highlights from his conversation with host and TelecomTV Editorial Director Ray Le Maistre. You can also see video excerpts from the event here.
Ray Le Maistre: Any insights into why the 5G core rollout might be a little bit slower than anticipated?
Paul Miller: The 5G core rollout might be a little bit slower than anticipated because it's really driven by the emergence of use cases that can make use of a 5G core. We've gone through the Covid period, when 4G bandwidth was considered adequate by many people. And there was a bit of slow network rollout that occurred during that period.
We've also seen that the core is driven by the edge. 5G core really is dependent on things like C band or mid-band deployment to happen, as well as enablement of use cases that can make use of advanced features such as network slicing. We're just not there yet from a deployment standpoint; it's taking the industry a bit longer to get those services deployed.
As we look toward the role of virtualization at the edge and how that's going to play in the applications, that may enable the use of network slicing as well as the edge and OT (operational technology) domain — that's really going to play a role. These items are going to drive the real need for the 5G core into existence. It just, unfortunately, takes a while to get there.
Is virtual RAN a big opportunity?
Miller: Virtual RAN has shown itself to be an interesting opportunity in the industry. What we have going on in the industry right now is a bit of a battle with respect to how you deploy at the edge. There's the classical, appliance-based method that has been used for decades to build these networks, and there's this new virtualized compute approach using cloud-native principles at the edge of the network. And as that battle goes on, we start talking about things like 5G core and why it's not happening, and why it's not network slicing. We also can see an overlap with the OT edge. You look at things like lights-out manufacturing, energy grid management, drone delivery systems, and automobiles. We start to talk about the actual use cases that drive the emergence of compute at the edge and the use of network slicing and 5G standalone core use cases.
The work that we're doing with virtualized RAN with Verizon in the U. S. has been a very highly scaled network in production for some time. Along with the work we're doing with O-RAN with Vodafone in the U.K., these operators have a choice as to how they build their networks. If you choose to do it with the legacy approach, you're going to have a challenging time bringing these new revenue enabling applications to the edge of network and making use of 5G stand-alone core and network slicing that can provide control of from core to edge. Compute is required at the edge of the network and that needs to drive your decision as to how you build your 5G network.
The business case for virtualizing the edge of the network can be solely driven by vRAN or O-RAN, and that's a great thing, assuming you can get the TCO to the right levels. We've now proven that you can do that — you can get the performance to the right levels of scalability, management, automation, orchestration, etc. That's been proven.
What assets are needed when building these systems?
Miller: One of the needs we see in the private 5G space and macro network, as software vendors who supply assets to build these systems, is the management of the entire life cycle. The management of the lifecycle is a piece of the blueprint, it's not the entire solution. The service provider has a tremendous challenge in bringing a full deployment of private 5G to an enterprise. We think of develop, deploy, operate, and services as the four quadrants of lifecycle management. On the development side, you build these applications that are running in these examples. You need the DevSecOps toolchain and the ability to simulate and create virtual twins to try to have an environment in which you can minimize the experience of those types of operational concerns.
Along with that, software automation of these environments is incredibly important — AI, machine learning, analytics, and collecting data, to name a few. This is a solution that spreads across public cloud, private cloud, and far edge into the device itself. This is where you're building software applications that span the entire converged software environment. If you want to have success in these types of applications, you won't have it without over-the-air updates, management capabilities, and operational tools that allow you to deploy, manage, and run these environments. Otherwise, the risk is far too high, and people won't move to the technology.
Have you seen changes in the way your company and customers interact with new and up-and-coming companies? Does that give you encouragement that this will continue, or that this can get better?
Miller: We certainly have seen changes in the way our company and customers interact with new companies, although it can be complex. It all comes down to innovation and the service creation around new opportunities in the partnership that we have with the service providers. Having a customer-first mindset around solving a problem that's relevant to the customer is obviously, and hugely, critical. Your innovation needs to focus on a way that is relevant for the customer and leverages their unique capabilities. In the case of a service provider, they need it to tie heavily to network services and connectivity.
When we look at the partnerships that we have with our customers, that's where innovation is starting to surface. For example, in the OT domain and the emergence of shifting compute to the edge, the applications are starting to emerge. We've seen industry data that 70% of compute will be moving to the edge by 2026, representing an incredible growth area. Those OT systems are now becoming hyperconnected, where they weren't in the past. That means the service provider now has a role to create some value where connectivity is, around vehicle-to-vehicle (V2V), vehicle-to-infrastructure (V2I), drone delivery systems, or telemedicine. With network slicing, these are things that only service providers can do. Finding the right innovation around those services — the right timing to deliver them in a technology roadmap, and which key components of technology — using artificial intelligence, machine learning, and high levels of software automation for managing the networks, is critical. There's a lot of room for innovation there, but you always must keep in mind the customer-centric mindset as you do it.
Be sure to check out Part 2 of this interview.