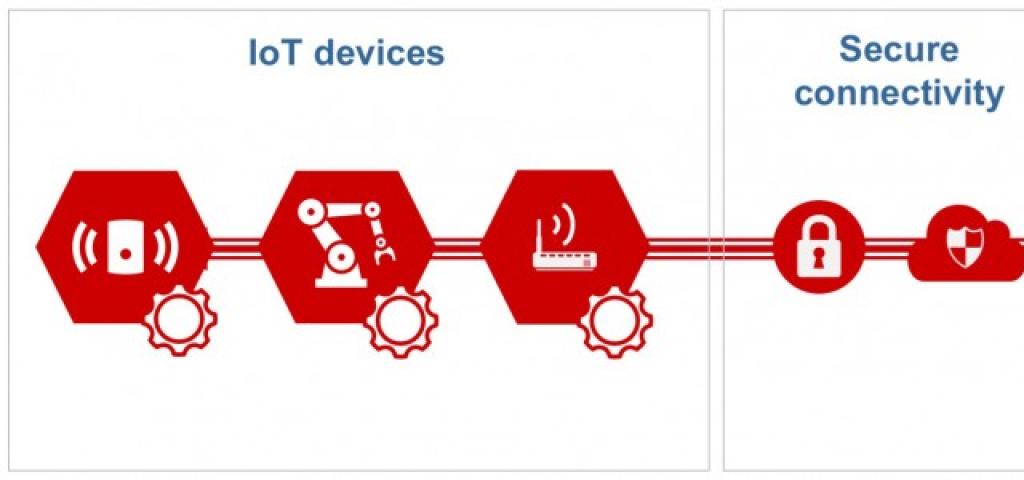 Wind River Advances Industrial IoT with Secure Device Lifecycle Management
Industrial IoT (IIoT) can only generate value for customers if connected devices are actively monitored and managed. To ensure these devices are secure, operational, and performing at the highest possible level, device management should be designed in as part of an IoT system architecture from the start, as it is a key IoT enabler and critically important component in IoT deployments today.
According to IDC, 85% of existing embedded industrial devices are not presently connected. With only a small fraction of the market currently benefiting from IIoT, there is a significant amount of work to be done across the ecosystem to advance IIoT.  Many of these devices have been in service for a long time, and were not designed to support IoT, so connecting these legacy devices will present new attack surfaces that compromise a company's security and privacy. With that in mind, Wind River today introduced the latest version of our secure device lifecycle management platform, Wind River Helix Device Cloud, with the following new features and capabilities:
Enhanced Security: Zero touch onboarding for instantly-connected, manageable, hardened devices with Intel technology
Enhanced Device Management Capabilities: Remote monitoring, software over-the-air/firmware over-the-air updates, alerts, rules, update campaigns, data management and monitoring leveraging foundational IoT technology from industry leader and strategic partner, Telit
Flexible Deployment Options: Support for public, private and hybrid cloud deployments, as well as expanded regional public cloud hosting options
Broad OS Support: Ease of connecting devices utilizing a new Python Agent that simplifies managing a large range of intelligent gateways and devices running different operating systems
Expanded set of APIs to simplify contextualizing device data and device applications with business processes and business systems
Device Cloud is also integrated with the recently launched Intel Secure Device Onboard (Intel SDO). By combining Device Cloud with Intel SDO, device manufacturers have the pre-built tools necessary for automated device onboarding, management, connectivity, and security at scale. This includes zero touch onboarding, designed to mitigate the risk of security attacks to a device, ensure privacy, and deliver automation that dramatically reduces installation and onboarding time to seconds.
With Device Cloud, companies are capturing significant value and generating ROI from their investment in IoT. The following are two great examples of Wind River customers doing just that:
Weatherford, a leading oil and gas services company, was part of the Intel SDO pilot program. The company sought to harness data from existing artificial-lift system controllers and new wireless sensors through a gateway to the cloud, to drive oil and gas production insights. By adopting Device Cloud and Intel SDO, Weatherford will be able to create a secure, scalable oilfield ecosystem from zero-touch onboarding to continual gateway management. They project the solution could onboard and manage an installed base of 290,000 wells representing 870,000 sensor data points, which equates to tens of thousands of gateways on a global scale.
Parkeon, a global leading urban mobility technology provider, is using the latest version of Device Cloud to manage intelligent, connected street kiosks. The company selected Device Cloud with the confidence they could deliver a solution in less time, at a lower cost and with less project risk than developing in-house; and along with spending less money, Parkeon was able to save six months to a year in time-to-market. Additionally, opening to full realm of IoT and being responsible to potentially millions of users by hosting services beyond parking, Parkeon was particularly concerned about cybersecurity, so it was important for them to choose a platform like Device Cloud with built-in security.
With IoT, change is constant. With business leaders citing security as a primary challenge, security will remain a top concern, and business priorities will shift as companies gain insights about their operations from the data. Utilizing the latest version of Device Cloud, device manufacturers and IoT system developers can securely accelerate device deployment and close a critical gap in IoT operations, ensuring that the devices companies depend on for crucial business data are secure, operational, and performing at the highest possible level.
For more information about how Wind River is advancing Industrial IoT, click here.