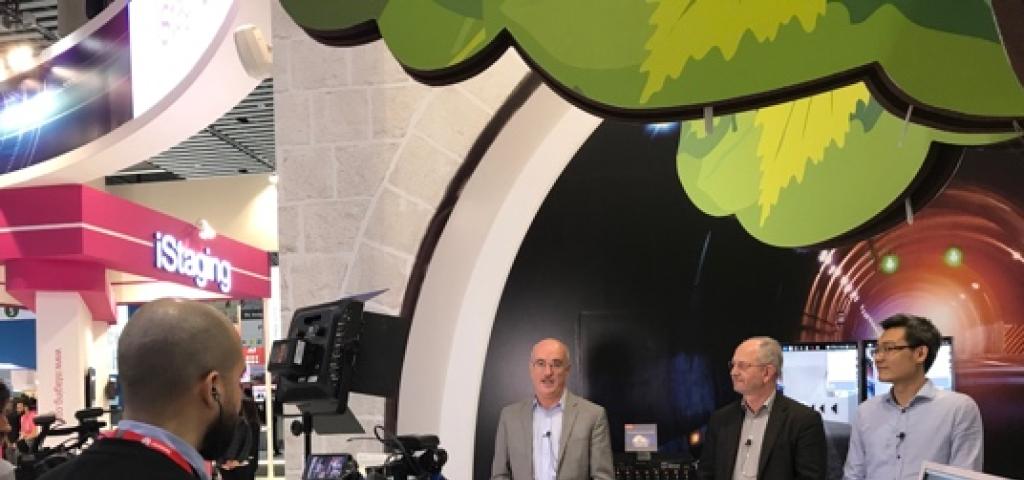 Videos from MWC 2018: Ecosystem Partner Innovation
As Light Reading editor Ray Le Maistre says in his introductory video, Wind River works with the "key innovators in the global communications networking industry," which was particularly evident at Mobile World Congress this year where we contributed essential technology to 14 demonstrations at 11 different customer and partner booths. These demos centered on use cases that provide new innovative value in the telecom space and can be deployed today. Some examples of the demos include: Virtual Business CPE, vRAN, ONAP/VoLTE, MEC, 5G Network, Smart City, NFVi, AMS, Orchestration, and more. The Titanium Cloud virtualization platform provides the reliability, performance, availability, and security to enable the value of these use cases to be fully realized.
Fortunately, we had a camera crew to help us capture some of the demos and the stories behind them. We'd like to thank Advantech, Altiostar, Amdocs, ITRI, Ribbon, and VMware for working with us on these use cases and videos, and hope that you enjoy watching them.
You can watch all the videos here.
Through a collaboration with Advantech and ITRI, Wind River has enabled ITRI to deliver an Intelligent Multi-access Edge Cloud, minimizing the requirements for mobile backhaul bandwidth while at the same time providing an ultra-low latency edge cloud platform. In this video representatives from Advantech, ITRI, and Wind River discuss the solution.
vRAN with Orchestration: Altiostar and Amdocs
Virtualized RAN is the next step in the evolution of mobile networks. It promises to intelligently boost capacity, dramatically reduce costs and enhance customer experience. It will also provide the flexibility and scalability that will be necessary to support future services and applications. Wind River, Amdocs and Altiostar discuss the end-to-end solution they have built through collaboration.
To show the performance difference between unmodified or "vanilla" OpenStack and an optimized open source solution like Wind River Titanium Cloud, Ribbon Communications tested the two different OpenStack implementations with their virtualized Advanced Media Software (AMS.) The results included a 15x performance gain using Titanium Cloud.
Cost-effective federation between distributed clouds is key to efficiently instantiating edge and core clouds based on cloud-agnostic abstraction. As you'll see, VMware and Wind River have joined forces to demonstrate the kind of federation that makes this possible. VMware and Wind River occasionally compete in the market and demonstration shows some of the benefits and necessity of "co-opetition." We are also demonstrating the use of ONAP to orchestrate multi-tenant services running across multiple clouds.
Of course these are just the examples we were able to capture on video while in Barcelona. Be sure to take a look at our Titanium Cloud Ecosystem page to see the variety of partners we work with to deliver market-ready solutions to the telecommunications market.