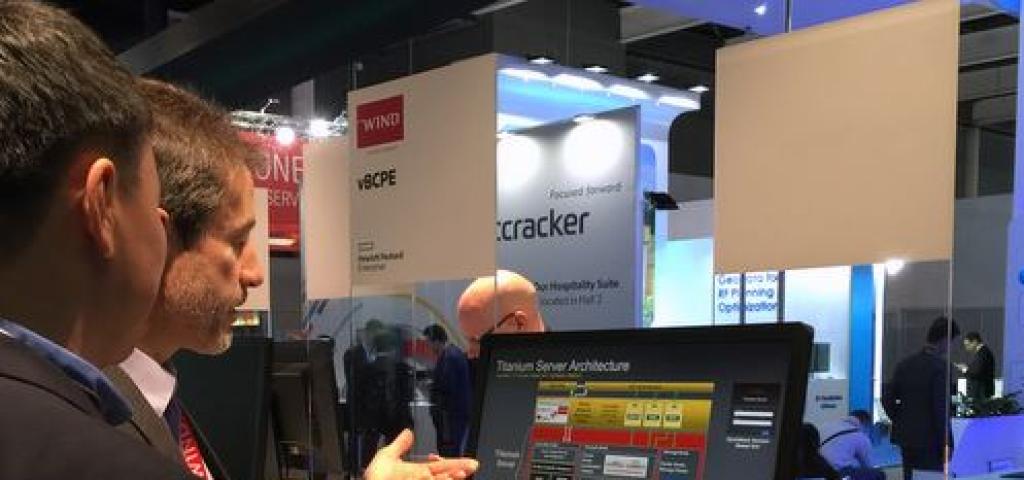 Titanium Strong at MWC
After the usual frenzy that is Mobile World Congress, I've returned home from Barcelona and have had time to reflect on the week's frenetic activity.  What a great show it was for Wind River, and our Titanium Server program in particular!
I started working on Wind River Titanium Server in 2013, when ETSI NFV was still in diapers, and the ink was fresh on the introductory white paper which launched the initiative in Oct. 2012.  My group was confident in our ability to leverage all of our strengths as a company to build a complete, fully integrated NFV software platform.  Wind River's reputation for reliability (think Mars Rover or commercial aircraft systems), experience delivering near real-time virtualization with open source KVM and Linux, and incredible bench strength in networking (especially DPDK) made success within our reach.
Now with three years behind us, I'm astonished at all we've accomplished: we're delivering Titanium Server to some of the biggest players in the Telecom industry.  We're on our third release with a compelling, rich feature set.  We have a vibrant, world class NFV ecosystem – Titanium Cloud.  Our customers see the value in what we deliver, with one (link) even going on record as saying we helped them transition into NFV and get to market faster, with a better product and at a lower cost, than they could do themselves.
When I first heard we had seventeen separate customer and partner demos at MWC, I was shocked – that's a step function over and above what we fielded last year.  But when you look at everything we've collectively accomplished, it's no wonder companies are anxious to show what they can achieve by working with us.  Another factor could be our introduction of Wind River Titanium Server CPE at the show – this new product variant is touching on a particular sweet spot in the industry and many were interested in being tied to it.
Stepping back, I'm very proud and excited by our showing at MWC 2016 and everything that when into getting us there.  Titanium Server is emerging has a major force in the NFV space, and 2016 may go down in history as the year we truly came of age!