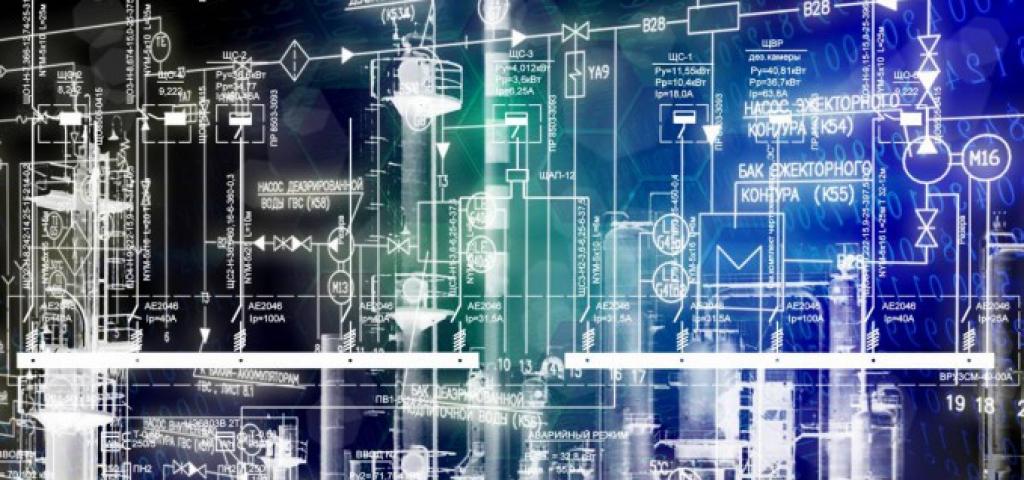 Software-Defined Infrastructure Sparks Digital Transformation of Industrial Automation
I'll be at IoT Solutions World Congress in Barcelona this week, the leading global event for Industrial IoT (IIoT). I look forward to insightful discussions at the event, given it's such a pivotal time in the industry as many industrial companies are working towards/undergoing a digital transformation. It's exciting to know that Wind River software is playing a critical role in helping transform these businesses.
Now to share a little history behind this digital transformation we're seeing…
Industrial companies and manufacturers have historically paid steep prices for automation systems purpose-built to perform a single task and lacking the flexibility to adapt to changing market environments. These proprietary solutions are not designed for interoperability with other products, which locks the buyer into the vendor and restricts choices of components.
Working with a single industrial automation supplier may sometimes have benefits, but as technology advances and the marketplace demands and expects greater agility, the drawbacks become readily apparent. Proprietary systems are expensive to purchase (high CapEx) and expensive to maintain (high OpEx). Because they are developed in low volumes and built with highly specialized components, vendors lack the economies of scale inherent in commercial off-the-shelf (COTS) solutions.
Despite the Open Platform Communications (OPC) standard instituted in the 1990s, which enabled communications between proprietary systems, interoperability remains an issue. And as systems become increasingly interconnected, device and data security become paramount concerns. Security cannot be an afterthought and needs to be designed in from the ground up, yet automation solution vendors often lack the experience to implement a layered security infrastructure leveraging multiple technologies.
The big issue, though, is that adding features and upgrading systems is costly and difficult, and usually takes place at the vendor's pace, constraining the operator from taking advantage of the latest technological advancements and innovations.
Figure 1. Proprietary solution drawbacks
Industrial automation developers can take a cue from the experience of the telecom sector. At one time, telecommunications service providers also faced a predominance of proprietary equipment, which was a drag on the industry's growth. Over a dozen of the world's largest providers got together to lead the transition to interoperable solutions based on industry-standard servers – an approach called network function virtualization (NFV). After a few short years, telecom equipment vendors were able to offer software-based network functions running on COTS servers, making possible large economies of scale, wider vendor choice, and interoperability – all of which has benefited not only the service providers, but also the end users.
Now, a comparable digital transformation is underway in industrial automation, sparked by software-defined infrastructure and enabled by the IIoT. The premise of software-defined infrastructure is that most operations and control functions in an automation system can be consolidated onto standard, high-volume COTS servers capable of satisfying the real-time performance requirements of industrial environments. This creates an efficient, flexible and light-footprint alternative to proprietary industrial solutions. Software-defined infrastructure utilizes open standards and open platforms, extending them to meet industrial requirements, thereby reducing OpEx and CapEx and reaping the benefits of the IT cloud.
A software-defined infrastructure approach allows users, software vendors and systems integrators to more easily develop interoperable components than proprietary solutions allow. Since software and server hardware are decoupled, software can be easily migrated and reused. Moreover, because the primary hardware platform is a server, it takes less effort to secure than custom platforms. The IT industry has developed various technologies for safeguarding servers that can be carried over to software-defined infrastructure to create robust and layered security. And since software-defined infrastructure is based on open platforms, industrial companies are free to work with any supplier they choose to adopt the latest technologies and process innovations.
Flexible industrial automation, powered by a software-defined infrastructure, will enable companies to react more quickly and economically to an ever-evolving market landscape. In future entries, we'll explore in more detail how software-defined infrastructure works in an automation solution and the infrastructure required to ensure safe and reliable operation.
I'd welcome continuing the conversation if you happen to be at IoT Solutions World Congress this week. Visit us in Intel's booth (#301), where we'll be showcasing how Wind River software helps to control, manage and protect the industrial infrastructure and systems that we rely on every day.  And we'd love to share with you specifically how Wind River is taking a software-defined infrastructure approach that will revolutionize Industrial IoT.