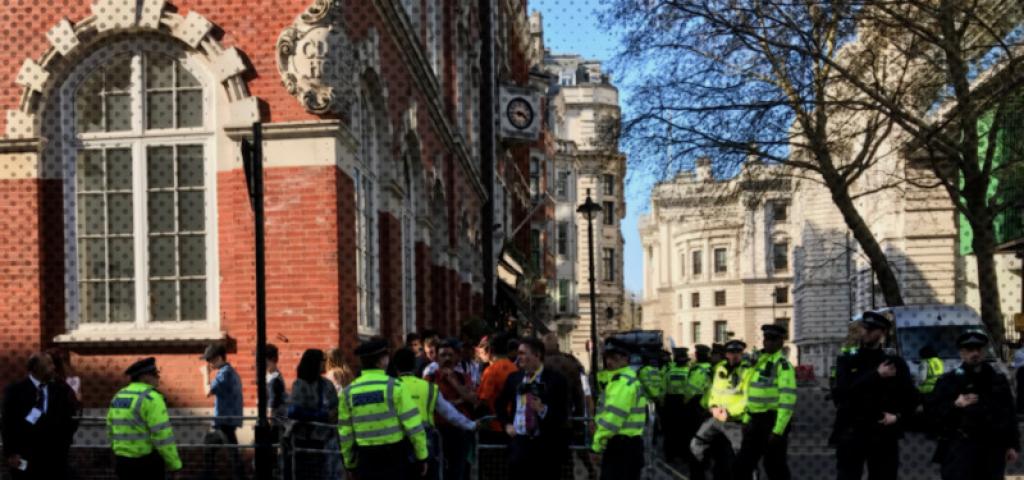 Police, Protestors and Industrial Process Automation
I recently attended a face-to-face meeting of the Open Process Automation Forum (OPAF) in London, UK.  The meeting was highly memorable for three reasons: 1) it was the first (and hopefully last) meeting I've attended where it was often difficult to hear people speaking due to loud nearby political protests; 2) the meeting venue was surrounded by countless police officers and barriers; 3) the leaders of all the major Commonwealth countries were in the building immediately next door!  Despite these challenges, the meeting proved to be highly successful for OPAF & the Industrial Automation community in general, with significant work occurring to move ever closer to the key program milestones published.  OPAF members are clearly an enthusiastic and dedicated group of people!
OPAF is a standards body focused on Industrial Process Automation.  OPAF was formed in November 2016 under the umbrella of The Open Group, the organization which some may recognize for its work in developing the Future Airborne Capability Environment standard (FACE), among many others.
Per the group's official FAQ, the vision of OPAF is "A standards-based, open, secure, and interoperable process control architecture that:
Enables access to leading edge capability
Preserves asset owners application software; Significantly lowers cost of future replacement
Allows integration of best-in-class components
Employs an adaptive intrinsic security model
Promotes innovation and value creation
Is applicable to both brownfield and greenfield facilities
Is a commercially available system
Many of the world's largest industrial companies are represented and active in OPAF, sending some of their most talented & experienced members to participate.  To fully understand the value of OPAF and the scope of the work, I'd recommend reading the "Open Process Automation Business Guide", an excellent document available from The Open Group, and the first to be published by the OPAF team.
One of many important areas of work in developing the coming OPA Standard is the high availability, advanced computing platform.  This platform must enable continuous operation of manufacturing and control applications, with support for zero downtime updates and with high cybersecurity; no easy feat!  The Wind River Titanium Control platform is ideally suited to this function, having been purpose built for exactly such deployments.  As evidence, several leading OPAF members are already working with Titanium Control, and we will ensure it remains a strong candidate for others as the OPA Standard is developed, released, and conformance test procedures are put in place.
Protestors and police aside, these are exciting times for the Industrial Community, and Wind River is looking forward to the bright future where the vision of OPAF is full realized.
If you'd like to learn more about Titanium Control, this excellent demo is a good starting point.  If you'd like to go deeper, we'd love to hear from you.  Please reach out to us to arrange a face-to-face discussion.