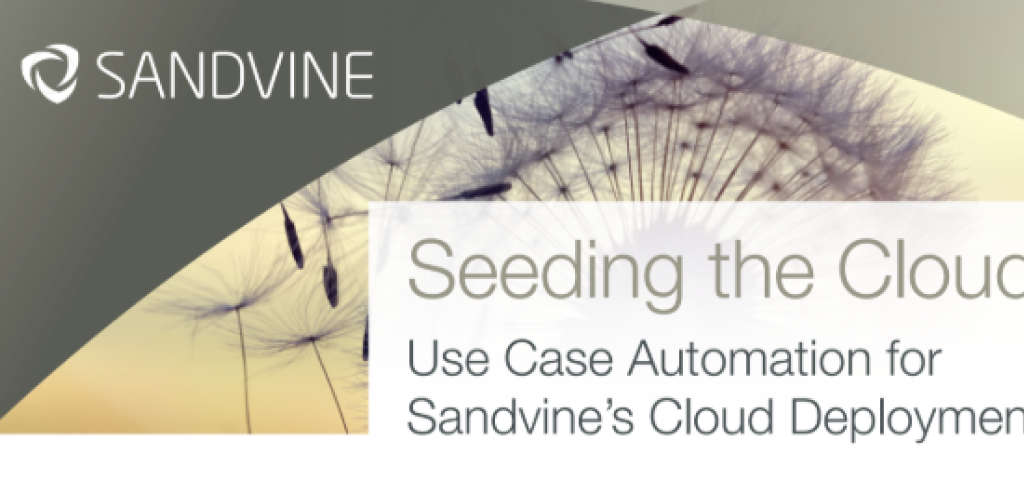 NFV pro-tip: Convert the service, not the component
A new white paper written by Sandvine and Wind River asserts that NFV maybe hasn't quite lived up to the promise of removing dependencies on vendor hardware. That said, it has been, and continues to be, a necessary element in the evolution of the telecommunications industry. And, in the pursuit of driving down total cost of ownership, increasing service velocity, and maximizing flexibility – it is imperative that we forge on and find ways to make NFV work in a more simplified and resilient manner.
One of the ways Sandvine has simplified this evolution is to take a solution packaging approach. Put another way, instead of a 1:1 conversion of components, Sandvine has taken a bigger picture view and is tackling "use cases with a cloud delivery approach."
This approach has many benefits including the ability to better scale the solution, automate sequencing, understand fault tolerance across the solution, remove platform dependencies, and speed acceptance testing.
All in all, the Sandvine use case packaging brings simplicity to deploying a solution to the operator that the telco world has not seen before. Much like launching a ready to go product from AWS marketplace, the Sandvine use case packages brings a "menu" of solutions to the Telco cloud.
One  of the components of the solution is Wind River Titanium Cloud. Titanium Cloud is based on StarlingX, the OpenStack virtual infrastructure platform that meets the stringent performance, manageability, security, and reliability requirements of service providers. When service uptime is critical for profitability, Titanium Cloud products ensure virtualized services run when, where and how they need to, making it an ideal platform for Sandvine to deliver the services they provide.
Sandvine's use cases make networks more efficient, enable service differentiation, rationalize a variety of data sources, and create the possibility of increasing profit margins. Sandvine enables network operators to deploy these use cases to ensure that their networks deliver a high quality of service to their users as advertised. Sandvine is committed to provide all use cases available in cloud and is making tremendous progress on this front.
Some of the key capabilities that were tested with Titanium Cloud include: Service discovery and heath checks, use case configuration automation, auto-scaling, and external APIs.
To understand the specific components of Sandvine's solution and to get the details about how Sandvine solutions were interoperability tested with Titanium Cloud to ensure suitability for a carrier network, read the white paper.