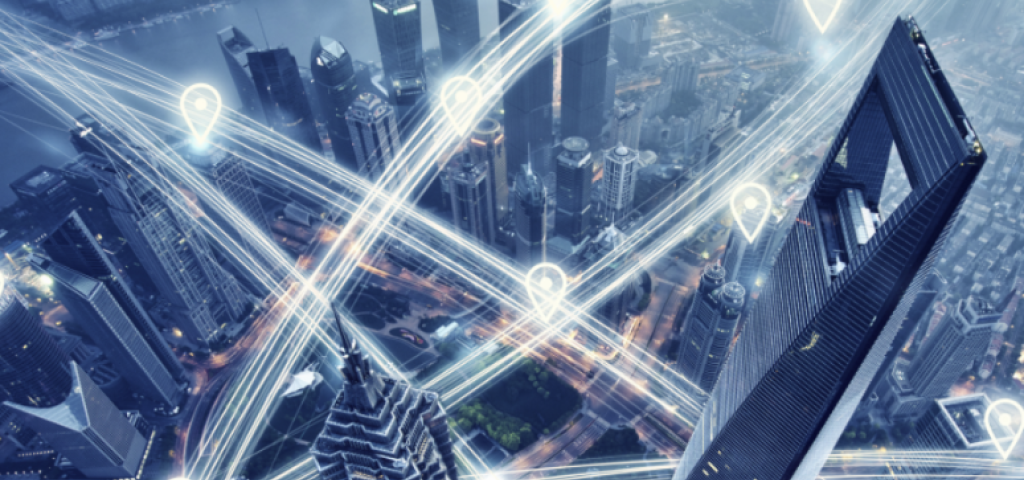 New Cloud Platform Simplifies Telco Deployments of Secure Edge Computing Applications
Telco edge applications bring new revenue opportunities
Telecom service providers worldwide are increasingly viewing applications hosted at the network edge as compelling business opportunities. While revenues from traditional broadband and voice services are essentially flat, edge applications present opportunities to sell new kinds of services to new kinds of customers. This provides the potential for increased market penetration as well as improved Average Revenue per User (ARPU) for those service providers who can be early to market with attractive offerings.
Some examples of edge-hosted applications that are generating wide interest are Multi-access Edge Computing (MEC), Universal Customer Premise Equipment (uCPE) and Software-Defined Wide Area Network (SD-WAN).
By bringing content and applications to data centers in the Radio Access Network (RAN), MEC allows service providers to introduce new types of services that are unachievable with cloud-hosted architectures because of latency or bandwidth constraints. Typical applications of MEC include smart stadiums, Augmented Reality (AR), Virtual Reality (VR), Vehicle-to-Everything (V2X) communication, mobile HD video and premium TV. Similarly, a combination of uCPE and SD-WAN enables the delivery of managed services to enterprise customers at lower operational cost and with greater agility than via traditional physical appliances, opening up new revenue potential.
Virtualization challenges
All these edge applications rely on virtualization to ensure maximum agility in their orchestration and management as well as optimized, dynamic resource allocation. At the same time, they typically need to be deployed on low-cost, low-power server platforms that are priced appropriately for small branch offices and other remote locations. To avoid costly truck rolls and service calls, the servers need to support automatic installation, provisioning and maintenance, while communicating with a centralized orchestrator.
These requirements place severe constraints on the virtualization software platform installed on these servers to run the virtualized applications. Despite running on low-cost hardware with limited CPU, memory and storage resources, the platform needs to support "hands off" deployment, remote management, high performance (many edge applications require real-time response) and of course robust, end-to-end security.
Introducing Titanium Edge SX
Enabling service providers to efficiently address a wide range of edge-hosted applications, Wind River has introduced the Titanium Edge SX edge cloud platform. As the latest product within the Titanium Cloud portfolio, Titanium Edge SX consolidates control, compute and storage nodes into an integrated software package that can be deployed in a "simplex" configuration on a single low-cost physical server, meeting the requirements described above.
"Interest is gaining among telecom service providers for edge applications such as managed services, served from CO or uCPE devices, and Multi-access Edge Computing (MEC) as a way to target new sources of revenue beyond their traditional customer base," stated Michael Howard, Senior Research Director and Advisor, IHS Markit. "These use cases require a virtualization compute platform that delivers low latency, high throughput and end-to-end security with options to run on low-cost, small-footprint servers and devices. Service providers will want to examine Wind River's Titanium Edge SX software, based on open standards and coupled with application software from their ecosystem partners."
Based on standard open-source software such as Linux, OpenStack, KVM, DPDK and Ceph, Titanium Edge SX incorporates a wide range of enhancements to achieve the levels of performance, platform management, security and Virtual Machine (VM) lifecycle management that are required for service provider infrastructure. As an active contributor to all these open-source projects, Wind River upstreams patches back to the community, collaborating with other companies to address important industry problems with features critical to the telecom market.
High performance with operational simplicity
To support interactive, real-time MEC applications like Augmented Reality, Virtual Reality, connected vehicles and tele-surgery, Titanium Edge SX delivers guest VMs an ultra-low average interrupt latency of 3µs, leveraging its Low Latency compute profile and powered by a comprehensive set of enhancements to the integrated KVM hypervisor. At the same time, its accelerated virtual switch (vSwitch) delivers up to 40x the switching performance of kernel-based vSwitches, thereby minimizing the number of processor cores required for switching and maximizing the number available for running VMs. This in turn maximizes the number of users supported on a single server, which is key to reducing the overall cost-per-subscriber.
Titanium Edge SX helps service providers to minimize their network operations costs, typically saving millions of dollars in installation, commissioning and maintenance when compared to Roll-Your-Own solutions. While the platform is delivered as a single, pre-integrated image installed with no manual intervention, the intelligent orchestrated patching engine allows up to hundreds of nodes to be upgraded quickly and minimizes the length of maintenance windows.
Comprehensive security
Edge computing applications are often installed by the end users themselves, in open environments away from service provider data centers, Central Offices (COs) or Points-of-Presence (PoPs). These factors present unique security risks, which are addressed in Titanium Edge SX by a comprehensive set of end-to-end security features. These include: Unified Extensible Firmware Interface (UEFI) secure boot; cryptographically signed images for host protection; virtual Trusted Platform Module (TPM) device for highest-security VM deployments; Transport Layer Security (TLS) with certificate storage in TPM hardware (where available); secure keyring database for storage of encrypted passwords.
Collectively, these features and others ensure that edge applications running on Titanium Edge SX are protected against threats wherever they originate.
End-to-end solutions
In order to accelerate the deployment of complete end-to-end solutions based around Titanium Edge SX, Wind River collaborates with industry-leading companies through the Titanium Cloud ecosystem. These collaborations include in-depth technical validations of hardware and software products, verifying that those products work correctly with Titanium Edge SX and thereby accelerating service providers' deployment cycles for multi-vendor use cases.
As one example of a validated edge solution, Wind River has worked with DellEMC and Saguna on an integrated MEC platform, explained in this webinar. Similarly, collaboration with DellEMC and Versa Networks resulted in an optimized uCPE/vCPE solution described in this solution brief.
All in the family
Titanium Edge SX is the latest product in the Titanium Cloud portfolio of virtualization platforms. Under the overall Titanium Cloud architecture, the following products are now available:
Titanium Core for deployment in data centers, COs and PoPs with up to several hundred servers;
Titanium Edge for dual-server configurations at the network edge or customer premise;
Titanium Edge SX for single-server configurations at the network edge or customer premise;
Titanium Control for industrial control applications in areas such as energy, smart buildings, manufacturing and healthcare.
For more information
This post has only scratched the surface of the features in Titanium Edge SX, all designed to streamline the deployment and operation of telco edge-hosted applications. If you'd like to know more about any of the Titanium Cloud products, please check out the information online or contact us to arrange a face-to-face discussion.