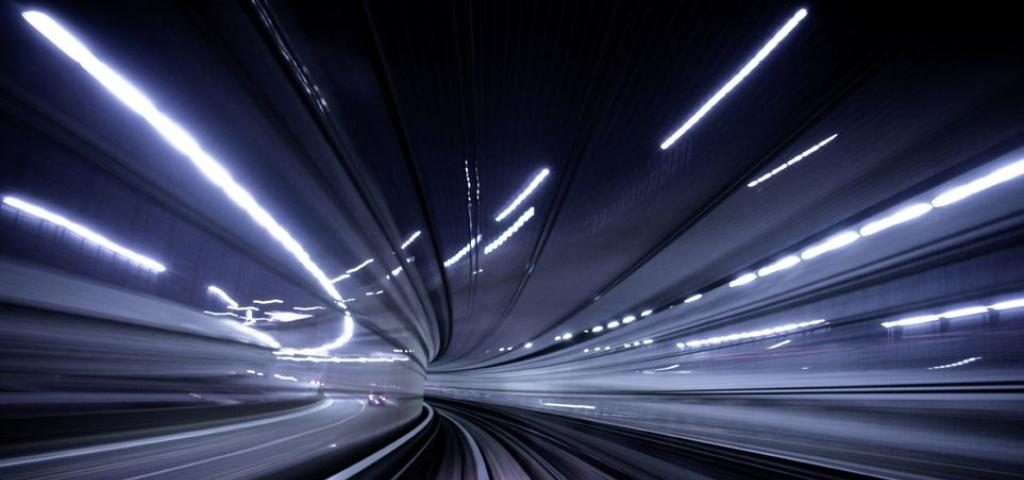 More than NFV: Transformations in Networking Bring Challenges and Opportunities
With all the industry hype around Network Functions Virtualization (NFV), it's easy to lose track of the fact that telecom infrastructure is not the only segment of the networking market that's undergoing radical transformation. Business of all kinds are benefitting from the wide-ranging evolutions of the networks they depend on. Billions of consumers, most of  whom are blissfully unware of the concept of a network, nevertheless enjoy never-ending improvements in their ability to search, stream, shop, flirt, communicate and occasionally talk, all enabled by fundamental shifts in the underlying infrastructure that their smartphone traffic rides on.
Innovations in edge, access and core networking solutions are enabling massive improvements in the bandwidth, agility and services provided by Local Area Networks (LANs) to Wide Area Networks (WANs). The common denominator in this industry transformation is software, which brings unparalleled programmability to what were traditionally fixed-function appliances while enabling breakthrough improvements in service agility and resource utilization through virtualization.
Wind River has been supplying software solutions for network devices and infrastructure for 30 years. For our customers, failure is not an option, which is why all of the top 20 network equipment manufacturers worldwide use our solutions and why our software has been deployed in over 2 billion devices.
As we talk to our networking customers (and theirs), there are very consistent themes to the questions we hear from their executives. Five of the most common areas of concern are:
How do I gain market share by accelerating the introduction of my new products?
How do I effectively realize the benefits of open source software?
How do I maximize the productivity of my software development team?
How do I capitalize on SDN and NFV as transformations in networking?
How do I leverage the networking opportunities presented by IoT?
Your one-stop shop for networking software
Our comprehensive portfolio of networking software solutions equips you to solve these problems. We provide the software, the development tools and the services that you need to build state-of-the-art physical and virtualized networking products that are ultra-reliable and performance-tuned.
In this post, we'll outline some of the key solutions that enable our customers to become the leaders in the networking industry. Whether you're looking to grow your top-line revenue with IoT, reduce your cost through network virtualization or be first to market with appliances delivering innovative new services, we can help you build your networking product better and faster.
The descriptions here are just an overview and for more details of these Wind River products please check out our website here.
Wind River Linux: the industry standard Linux for network appliances
With 55% market share of the commercial embedded Linux market, Wind River Linux is the industry's leading commercial Linux solution for embedded systems and has been adopted by network equipment manufacturers worldwide.
One of several profiles for Wind River Linux, the Carrier Grade Profile enables six-nines (99.9999%) uptime and is one of the only commercially available distributions meeting the registration requirements of the Linux Foundation's Carrier Grade Linux 5.0 specification while providing full compatibility with the Yocto project.
A second profile, the Security Profile, provides critical Operating System features required for sensitive networking applications where certification is mandatory.
Studies show that when you select Wind River Linux, you'll reduce your Engineering costs by as much as 60% while at the same time accelerating your build cycles by more than 30% compared to "rolling your own" Linux distribution.
Wind River Linux is complemented by a broad ecosystem and an extensive set of Board Support Packages (BSPs), with optimized support for the latest platforms from Altera, Avnet, Broadcom, Cavium, Freescale, Intel, LSI, Marvell, TI, Xilinx and many other partners.
Open Virtualization: when your networking product needs a true real-time hypervisor
A third Wind River Linux profile, Open Virtualization, enables virtualized implementations of networking applications that have stringent real-time performance requirements. Typical applications of Open Virtualization include Cloud RAN (CRAN) or virtual RAN (VRAN) deployments for high-density wireless access.
Through extensive enhancements to the KVM hypervisor, OVP achieves a deterministic interrupt latency of less than 20µs, which is more than 40x better than an off-the-shelf KVM implementation. At the same time, Open Virtualization allows for the live migration of guest VMs with less than 500ms downtime.
As a hardware-agnostic solution, Open Virtualization is ideal for the consolidation of virtualized networking functions on COTS platforms and it provides full application isolation for maximum security.
Open Virtualization brings you significant infrastructure OPEX reductions through the consolidation of critical networking functions.
VxWorks: the standard deterministic embedded RTOS for networking products
Introduced by Wind River in the early 1980s, VxWorks has been selected by over 9,000 companies worldwide since then.
A fully real-time, deterministic embedded operating system, VxWorks incorporates a wealth of features that are critical for networking products.
These sophisticated technologies include: comprehensive safety and security features; error-correcting code; memory partitions.
VxWorks also includes a real-time, secure networking stack with full support for both kernel- and container-based systems.
The VxWorks RTOS is complemented by the advanced Workbench development tool suite, which provides rich architecture and platform support to maximize your flexibility in selecting your target hardware.
Used by over 40,000 developers and powering over two billion appliances and devices, VxWorks is the industry standard embedded RTOS for networking.
Simics: maximize the efficiency of your engineering team
With Wind River Simics, you can increase the velocity and productivity of your Engineering team by removing key bottlenecks.
The Simics virtual labs give all your developers 24/7 access to virtualized target systems, allowing them to develop and test anything, anywhere, anytime.
You can parallelize, scale and reconfigure test suites virtually at a fraction of the cost of physical labs. At the same time, your teams can share tools, data and assets, allowing cross-functional geographically dispersed teams to work together more collaboratively.
Automation increases your testing effectiveness, enabling faster and more frequent deployment.
Leveraging Agile and Continuous development practices, customers who use Simics report massive reductions in CAPEX and OPEX along with greatly improved time-to-market, while their confidence in their development schedules is significantly improved.
Titanium Server: accelerate the deployment of Carrier Grade infrastructure for NFV
Based on open-source software, Wind River Titanium Server is the only commercial NFV Infrastructure (NFVI) platform that delivers Carrier Grade reliability for NFV applications.
Titanium Server ensures six-nines (99.9999%) uptime for the NFVI platform, while supporting deployments that scale from two server nodes to hundreds.
This level of reliability enables service providers to minimize the revenue impact of service downtime, whether caused by customer churn, operational expenses or Service Level Agreement (SLA) penalties.
At the same time, Titanium Server maximizes service providers' OPEX reductions, through the industry-leading performance achieved by the accelerated vSwitch which maximizes VM density and therefore the number of subscribers per server.
Pre-validated end-to-end NFV solutions from the Titanium Cloud ecosystem accelerate service provider deployments and minimize their schedule risk. Titanium Cloud includes industry-leading providers of OSS/BSS solutions, orchestrators, Virtual Network Functions (VNFs) and server hardware platforms.
With Titanium Server, you can deploy a high-performance, open Carrier Grade NFV cloud now, achieving a two- to four-year time-to-market advantage over your competitors who chose a "Roll Your Own" (RYO) approach to NFVI infrastructure.
Helix Cloud: conquer the complexities of building and managing your IoT infrastructure
The Wind River Helix Cloud portfolio enables you to quickly start delivering new IoT services to new customers.
With Helix App Cloud, you can start building IoT applications in minutes, dynamically building and managing multiple software development kits on a variety of hardware platforms from a single, cloud based environment.
Using Helix Lab Cloud, you can design, develop and test your IoT deployments efficiently, thanks to immediate and unlimited access to virtual hardware. You'll boost your organizational agility by easily sharing information across team members and partners
Helix Device Cloud allows you to unlock machine data and connect it with IT systems, thereby streamlining the management of thousands of IoT devices for provisioning, configuring, and monitoring.
Wind River Professional Services: accelerate your time to market and reduce your OPEX
With extensive networking experience, our Professional Services team can provide expert assistance throughout your product lifecycle, enabling you to focus your own Engineering teams on your unique value-add.
We enable you to free up your key resources, allowing you to compete based on your unique differentiation.
First, we can help you with solution assessments. Through a detailed planning phase, we can assist you in analyzing trade-offs in requirements, design and development. Then we can perform risk assessments that include performance analysis, reliability reviews and security reviews.
Our acceleration and tuning services leverage our extensive experience in Board Support Package (BSP) development, Virtual Network Function (VNF) on-boarding and device driver development.
The Wind River networking products described here provide comprehensive solutions to the five common questions that we listed above:
How do I gain market share by accelerating the introduction of my new products? You can use Wind River's networking solutions, which are all available now, and you leverage our Professional Services experts to augment your team.
How do I effectively realize the benefits of open source software? You can select Wind River Linux, OVP or Titanium Server, all of which are based on open source projects and open standards.
How do I maximize the productivity of my software development team? You can focus your team on your unique value-added applications by leveraging networking platform software from Wind River.
How do I capitalize on SDN and NFV as transformations in networking? You can use the Titanium Server NFV infrastructure platform to maximize service providers' Return-on-Investment (ROI) while accelerating their deployments.
How do I leverage the networking opportunities presented by IoT? You can use Wind River's Helix portfolio to develop, debug, commission and manage your IoT solutions.
Please feel free to browse our Network Solutions webpage here or to contact us to talk about any of these topics. We've been helping customers develop best-in-class networking products for over 30 years and we'd welcome a conversation about how we might be able to assist you with whatever challenges you're facing.