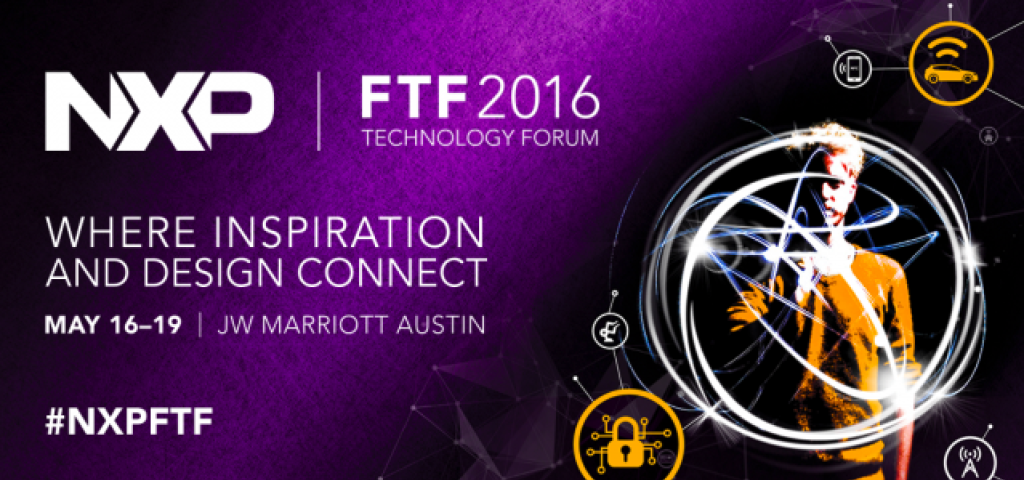 Insights from the NXP FTF Tech Forum
I am just on my way back from a productive week at the NXP FTF Tech Forum held in Austin, Texas May 16-19, 2016. The conference, where ideas and innovations from a network of 2,000 embedded enthusiasts are shared, is always a good place to meet up with our customers and partners, and this week was no different. The conference, as always, covered everything that is important for people building embedded systems. Topics ranged from low-level coverage of the QorIQ LS1012A processor to self-driving cars, and from sensors for IoT to device management from the cloud.
One of the of highlights from my week was to see the first silicon for the ARM i.MX8, which is a really interesting chip for both automotive as well as industrial customers. This is the next generation chip in the i.MX series and offers a lot of flexibility for you, our customer. I look forward to receiving the first physical boards so we can get Wind River Linux and VxWorks to boot on the boards. The heterogeneous processing environment will present a lot of flexibility, but is also a challenge to optimize for — a challenge that Wind River is ideally positioned to assist you with.
NXP also demonstrated an augmented pool table that used advanced vision and compute to project the path that the balls would take based on the location of the ball and the angle of the pool cue. It seriously improved my pool playing skills.
There was also a vision system that could be the judge (as well as player) in a rock-paper-scissor contest, and while the real-world re-use of that specific application is a bit questionable, the technology behind it is very applicable in a lot of different verticals.
Wind River demonstrated the breadth of our technology as well at a number of different presentations as well as the Technology Lab. In the Technology Lab, we demonstrated Wind River Rocket, Wind River Helix, our automotive portfolio, Wind River Linux and Pulsar Linux and, of course, VxWorks, the latter running on the ARMv8 LS2085A platform with our Workbench LivePatch technology.
All in all a week well spent, I learned a lot about NXP technologies and connected with old as well as new partners to understand where they are taking their respective products over the next year.