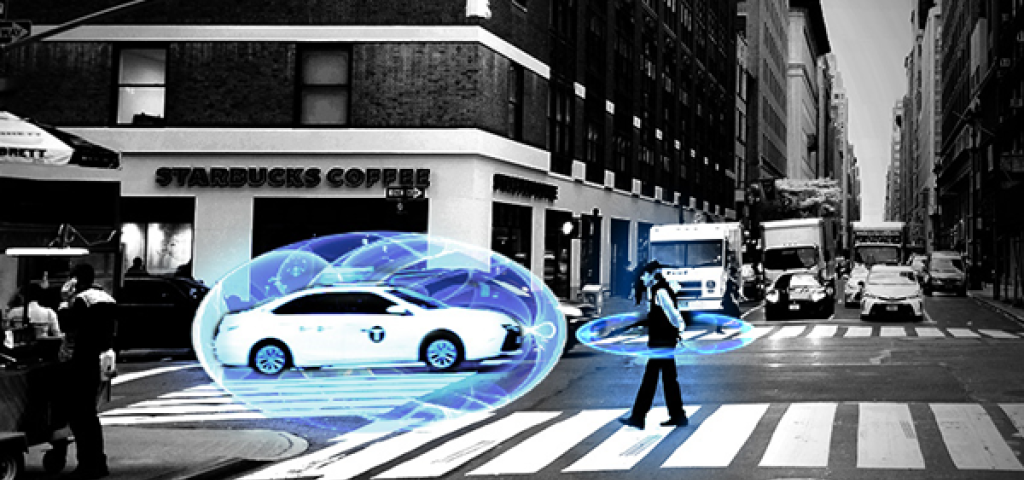 How Connected Vehicle Technology Will Make Driving Safer Around the World
Technological advances have already made driving safer with features like forward collision warning and automatic emergency braking. Looking ahead, perhaps by the end of the decade, new connected vehicle technology may allow millions of cars, trucks, buses and trains to talk wirelessly to each other, the roadway, traffic lights and nearby buildings, to address hazards drivers can't even see and ultimately help avoid many crashes altogether. Safety advances like these are sorely needed given the current climate for traffic accidents.
In fact, this month, the World Health Organization estimates that the world will reach its 1 millionth traffic fatality in 2016. An estimated 1.25 million people will lose their lives this year in road accidents, including more than 30,000 in the United States, and many more will be injured.
A study by the National Highway Traffic Safety Administration (NHTSA) says connected vehicle technology potentially could reduce the 5 million annual crashes in the U.S. by up to 80 percent, thus saving lives and serious injuries as well as hundreds of millions of dollars.
Using short-range radio signals (telematics), vehicles can let other nearby vehicles know where they're heading, their speed and braking. They'll be able to perceive a threat like someone about to run a red light and warn drivers in time to avoid a collision. Likewise, if a vehicle ahead encounters dangerous black ice or other hazards, it can alert others on the road and traffic management centers to broadcast the news and dispatch crews to quickly fix the problem.
And the benefits of widespread connectivity go beyond safety. Traffic signals can be better coordinated, and cars and trucks can adjust their speeds to avoid stop and go traffic, which would also help the environment and driver sanity.
Wind River, a company that put the software brains in the Mars rovers and in the cars that can be found on six continents, is rapidly advancing this connected technology. Earlier this year, we introduced the Wind River Helix Cockpit, a software platform for the command center of a vehicle – like telematics, advanced safety assist systems and infotainment – making sure they're working in sync in real time.
Connectivity will be a foundational element for the new vanguard of mobility. Imagine vehicles, roads, traffic lights, parking garages, homes and smart phones all being able to communicate with each other. In this connected future that includes autonomous vehicles, we can expect a  drastic reduction of fatalities on our roadways by increasingly taking drivers out of the equation.
Self-driving vehicles are inevitable, but it could be a couple decades before they are in widespread use. While Wind River is helping to bring this autonomous vision to life, we're also mindful of the reality drivers still face behind the wheel in the present day and we're delivering technologies to ensure they can safely navigate their journeys today.