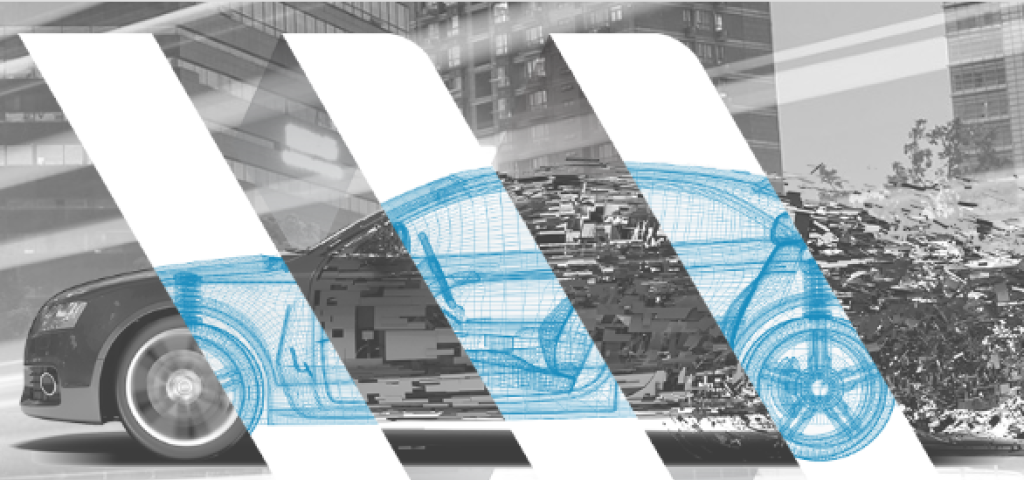 Extrapolate and Grow: Autonomous Cars Can Learn Much from Aerospace and Others
The safe transportation of passengers, strict industry standards and regulations, autonomous controls…does this sound like the imminent future for automobiles? Actually, this could describe the aerospace industry today. Consider also the stringent demands telecommunications and  industrial/utilities companies must uphold when it comes to connectivity or reliability.
So, it is any surprise that the automotive industry should look to other mission critical markets to learn how to tackle key challenges? All of these industries can be valuable sources of information and technology exchange for automotive. While there are major differences across these markets, of course, there are some fundamental similarities – all place great emphasis on safety, security, and reliability, and all have tremendous implications on the development and well-being of our modern society.  Quite plainly– we need them to just work.
This brings us to the last concept in the Wind River ACRUE model – which is the "E" for Extrapolation. Based on my previous posts, I'm sure by now you've got to know that the ACRUE model is our strategy designed to help OEMs keep up with consumer expectations and upgrade legacy technology without constantly adding more cost, weight, power consumption, and complexity that eats away at profits. In this final post of our ACRUE blog series, we'll wrap up with some valuable lessons that the automotive market can apply from other industries.
For nearly 40 years, Wind River has provided mission critical software solutions across multiple markets: aerospace, defense, medical, industrial, telecommunications, and automotive.  And, 20 years of that experience is in safety certification programs. Our technology has been put to the test in more than 550 safety certification programs by more than 350 customers across industries. For the next generation of automobiles, all of those experiences are converging, to allow Wind River to bring the highest levels of safety, security, and reliability to the roads.
We see the opportunity to do in automotive what we've been doing in the aerospace and defense industries, where we've leveraged our compute technologies to help evolve new open standards approaches around development to create new efficiencies in the design process, and reposition the OEMs' interaction with the supply chain to allow greater control of costs and delivery.
To enable these business outcomes, we're bringing more compute into multi-core hardware environments and then running critical and non-critical systems side by side with each other, taking advantage of technologies like virtualization to allow for time and space partitioning.
The same combination of multi-core and virtualization technologies has also provided a path for meeting safety and computing performance requirements of industrial and transportation applications. We have successfully supplied the software framework to meet some of the highest industry standards (ISO 26262, DO-178B, IEC61508, and EN 50128,).
Additionally, as telecommunication service providers transition to software-defined systems to transform the network, they need innovative technologies they can trust, and Wind River has been used by the top 20 telecommunications equipment providers for nearly four decades. This sort of experience can be vital, especially as autonomous cars will depend on reliable wireless and cellular networks for connectivity and constant communication for V2X applications (vehicle-to-everything).
So our heritage emphasizes five pillars that will lead the way for autonomous driving:
Safety – Systems need rigorous testing and certifications to ensure the preservation of life and avoid collateral damage. Safety rigorous testing and certification ensures preservation of life.
Security – Security and safety are inseparable and need to be built from the ground up to reduce risk and cyber threats. An insecure system is an unsafe system.
Availability – High availability and guaranteed uptime are important in order for vehicle systems to detect and recover quickly enough to avoid system decline or failure.
Reliability – What good is a safe and secure system if it is not reliable? You need the assurance, demonstrated by a proven track record of deployments, that software systems will perform as designed, time and time again.
Quality – Quality must be the thread that runs through everything. It provides the confidence in the output of a system, and creates the basis for trust in technologies.
Wind River moves with the speed of the software industry, but understands the mission critical nature of infrastructure. Wind River's experience focused on industries where failure is not an option sets us apart and can be the secret key that makes the difference in automotive. If you'd like to learn more about our expertise, feel free to contact us.
If you've missed earlier installments of this blog series, start at the beginning here.