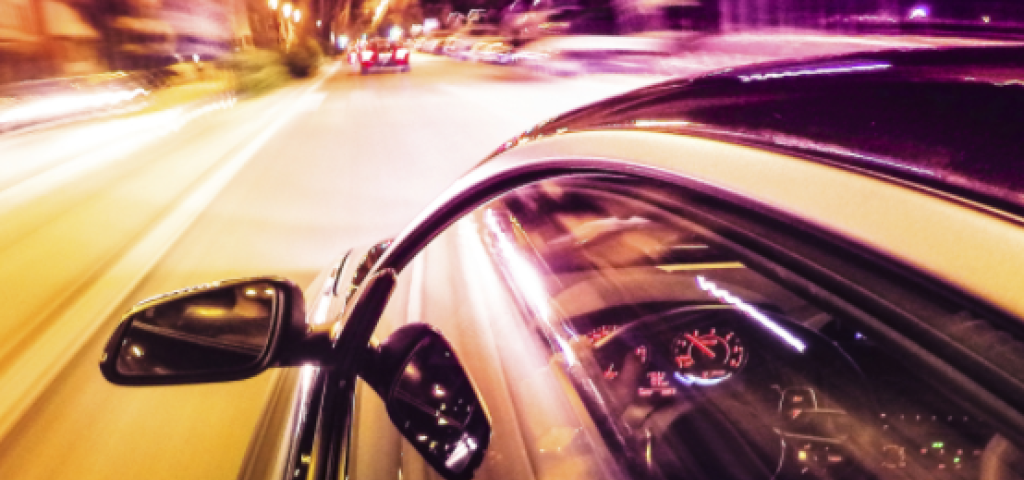 Driver Education is Important, but the Ultimate Safety Revolution Will be When Technology Begins to Save Us from Ourselves
We're all addicted. Our brains seem wired to instantly respond to a call, text or email while steering a two-ton car in busy traffic. Sometimes we feel we even need to share our thoughts on social media while careening down the freeway. Well, it's a myth that we can effectively multitask while driving.
Some experts speculate that texting while driving is akin to having a .08 blood alcohol level, the equivalent of drunk driving. Though these preoccupied drivers likely haven't been anywhere near a bar, there's nearly a 25 percent increased chance of causing a crash.
During National Teen Driver Safety Week, issues related to distracted driving are particularly in focus, and for good reason. According to the Department of Transportation, motor vehicle crashes are the leading cause of death for 15- to 19-year-olds in the United States. Sadly, 9 people die every day as a result of texting while driving, according to the Centers for Disease Control. There are several other dangers contributing to these figures, such as alcohol, lack of seat belt use, speeding and inexperience.
Over the coming days, we challenge you to discuss safe driving behaviors with your children, grandchildren, cousins, nieces, nephews, neighbors and friends. More than that, we challenge you to set a good example and show your teen it's OK to keep your mind on the road and not on screens when you are behind the wheel. By educating and encouraging young drivers to pay attention to the road and to take driving seriously, it's possible we can save lives.
In an ideal world, the National Teen Driver Safety Week campaign would compel all young drivers to focus on driving safely to their destination instead of capturing the perfect Instagram-worthy post along the way. And the observance would prompt parents to explore ways to make their teen driver safer by using tools and information available at DriveitHOME.org. But in case National Teen Driver Safety Week does not spur parents and teens to act in the best interest of their own safety, automakers and software companies around the globe such as Intel's Wind River are doing their part. This includes developing automotive technologies that help protect us from some of the bad-driving behaviors we picked up over the years.
You're likely already familiar with some of these features such as forward collision warning and automatic emergency braking. By the end of the decade, connected vehicle technology could even allow millions of cars, trucks, buses and trains to talk wirelessly to each other, the roadway and traffic lights about hazards drivers can't even see, and many crashes will be avoided altogether. If you do not understand these features – or some of the others on your vehicle – you can check MyCarDoesWhat.org for helpful tutorials, videos and other information.
For now, though, our streets remain dangerous and there has even been a spike in casualties. As many as 40,000 Americans died on U.S. roadways in 2016, according to National Safety Council preliminary estimates. That is more than 100 deaths each day.
Again, one contributor to these casualties is distracted drivers, especially younger drivers. A study by the AAA Foundation for Traffic Safety found that 88 percent of drivers 19- to 24-years-old admitted reckless behavior such as texting while driving, running red lights and speeding in the past 30 days.
Connected vehicle technology is primed to save many drivers while also preventing traffic back-ups that result from accidents. Better yet, a study by the National Highway Traffic Safety Administration (NHTSA) says connected vehicle technology potentially could reduce up to 80 percent of the 5 million annual crashes in the U.S., ultimately saving lives, crippling injuries and hundreds of millions of dollars. Now that would truly be a transportation revolution.
Fully self-driving vehicles enabled by software from Wind River and others in the industry could free humans from driving altogether in the future, though it could take the industry decades to phase in fully autonomous vehicles for the masses. Until that tech becomes prevalent, an educated driving public supported by increased connected vehicle technology will help all of us get to our destinations a lot safer. Once there, we can text and email all we want.