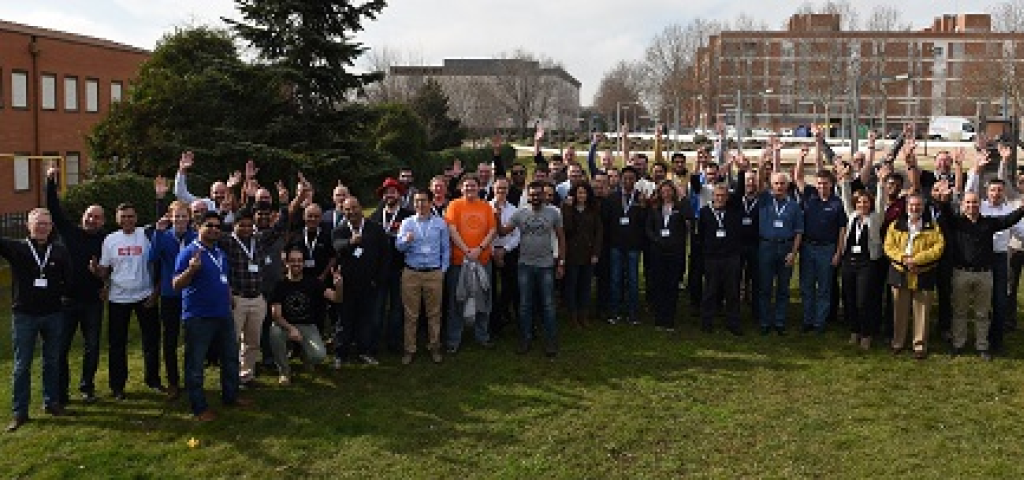 Complete the list: Louisville, Durham, Paris, Portland…
Can you complete this list: Louisville, Durham, Paris, Portland, ….? If so, and if you correctly answered "Sophia Antipolis", you're either a geek who spends way too much time online reading network test reports or a battle-hardened engineer who's lugged bulky test equipment through too many airports and is now returning home from two weeks in the South of France with a nice tan, an appreciation for French cuisine and stories of mangled IP addresses. Sophia Antipolis was the location of the just completed OPNFV plugtest.
Actually, this was the first plugfest to be co-located and run jointly by OPNFV and ETSI. If we add the two previous ETSI plugtests into the list, it now reads Louisville, Durham, Madrid, Paris, Portland, Sophia Antipolis and Sophia Antipolis again, which sort of spoils the guessing game.
As in the case of the previous six plugtests, the primary objective of this one was to determine interoperability of vendors' solutions as well as compatibility with published specifications.
As we talk to service providers about "compatibility", we find the challenge is increasingly about demonstrating interoperability with other companies in the NFV ecosystem. Open standards avoid the risk of vendor lock-in by encouraging the development of compatible and interoperable solutions by multiple companies. But service providers typically incorporate products from more than one vendor in the complete solution that they deploy, so they need proof that products that should work together seamlessly actually do so. At the same time, they expect to leverage innovative hardware and software products being developed to address this market.
Since the Wind River Titanium Cloud NFV Infrastructure (NFVI) platform provides critical features and capabilities for NFV, we were delighted that three of our experts were able to participate in the plugtest and work with colleagues from many companies on wide-ranging interoperability testing.
In due course, ETSI and OPNFV will publish the final report from the plugfest. This will include a detailed report of the interoperability tests performed by experts from a wide range of hardware, software, systems and semiconductor companies. From our perspective, the results were impressive and confirm industry-wide progress towards compatibility with open standards and interoperability between vendors.
The Titanium Cloud platform was demonstrated to interoperate with 14 Virtual Network Functions (VNFs) and 10 orchestration (MANO) products. All these tests involved fully functional service chains comprising two or more VNFs. In many cases, this was the first time that we had tested these VNFs or MANOs with Titanium Cloud, indicating a high degree of maturity in the products out-of-the-box, with no tweaking required.
Titanium Cloud was also used as the NFVI platform in three demos. The first was a multi-VNF demo of network service orchestration that showcased the orchestration of firewall and load balancer VNFs. The second involved four blueprints for network, service and subscriber experience visibility in an NFV environment, including orchestration, a virtual tester and a virtual probe. The third was a 4G network steering application running on multiple NFVIs, one of which was Titanium Cloud. All these demos ran smoothly.
Plugfests like the one hosted by ETSI and OPNFV last week are vital as the telecom industry transitions from traditional, fixed-function equipment to dis-aggregated virtualized and cloudified solutions that leverage best-in-class products from multiple vendors. Events like this demonstrate that an industry-wide ecosystem can successfully form around open standards and deliver interoperable, compatible products.
At Wind River, we're proud to have contributed to all the ETSI and OPNFV plugtests held so far. We look forward to even more exciting and advanced accomplishments at the next one, regardless of which exotic location is selected then.