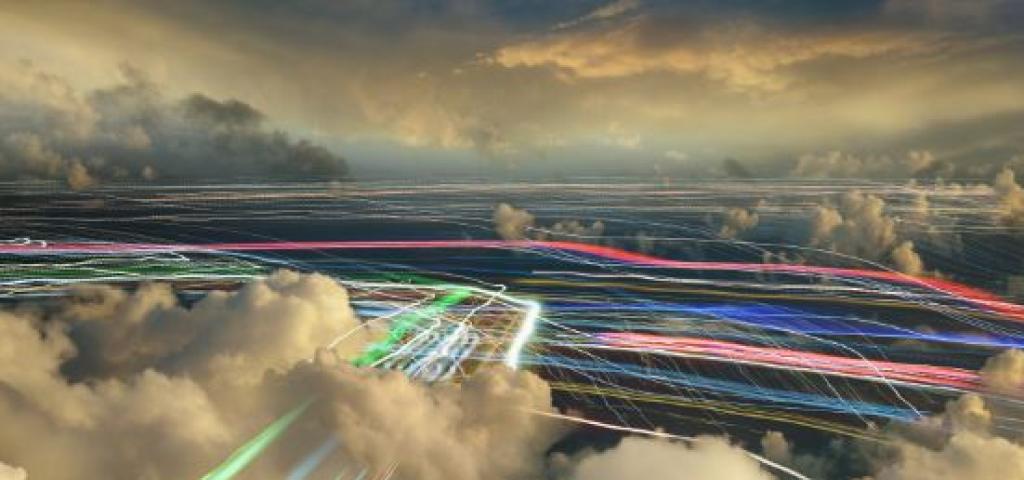 China Telecom Opens Up on Infrastructure Challenges and Titanium Cloud
At Wind River, we find that our Wind River Titanium Cloud network virtualization platform is regularly used for NFV evaluations performed by service providers. As the only commercially-available NFV cloud designed specifically to meet the needs of telecom networks, it's the obvious choice for running edge, access and core use applications.
In many cases, we don't get a lot of feedback from the service provider about the specific technical or business challenges that they're looking to address. So we were delighted when China Telecom opened up with some interesting information about a recent evaluation of Titanium Cloud We had a fascinating discussion with Ou Liang, Senior Engineer, Head of NFV Infrastructure Technology and Solutions at the Guangzhou Research Institute of China Telecom.
In this post we'll summarize findings from Mr. Ou Liang resulting from the evaluation. We'll explain what his team sees as the early use cases for NFV, the critical challenges that must be addressed in NFV infrastructure, why they picked Titanium Cloud as the platform for their evaluations and the results that they achieved.
Focus on time-to-market for telecom applications for NFV
China Telecom sees network virtualization as a means to accelerate the deployment of fixed-line and mobile broadband functions such as vEPC, vIMS, VoLTE, video quality assurance and IoT. With over 200 million subscribers, they anticipate that faster time-to-market will quickly translate into significant improvements in Average Revenue per User (ARPU) while network virtualization helps to reduce their operational expenses.
Critical challenges for NFV infrastructure
China Telecom needs to maintain Carrier Grade reliability for the services that it delivers to its vast number of subscribers. While the term "Carrier Grade" implies a wide range of capabilities and features, the key considerations are reliability, robustness and real-time packet forwarding performance, especially under the scenario of 3-layer decoupling.
An "open" solution is essential. China Telecom has one of the most succinct definitions of "open" that we've heard recently: to them it simply means that the solution must be fully compatible with all the applicable standards and interfaces. At the same time, the vendor must allow for on-going product enhancements and compatible differentiation, so that services can be customized to meet China Telecom's business needs while remaining compliant with the baseline specifications.
It's important to China Telecom that they collaborate with a vendor that can assist them with the complex work of developing and integrating the infrastructure elements that they need.
Finally, with an aggressive schedule for deploying NFV, China Telecom doesn't have time to wait for a vendor to work out the bugs in its infrastructure solution and delay them through multiple product iterations. They need a solution that's ready for deployment now and already proven in the market.
Why Titanium Cloud?
Mr. Ou Liang was very clear about his reasons for selecting Titanium Cloud for this NFVi evaluation:
"Our testing requirements demanded ultra-reliability, robust and real-time forwarding performance in which high availability is a chief consideration concerning NFVI. Titanium Cloud helped us explore whether the hierarchical decoupling of the NFV infrastructure could be feasible. It also delivered on the key need for a commercial ready NFVI platform to be the foundation for our demanding test scenarios."
In addition to the technical benefits of Titanium Cloud, China Telecom was encouraged by wide range of products from industry-leading partners that have been validated through the Titanium Cloud ecosystem. They expressed that while service providers' internal tests are vital, they welcome mutual  certification among ecosystem vendors to optimize go-to-market time, improve efficiency and reduce their risk. They believe ecosystem partners play an important role in assisting vendors optimize their products for local markets and they were pleased with the number of Asian companies participating in Titanium Cloud.
The end result: quantifiable benefits
Within this evaluation, China Telecom used Titanium Cloud as the commercial ready infrastructure platform and compared it with the community OpenStack platform to determine the key differences of the two platforms regarding robustness, high-availability and high performance. This NFV infrastructure focused evaluation contributed a number of additional end-to-end business validations across several scenarios and help set up China Telecom's internal NFVi criteria for further NFV production deployment.
Our work with China Telecom has already produced some exciting results and we're very grateful for the opportunity to collaborate with Mr. Liang and his team. We're eagerly looking forward to the next steps.