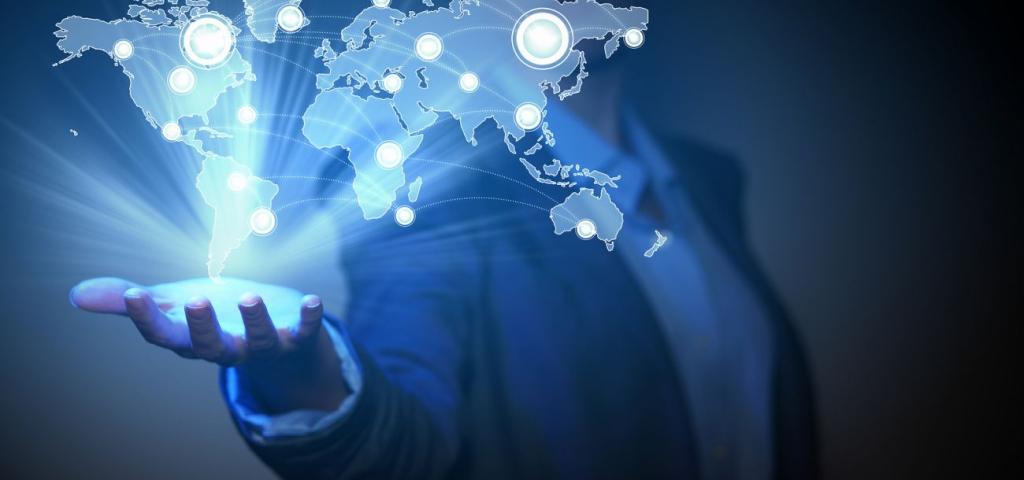 As Connected Global Economy Grows, CIOs Rise to Meet the Challenge
I've been writing about the elevation of the CIO for more than ten years, long enough to see what began as a hopeful vision become a firm reality. CIOs have earned their seats at the table and become trusted partners with their peers in the C-Suite.
Building on that foundation of trust, many CIOs have moved higher in the enterprise value chain, evolving into strategic business leaders and key drivers of long-term growth.
Scott Fenton, VP and CIO at Wind River Systems, is an excellent example of today's rising technology executive. Wind River is a world leader in embedded software, an area that has become a sweet spot for growth in the connected global economy.
Wind River was acquired by Intel in 2009 and is considered an essential technology vendor in the rapidly expanding markets created by the Internet of Things (IoT). The McKinsey Global Institute estimates the IoT will  generate somewhere between $3.4 and $11.1 trillion annually in economic value by 2025 and the World Economic Forum (WEF) estimates it will generate $14.2 trillion by 2030.
As the IoT gains traction as a real business opportunity for thousands of companies, premier technology providers such as Wind River are perfectly positioned for success.
"This is a very exciting time to be at Wind River," says Scott. "We're right in the middle of the IoT revolution, which is great. We've been providing embedded software for 30 years and our experience can't be matched."
Embedded software will be absolutely fundamental to IoT growth. That said, embedded software is difficult to create and many developers are caught off-guard by its complexities. A big part of the challenge is finding developers who genuinely understand the complicated relationships between software, hardware, manufacturing and supply chain optimization.
Wind River's track record gives it a unique advantage in the growing IoT market, and also elevates Scott's role as an executive leader. "My role and responsibilities as CIO have evolved over the past two years," says Scott. "In the past, CIOs were mostly responsible for running internal systems. Today, CIOs are more focused on growing business revenue and helping their companies become more successful. For me, this is incredibly exciting, and it's a great time to be a CIO."
I'm looking forward to hearing more from Scott and other outward-facing CIOs as they continue their upward trajectories at this fascinating moment in our history.
Please visit the HMG Research & Resource Center to explore additional articles and videos on various topics including enterprise security. Join our unique global community of visionary CIOs and IT leaders by participating and engaging with top thought leaders on this platform for collaboration and thought leadership. To submit articles and feedback, please e-mail news@hmgstrategy.com.
You can also download my newest book, The Big Shift in IT Leadership, for your Kindle or mobile device. Enjoy!
Post originally published on HMG Strategy, LLC