Upgrade to the Latest Wind River Studio RTOS
VxWorks®, the Wind River® Studio real-time operating system (RTOS), is the first and only RTOS in the world to support application deployment through containers.
The latest release of VxWorks includes support for OCI containers. Now you can use traditional IT-like technologies to develop and deploy intelligent edge software better and faster, without compromising determinism and performance. Find out why independent researcher VDC has named VxWorks the #1 RTOS for the edge.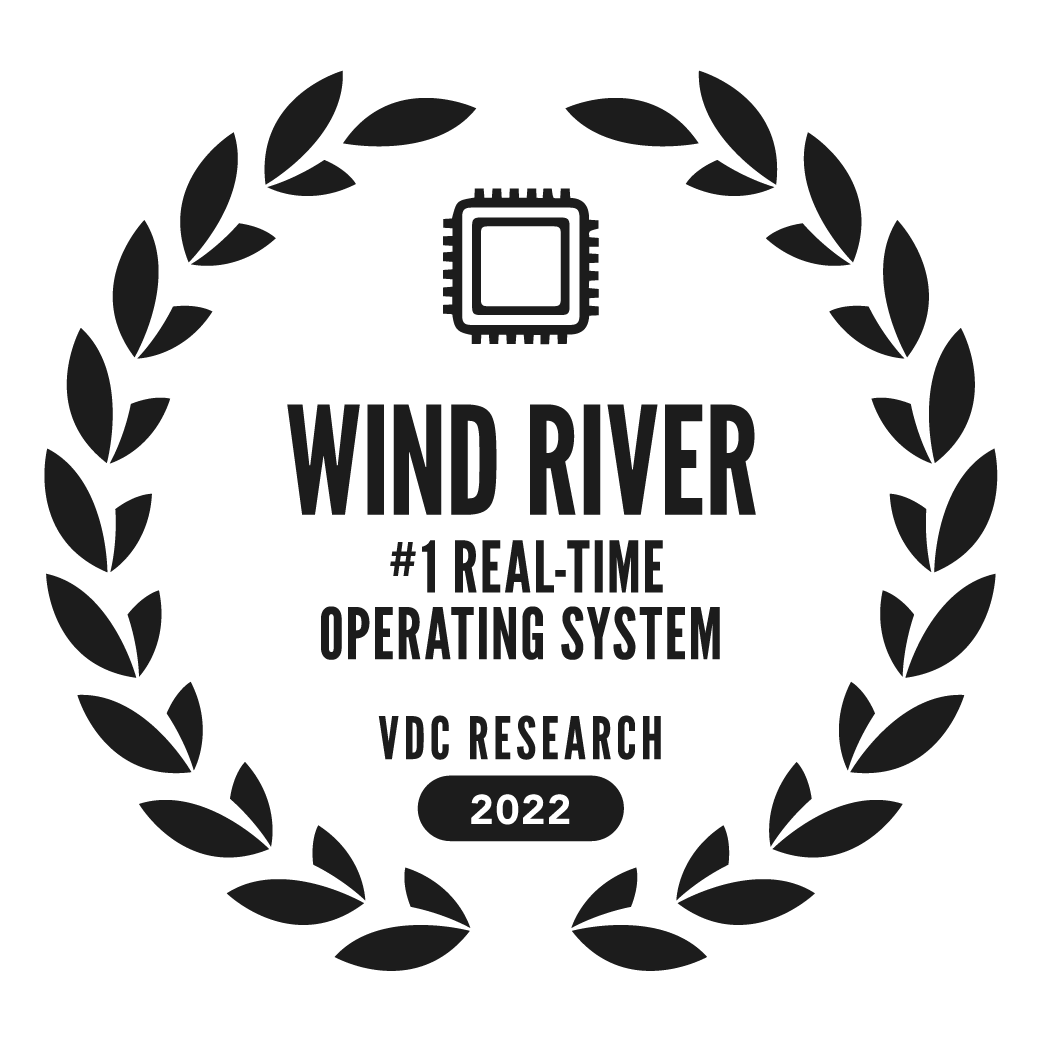 Modern, Future-Proof, and Always Real-Time
VxWorks is a deterministic, priority-based preemptive RTOS with low latency and minimal jitter. It is built on an upgradable, future-proof architecture to help you rapidly respond to changing market requirements and technology advancements.
VxWorks is the only RTOS to support C++17, Boost, Rust, Python, pandas, and more, as well as an edge-optimized, OCI-compliant container engine — enabling you to use the languages, tools, and technologies you love most to innovate where it matters most.
Wind River Labs
Try our free SDK
generator
VxWorks is available today to download and try out as part of a software developer kit (SDK) compatible with QEMU, Arm®, and Intel® architectures. Additional open source and leading-edge technologies such as ROS 2 are also available for download.

Safety Platforms

VxWorks 653 and VxWorks Cert Edition

Proven in the most challenging safety-critical applications, VxWorks makes it easier and more cost-effective for technology suppliers to meet the stringent safety certification requirements of EN 50128, IEC 61508, ISO 26262, DO-178C, and ED-12C.

Securing the Intelligent Edge

Security for today's threats — and tomorrow's

On the intelligent edge, devices, systems, and industries have highly varied needs, and security threats are constantly evolving. VxWorks provides advanced security features to help you build secure devices for today's threats, and its modularity enables you to be prepared for those that emerge tomorrow. Additionally, you'll always be on top of the latest security patches with our searchable database linked to MITRE's list of Common Vulnerabilities and Exposures (CVEs).
Search CVEs Now

Hardware Support
The most extensive
range of BSPs in the
industry
Our close relationships with silicon vendors and hardware manufacturers enable us to offer ready-to-use board support packages to streamline your development efforts. Our deep list of supported architectures includes Arm, Power, Intel, and RISC-V, letting you spend less time shopping for compatible components and more time developing products.

VxWorks Customer Success Stories
See how our customers are finding success with VxWorks and our award-winning support services.