By submitting this form you agree that your personal information will be used by Wind River to process this request and send you further information about Wind River products and services pursuant to our privacy notice located here: windriver.com/company/terms/privacy.
VxWorks
The #1 Commercially
Deployed RTOS
Deployed by industry innovators for more than 30 years
Embedded processor support for all architectures
Certified to DO-178C DAL A, ISO 26262 ASIL D, IEC 61508 SIL 3
Proven in hundreds of safety-critical projects across multiple industries and standards
Built on an upgradeable, future-proof architecture
License Agreement
DEMO EVALUATION AGREEMENT
WIND RIVER SYSTEMS, INC. ("WIND RIVER") IS WILLING TO ALLOW THE USE OF THE DEMO PRODUCT ACCOMPANYING THIS AGREEMENT (THE "DEMO PRODUCT") BY YOU THE INDIVIDUAL OR THE LEGAL ENTITY THAT WILL BE EVALUATING THE DEMO PRODUCT (REFERENCED HEREIN AS "YOU" OR "YOUR") UNDER THE TERMS OF THIS DEMO EVALUATION AGREEMENT ("AGREEMENT"). BY CLICKING THE "I ACCEPT THE TERMS OF THIS LICENSE AGREEMENT" BUTTON, OR OTHERWISE INDICATING ASSENT ELECTRONICALLY, OR BY DOWNLOADING THE DEMO PRODUCT OR OTHERWISE USING THE DEMO PRODUCT, YOU AGREE TO THE TERMS AND CONDITIONS OF THIS AGREEMENT. IF YOU DO NOT AGREE TO THE TERMS AND CONDITIONS OF THIS AGREEMENT, DO NOT CLICK THE "I ACCEPT THE TERMS OF THIS LICENSE AGREEMENT" BUTTON OR DO NOT CONTINUE TO INSTALL THE DEMO PRODUCT AND MAKE NO FURTHER USE OF THE DEMO PRODUCT.
1. PERMISSION TO USE AND RESTRICTIONS FOR THE DEMO PRODUCT.
1.1 Permission to Use. Subject to the terms of this Agreement, Wind River grants You the right to use the Demo Product solely for internal evaluation of the Demo Product. For clarity, the Demo Product shall not be used or included in any production of Yours as it is solely developed for demonstration purposes and is not an end product.
1.2 Restrictions. Permission is granted solely for the purpose of Your evaluation of the Demo Product and You further acknowledge that the Demo Product is not an end product, nor is it intended to be used in production or integrated into any other product. Further You acknowledge that Wind River, and its licensors, shall have no obligation to provide support or maintenance for the Demo Product. You will not publicly disclose or disseminate feedback or results obtained with the Demo Product without the prior written consent of Wind River. You may not distribute, sell, assign, sublicense, lease, rent or otherwise distribute the Demo Product to third parties.
1.3 Reservation of Rights. Wind River and its licensors reserve all rights not expressly granted by this Section 1.
2. TITLE, OWNERSHIP AND PROPRIETARY RIGHTS. All worldwide right, title and interest to the Demo Product, and all intellectual property rights in and to the Demo Product, are and will remain the exclusive property of Wind River, or its licensors. Nothing contained in this Agreement grants or confers, or will be construed to grant or confer, any rights in or to the Demo Product, expressly or by implication, except for the rights expressly set forth in Section 1.
You acknowledge and agree that the Demo Product contains or is derived from Third Party Software. "Third Party Software" means software, which is owned and controlled by third parties and is embedded in and/or distributed together with the Demo Product, including free software and open source software. In addition to or in lieu of this Agreement, such Third Party Software may be subject to additional terms, which terms supersede the terms set forth in this Agreement with respect to such Third Party Software.
3. INDEMNIFICATION.
You shall defend, indemnify and hold harmless Wind River and its officers, directors, employees or agents from and against any and all claims, suits, actions or proceedings of any nature arising out of or based on Your use of the Demo Product provided by Wind River hereunder.
4. LIMITATIONS OF LIABILITY.
YOU ACKNOWLEDGE AND AGREE BY ENTERING INTO THIS AGREEMENT THAT WIND RIVER AND ITS LICENSORS WILL NOT BE LIABLE WITH RESPECT TO, OR RESPONSIBLE FOR, ANY SUBJECT MATTER OF THIS AGREEMENT UNDER ANY LEGAL THEORY, INCLUDING ANY DIRECT, INCIDENTAL, CONSEQUENTIAL, PUNITIVE OR SPECIAL DAMAGES, EVEN IF ADVISED OF THE POSSIBILITY OF SUCH DAMAGES. IN NO EVENT WILL WIND RIVER'S AGGREGATE CUMULATIVE LIABILITY FOR ANY AND ALL CLAIMS ARISING OUT OF OR RELATED TO THIS AGREEMENT EXCEED THE GREATER OF $25.00, OR THE AMOUNT YOU ACTUALLY PAID WIND RIVER UNDER THIS AGREEMENT (IF ANY). NO ADVICE OR INFORMATION, WHETHER ORAL OR WRITTEN, OBTAINED FROM WIND RIVER OR ELSEWHERE WILL CREATE ANY WARRANTY WHATSOEVER.
5. DISCLAIMER OF WARRANTIES.
THE DEMO PRODUCT IS PROVIDED TO YOU "AS IS" AND ANY USE BY YOU DURING THE EVALUATION TERM WILL BE AT YOUR SOLE RISK. YOU ARE SOLELY RESPONSIBLE FOR DETERMINING WHETHER THE DEMO PRODUCT WILL BE SUITABLE FOR YOUR INTENDED USE OR APPLICATION OR WILL ACHIEVE YOUR INTENDED RESULTS. WIND RIVER AND ITS LICENSORS MAKE NO REPRESENTATIONS OR WARRANTIES OF ANY KIND, EXPRESS OR IMPLIED, WITH RESPECT TO THE DEMO PRODUCT INCLUDING, WITHOUT LIMITATION, ANY IMPLIED WARRANTIES OF MERCHANTABILITY, TITLE, FITNESS FOR A PARTICULAR PURPOSE, INFORMATIONAL CONTENT, SYSTEM INTEGRATION, ENJOYMENT, NONINFRINGEMENT OR ANY OTHER WARRANTIES ARISING OUT OF COURSE OF DEALING, USAGE OR TRADE.
6. TERM AND TERMINATION.
Unless otherwise expressly agreed upon by Wind River or terminated earlier in accordance with this Section 6, this Agreement shall be effective for a period of sixty (60) days beginning on the date of download or delivery of the Demo Product to You ("Evaluation Term"). Either party may immediately terminate this Agreement at any time, with or without cause, by providing notice to the other party. This Agreement will immediately terminate upon Your breach of this Agreement. Upon the expiration, cancellation or termination of this Agreement for any reason, (i) all licenses granted under this Agreement will cease, and (ii) You will immediately return or destroy any and all copies of the Demo Product to Wind River.
7. GENERAL.
7.1 Governing Law. This Agreement will be governed by and construed in accordance with the substantive laws of the United States of America and the State of California, without regard to or application of California's conflicts of law principles. This Agreement will not be governed by the United Nations Convention on the International Sale of Goods or the Uniform Computer Information Transactions Act (or its enactment into state law), the application of which are expressly excluded.
7.2 Export Controls. All software and technical information provided by Wind River under this Agreement are subject to U.S. export controls under the Export Administration Regulations (the "EAR") and may be subject to export, re-export or import regulations in other countries ("Export Laws"). You agree to strictly comply with all such Export Laws. You will not export, re-export, or transfer the software and technical information, directly or indirectly, to: (1) any countries that are subject to U.S. export restrictions (currently including but not necessarily limited to, Cuba, Iran, North Korea, Syria, or the Crimea region of Ukraine); (2) any end users who You know or have reason to know will use them for any purpose prohibited by Export Laws, including, without limitation, in the design, development or production of nuclear, chemical or biological weapons proliferation, or development of missile technology; or (3) any end user who has been prohibited from participating in U.S. export transactions by any federal agency of the U.S. government. Some of Wind River's products are classified as "restricted" encryption products under Section 740.17(b)(2) of the EAR and may not be exported or re-exported to government end-users (as defined in Section 772 of the EAR) outside the countries listed in Supplement No. 3 of Part 740 of the EAR without authorization from the U.S. government. You agree that Wind River shall not be required to complete delivery of export controlled software and technical information unless and until all required export licenses have been obtained.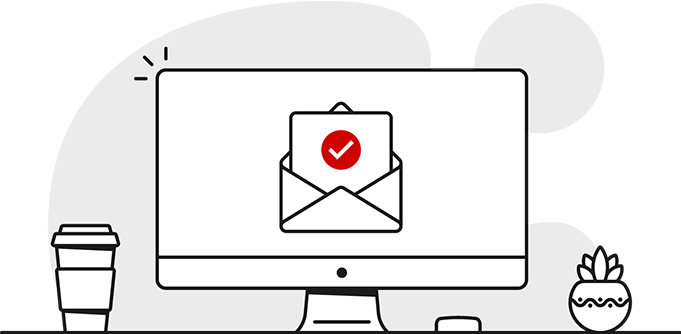 Thank you for your interest
in VxWorks
You will receive an email from Wind River
®
shortly with further instructions. If you do not
receive the instructions, please
contact us
or
call +1-800-545-WIND.
In the meantime, visit our
resource center
learn more about the world's leading
embedded RTOS.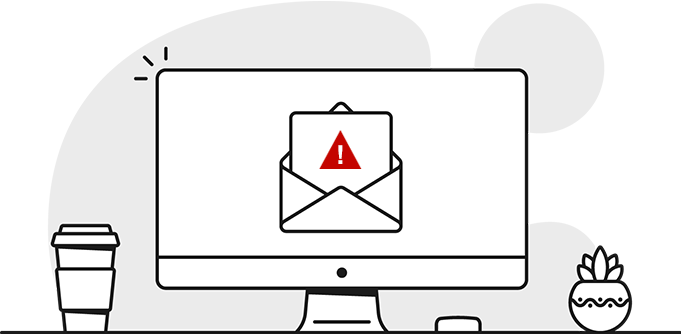 Your request cannot be processed at this time.
Close this window
and try again.
If you would like to talk with a Wind River representative, have any questions, or do not receive the instructions, please
contact us
or 1-800-545-WIND.