Intelligent systems research
Telecommunications
The future goes far beyond 5G in the telecommunications industry, as leaders turn toward becoming complete intelligent systems companies.

The key characteristic that needs to be built now for intelligent systems success revolves around the need for a real-time collaborative workflow process along with the ability to customize devices on the edge.
The Need to Act
33% of carrier leadership in the U.S. believe their organizations are committed to the idea of intelligent systems as core to their futures. Yet the chances of success, even within that group, run at only 54%.
The commonly held view is that, within three years, this sector will:
Have a clear focus on creating an intelligent systems future
Have core business practices in place that contribute to an intelligent systems future
Have their embedded products/services completely developed for intelligent systems
This is an aggressive short-term view compared to that of the other sectors.

All three of the key (first-tier impact) intelligent systems characteristics need to be built for success in the next three to five years.
Only the automotive sector has equal focus on the key intelligent characteristics needed now: true compute at the edge, the ability to simulate and emulate in near real time, and digital feedback loops that connect data to products and services. These characteristics represent the foundation for success and are the most important in terms of impact. Leaders and executives in the telecommunications industry clearly understand the core layers needed for success now, in three years, and in five years, stating that these foundational needs account for 54% of all intelligent systems impact.
The impact of the characteristics that need to be created in the first three years accounts for 70% of the total impact. This sense of urgency, in a world where 5G is seen as a key technology for widening business opportunities, illustrates how telecommunications leaders see intelligent systems as the platform for expanding the capabilities available to them.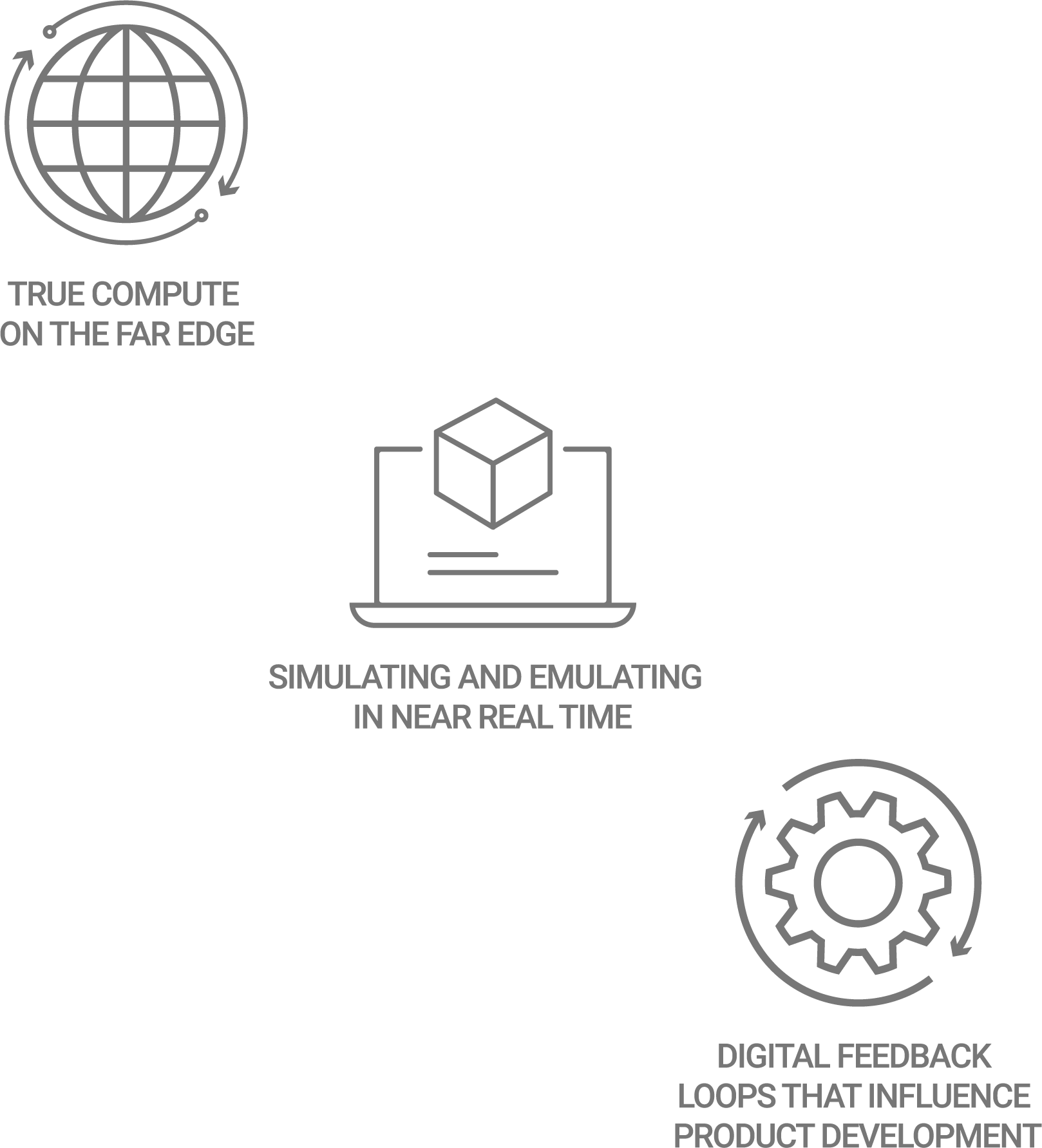 The future of intelligent systems goes far beyond 5G for the telecommunications industry, as leaders are turning their companies into complete intelligent systems organizations.
90% of these leaders believe that over 50% of their embedded products and services will need to work on the far-edge cloud, within less than three years.
63% believe that their products and services will be infused with AI and ML in the next three years. Unlike the other sectors, telecommunications and carrier executives lead in the vision that intelligent systems will create new business models and opportunities (43%), will support technically advanced machines that react based on goal-based algorithms (40%), and will be able to react to unplanned situations via machine learning.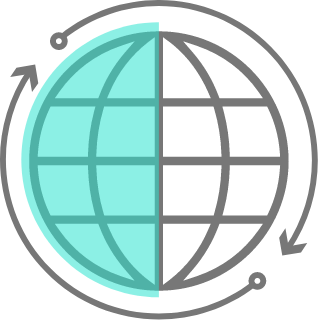 In five years, two key characteristics can become realities: total automation and the ability to act based on sensory data and algorithms. Building key infrastructure now, including a common workflow platform and the ability to customize devices in the cloud, will enable the addition of all first-tier impact characteristics needed for the next three and five years. This focus on the key requirements of the next five years is critical to the vision needed to become an intelligent systems carrier or telecommunications leader. Srini Kalapala, Verizon's leader of infrastructure, thoughtfully summarized the future world he wants to service and the sequencing of intelligent systems in a recent interview on the Forbes Futures in Focus podcast about the world of 2030:

"To think about the infrastructure of 2030, we've got to put ourselves into [the mindset of] the users of 2030. If you look into what we're going to see in 2030, it's mass sensorization. So everything that we can imagine is going to be embedded with sensors. You will have drones, autonomous vehicles, all kinds of things that are managing on their own, embedded with cameras and all kinds of sensors. Ambient computing will be prevalent, which means that we would be able to get answers to everything we're looking for — in some cases, predicted and proactively delivered to us before we even require or we even think about it. [That] requires a mass number of compute there: AI being extremely prevalent, lots of decisions being made, lots of proactive conclusions being drawn based on the amount of data available."
What really matters to executives building intelligent systems?
While there are 13 key characteristics of intelligent systems, not all characteristics deliver the same positive impact. Your peers across all sectors told us the far edge is vital for success, especially when 65%+ rely on embedded devices for business success.

These stacks represent the magnitude of impact each intelligent systems characteristic has on such systems. The larger the block, the greater the impact. You can view this data for companies grouped by momentum and success, or by specific industry.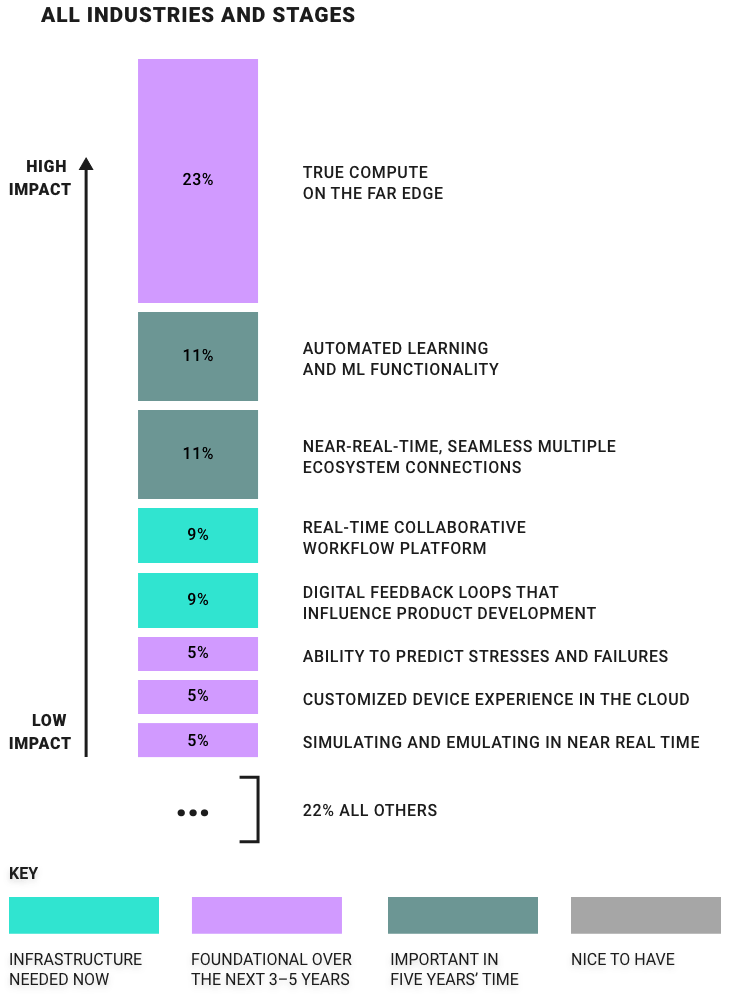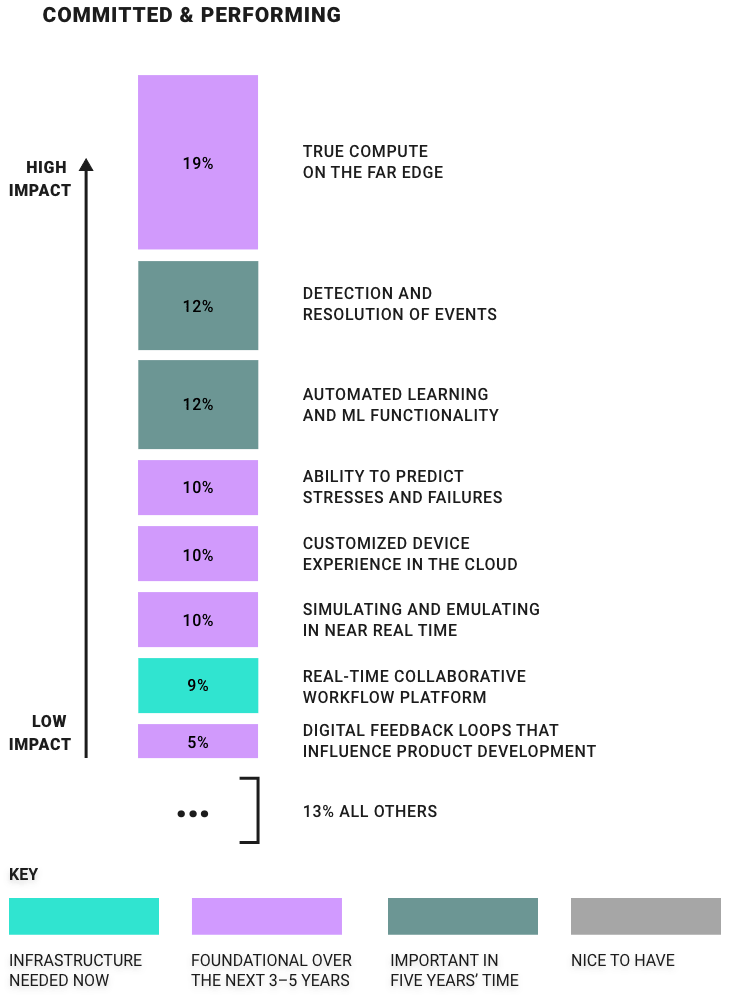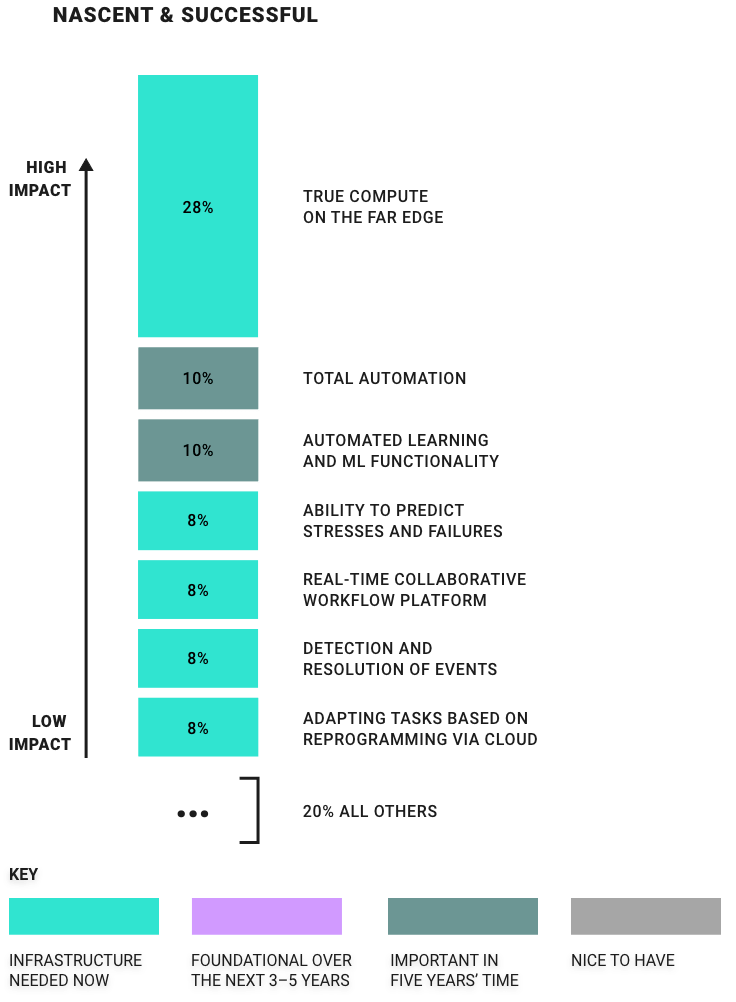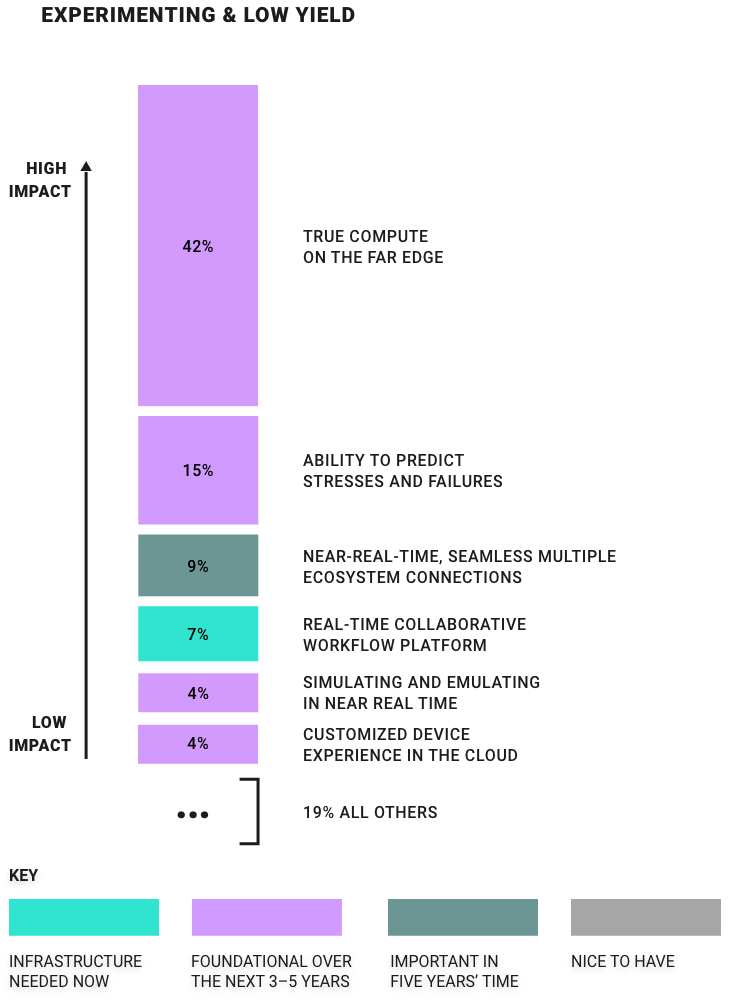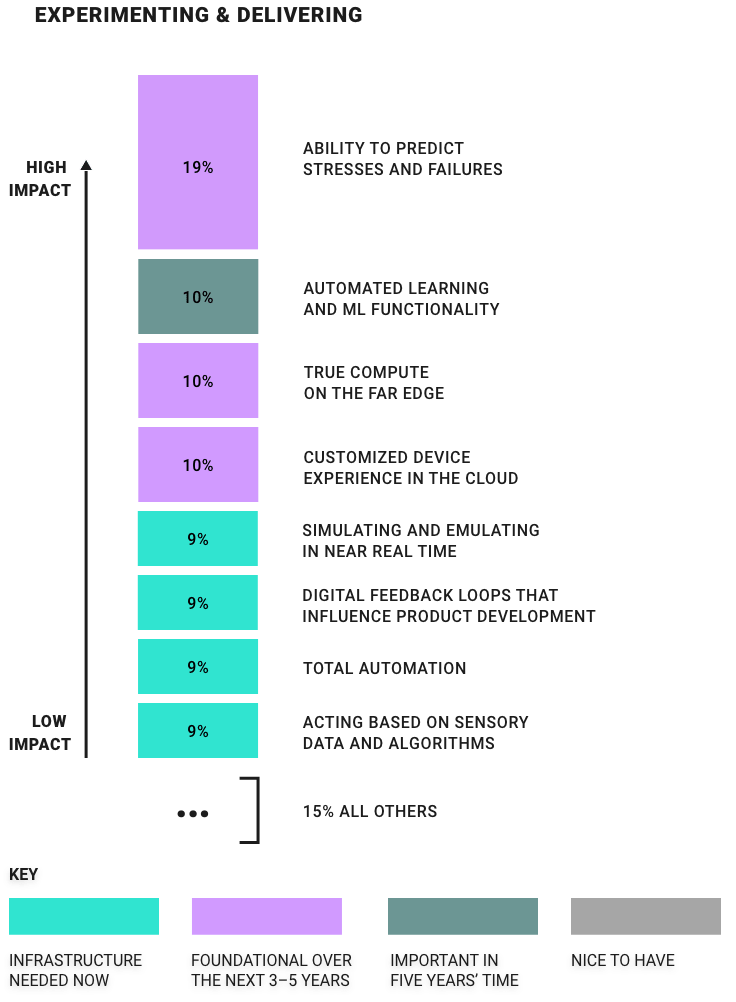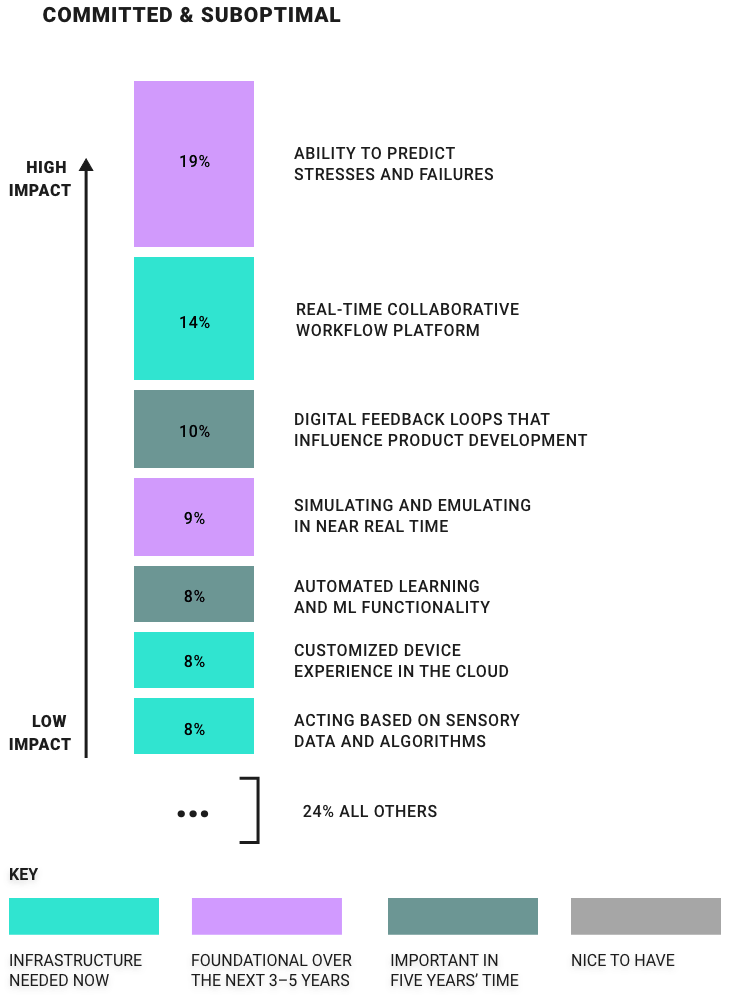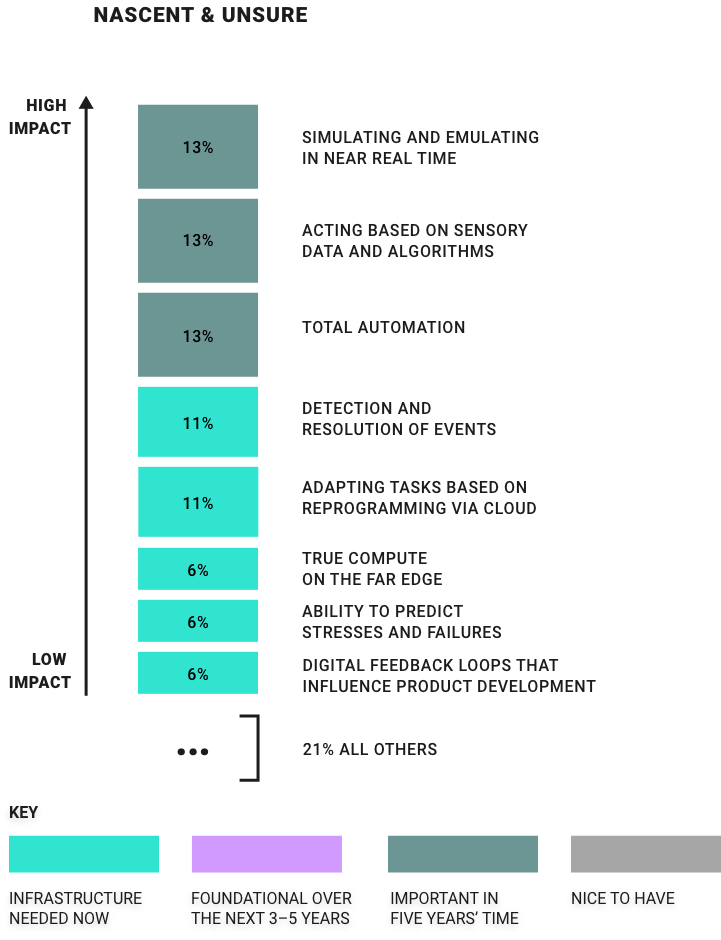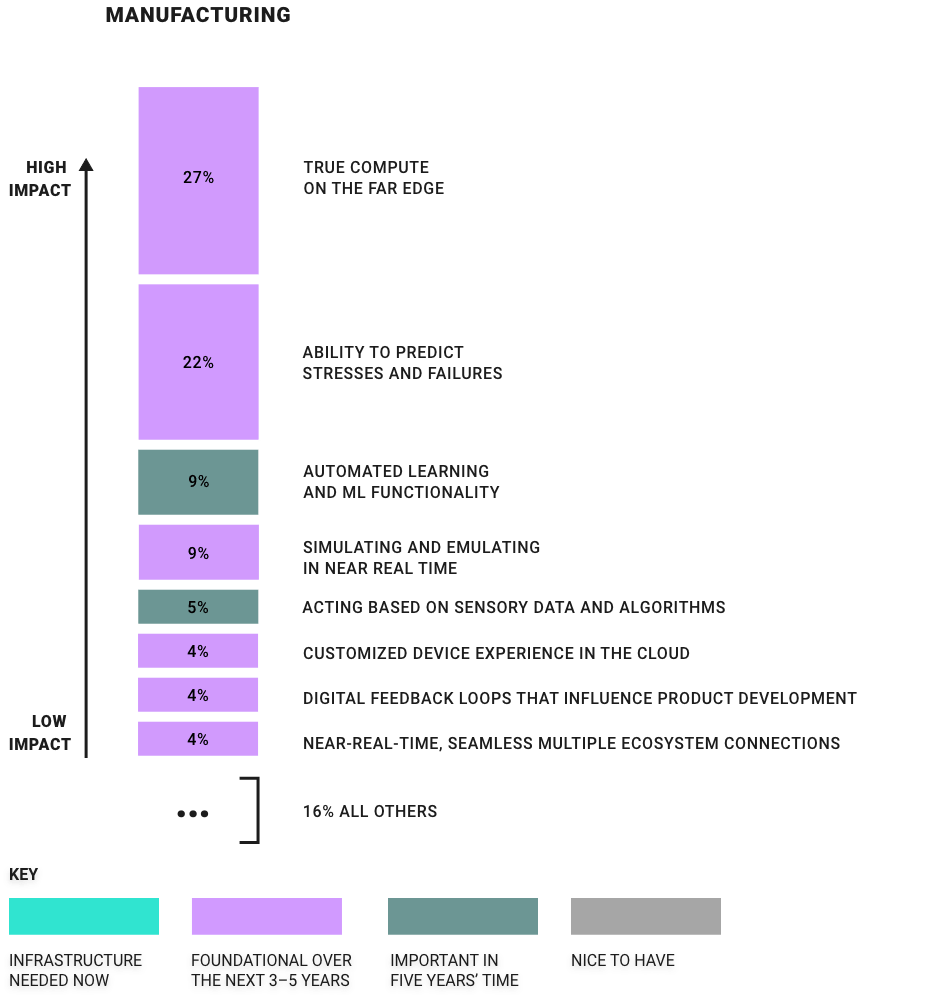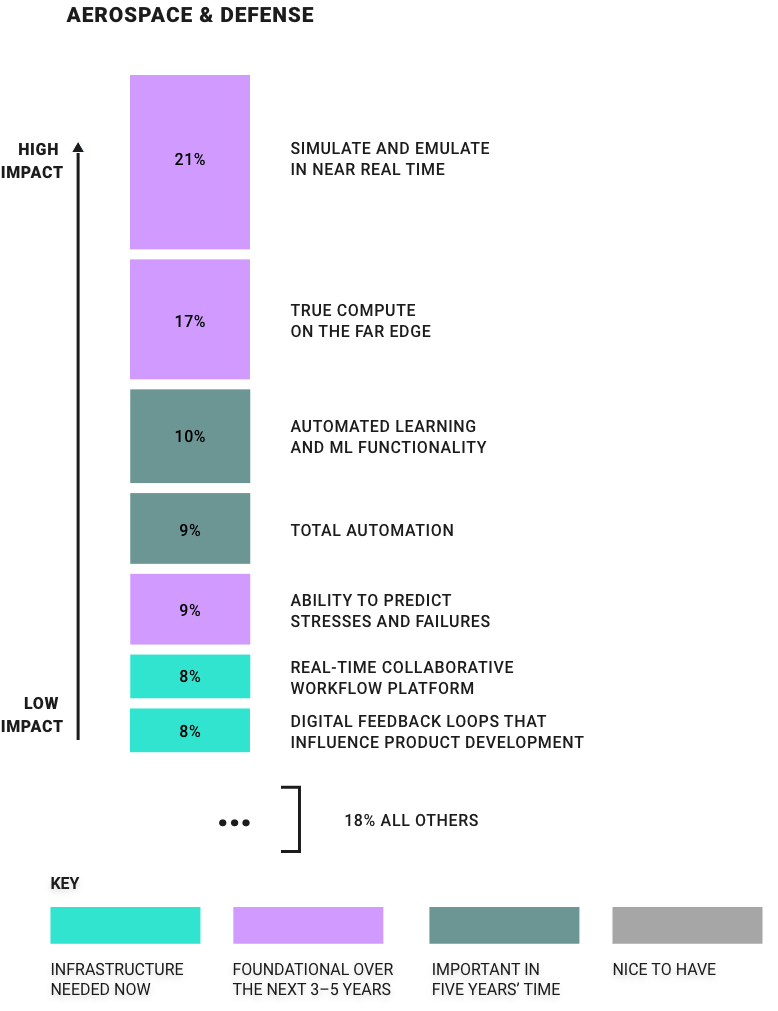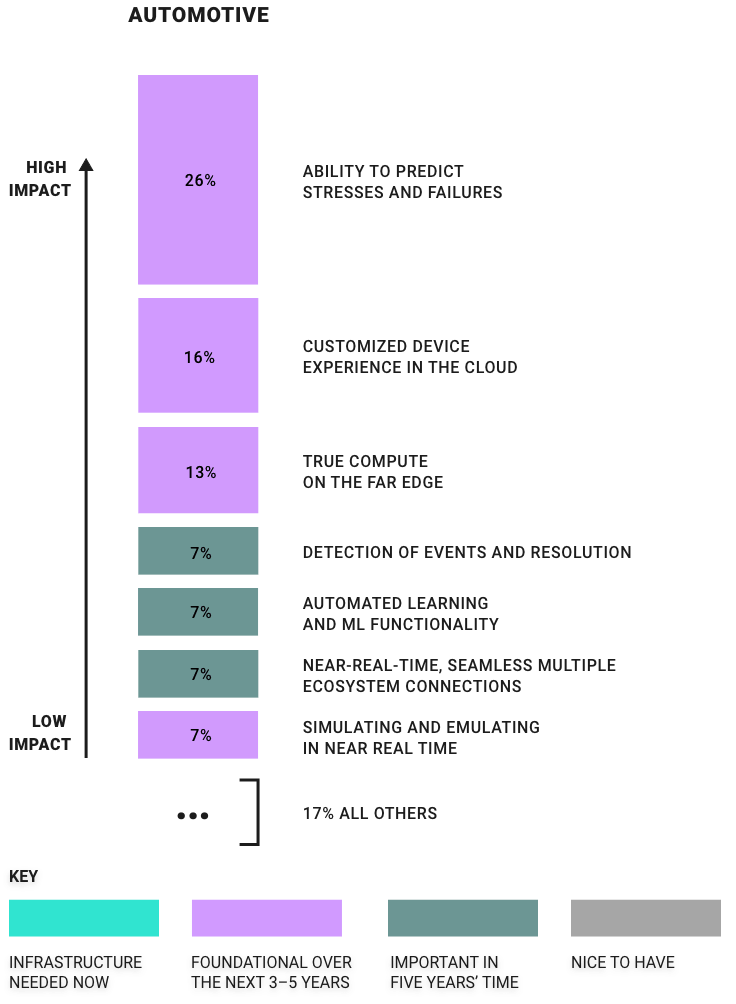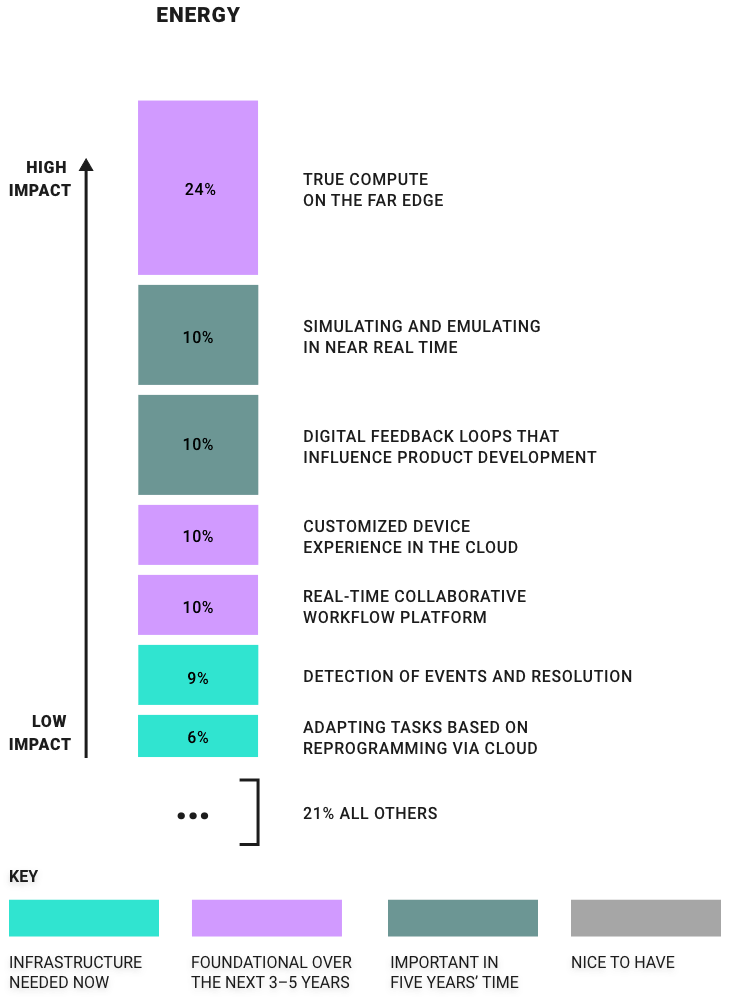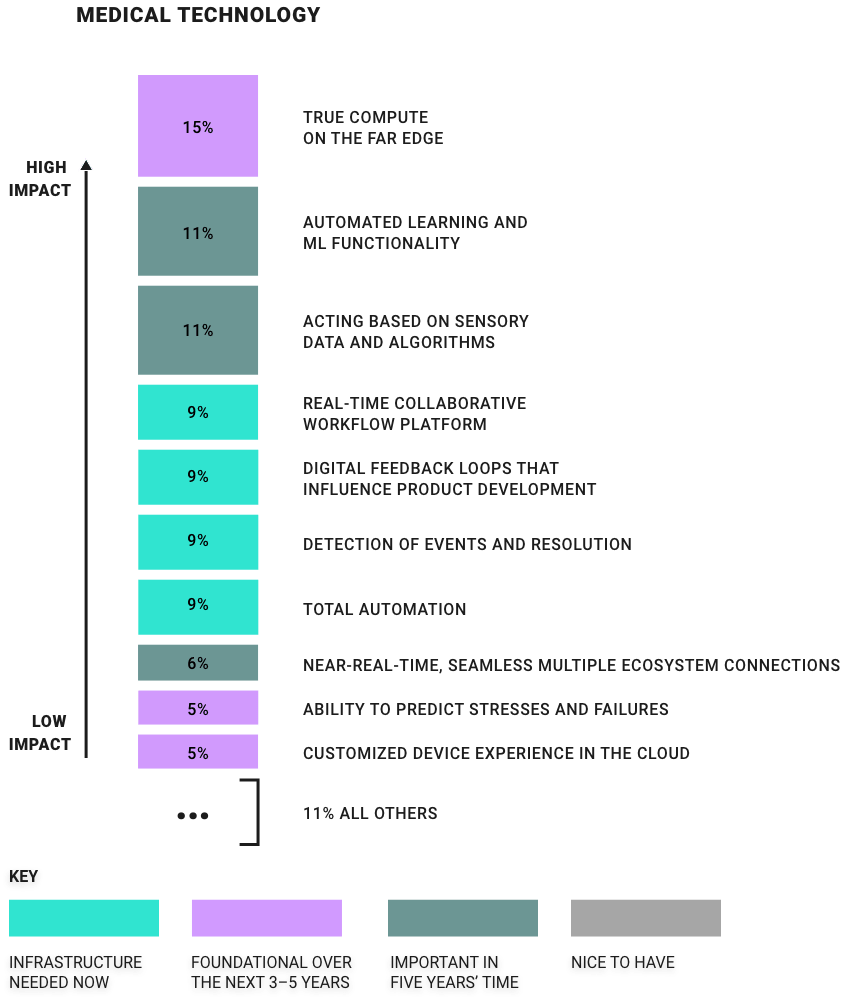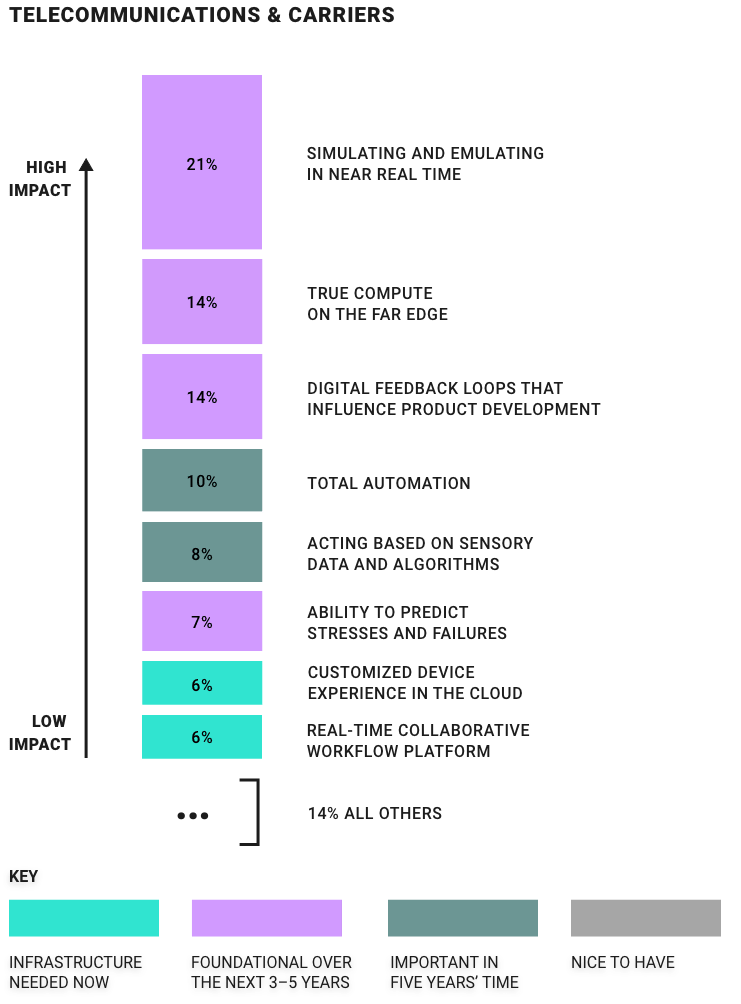 Source: Characteristics of an Intelligent Systems Future, Forbes, 2021
Explore Wind River Studio
Wind River® Studio is the first cloud-native platform for the development, deployment, operations, and servicing of mission-critical intelligent systems.
Explore Now
Three Facts About Intelligent Systems in the Telecommunications and Carrier Sector
Intelligent systems priorities do not seem to change in the next three to five years. The number-one priority is connecting existing business processes with new forms of sensors, and the second is the ability to predict system failures and take preemptive action against them.
29%
As many as 29% of these leaders see themselves as behind their peers on the idea that the intelligent edge and 5G are the future. Additionally, 28% believe that cybersecurity is critical and 25% believe that AL/ML are critical for success.
42%
When asked about the wider societal impacts of intelligent systems, 42% of telecommunications leaders say they will impact how we govern society, as real-time information and systems give quick feedback. Another 40% believe intelligent systems will inform our views about adaptive and efficient infrastructures.
Characteristics of Intelligent Systems Success in the Telecommunications Sector
Knowing when to invest in each characteristic requires a blueprint for building critical infrastructure, delivering core foundational needs, and much more.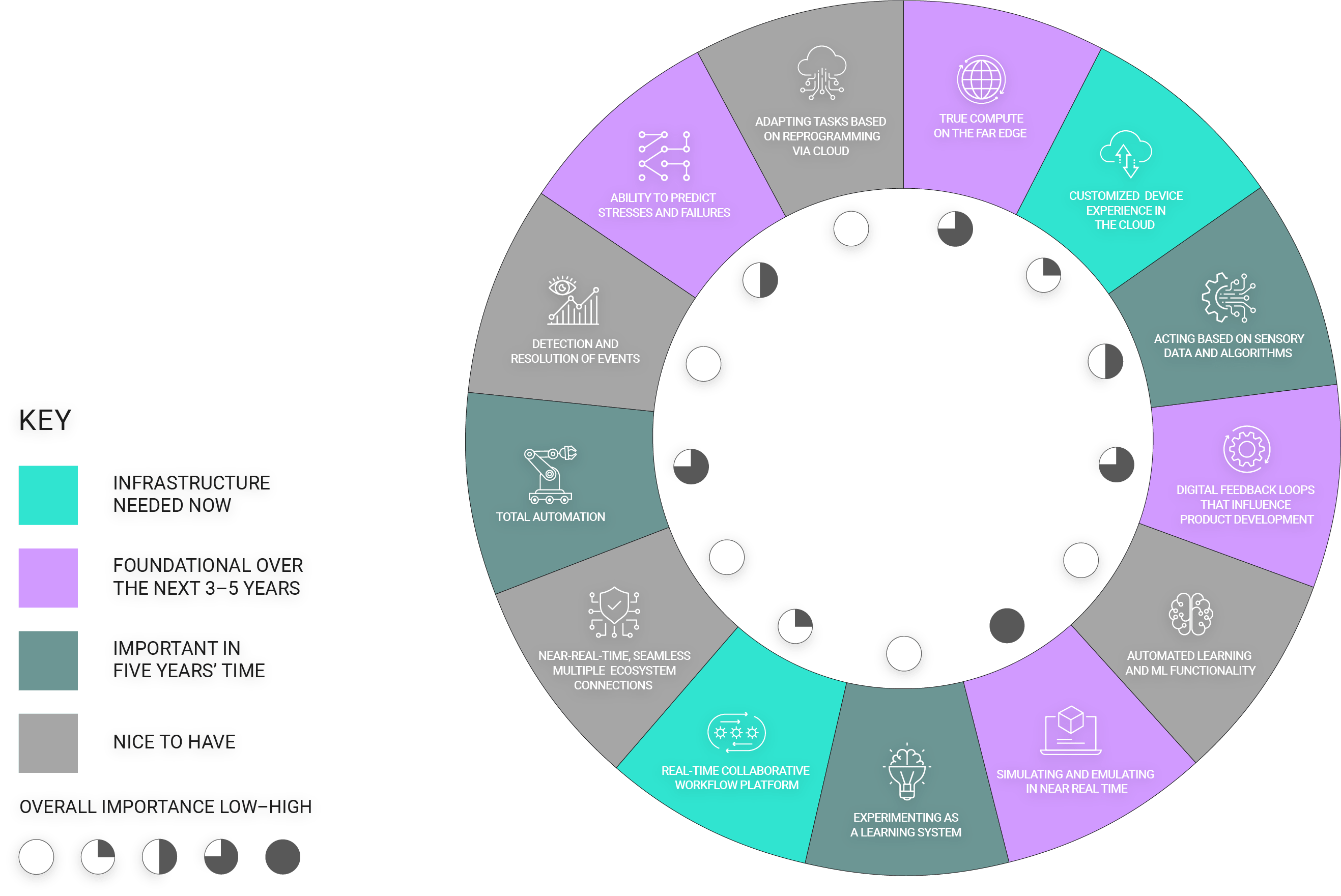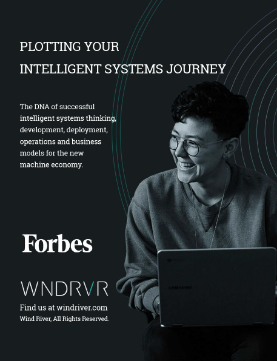 Plot Your Intelligent Systems Journey in the Telecommunications Sector
Download "Plotting Your intelligent Systems Journey," a free 30-page report developed in partnership by Wind River and Forbes.
Our research is based on more than 200 points of comparison across companies building and deploying intelligent systems.
This report shows:
How your peers are thinking about the barriers to and drivers for adoption of intelligent systems
What factors would accelerate the adoption of intelligent systems in your sector
The relative importance of all intelligent systems characteristics, to help you prioritize your investments
How your peers see the roles and importance of 5G, AI, ML, and cybersecurity in their decision-making
The key components for the mission-critical success of intelligent systems
What the future of embedded devices and solutions looks like in an intelligent systems world
Where digital feedback loops are crucial for success
What the key metrics for success are
Where your peers see extensive value for intelligent systems in addressing wider societal issues