Manage distributed networks at scale.
Scale from a handful of nodes to thousands in a geographically dispersed, distributed environment, through a single pane of glass with Wind River® Studio Conductor.
Wind River Studio Automated Operations Solutions
Operations Automation
Discover, deploy, and maintain infrastructure; create, audit, and configure environments. Studio enables automation of central controller deployment and sub-cloud additions.
Infrastructure Management
With multi-cloud support (public AWS, Azure, Google, Red Hat, VMware, Kubernetes, OpenStack), Studio Conductor is fully edge and distributed aware, with patch and upgrade orchestration. It includes OSS/BSS integration.
Zero-Touch Automation for Cloud Deployment and Management
With thousands of edge nodes, zero-touch provisioning and automation must be extended from underlying hardware bring-up to cloud software. Studio Conductor supports advanced automation that allows for rapid distributed deployment of edge clouds and sub-clouds.
Learn About Zero-Touch Provisioning
»
Single Unified View of Distributed Components
Studio Conductor displays managed components and objects of varied types across distributed locations. Managed components include hardware and the cloud platform running on the hardware, but also middleware and application components.
Edge Aware, Edge Enabled
With the ability to recognize the difference between a single site and a fully distributed system, Studio Conductor can deploy and manage resources effectively across multiple clouds.
End-to-End Automation
Studio offers a single, extensible, end-to-end platform using plugins to support automation across a wide range of tools and platforms.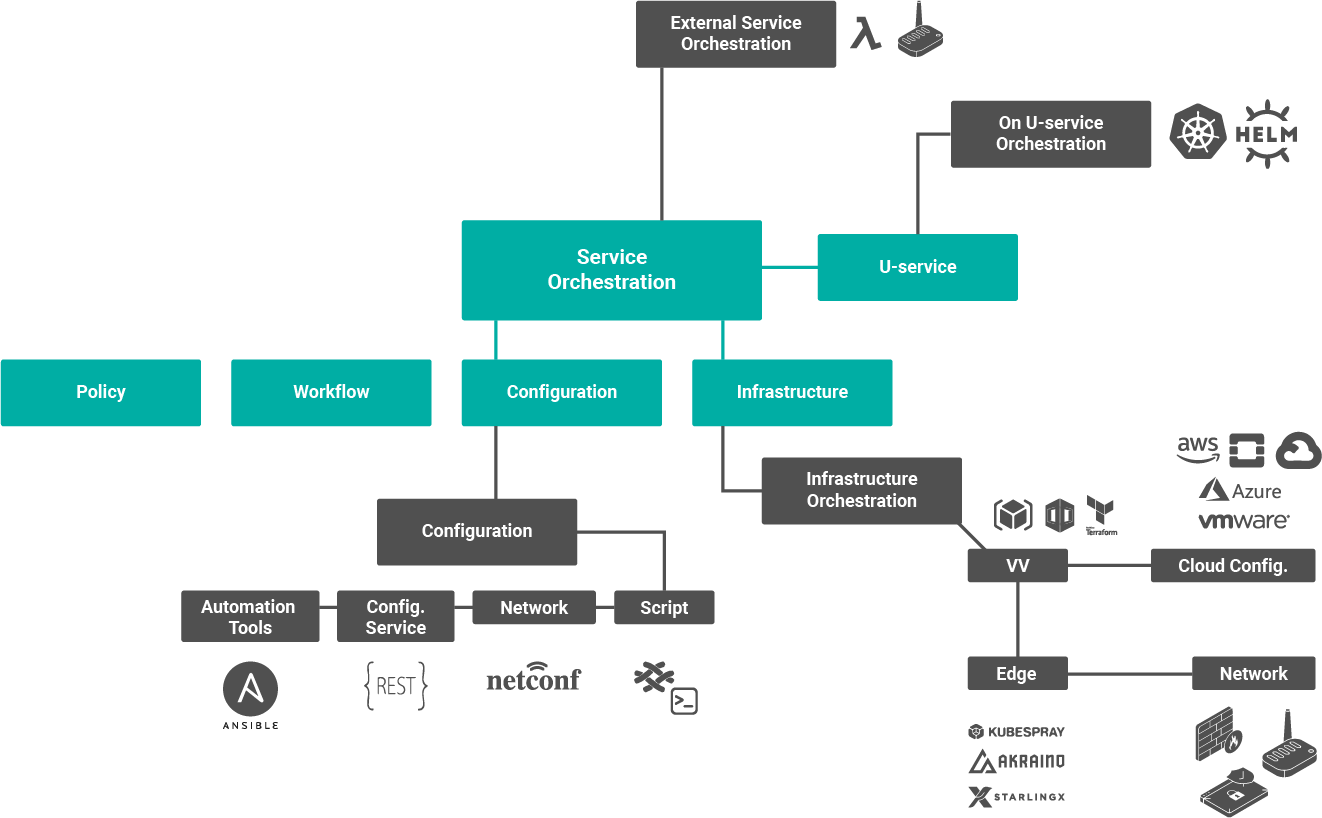 Wind River Studio Conductor end-to-end automation
WIND RIVER STUDIO CONDUCTOR: GALLERY OVERVIEW
See some of the features in Wind River Studio Gallery that Conductor uses to publish, manage, and deploy applications and services.
Watch Demo »
WIND RIVER STUDIO INFRASTRUCTURE MANAGEMENT
See how Conductor can provision new sites with just a few clicks
Watch Demo »
BULK DEPLOYMENT WITH WIND RIVER STUDIO
See how Conductor can deploy services across multiple clouds simultaneously.
Watch Demo »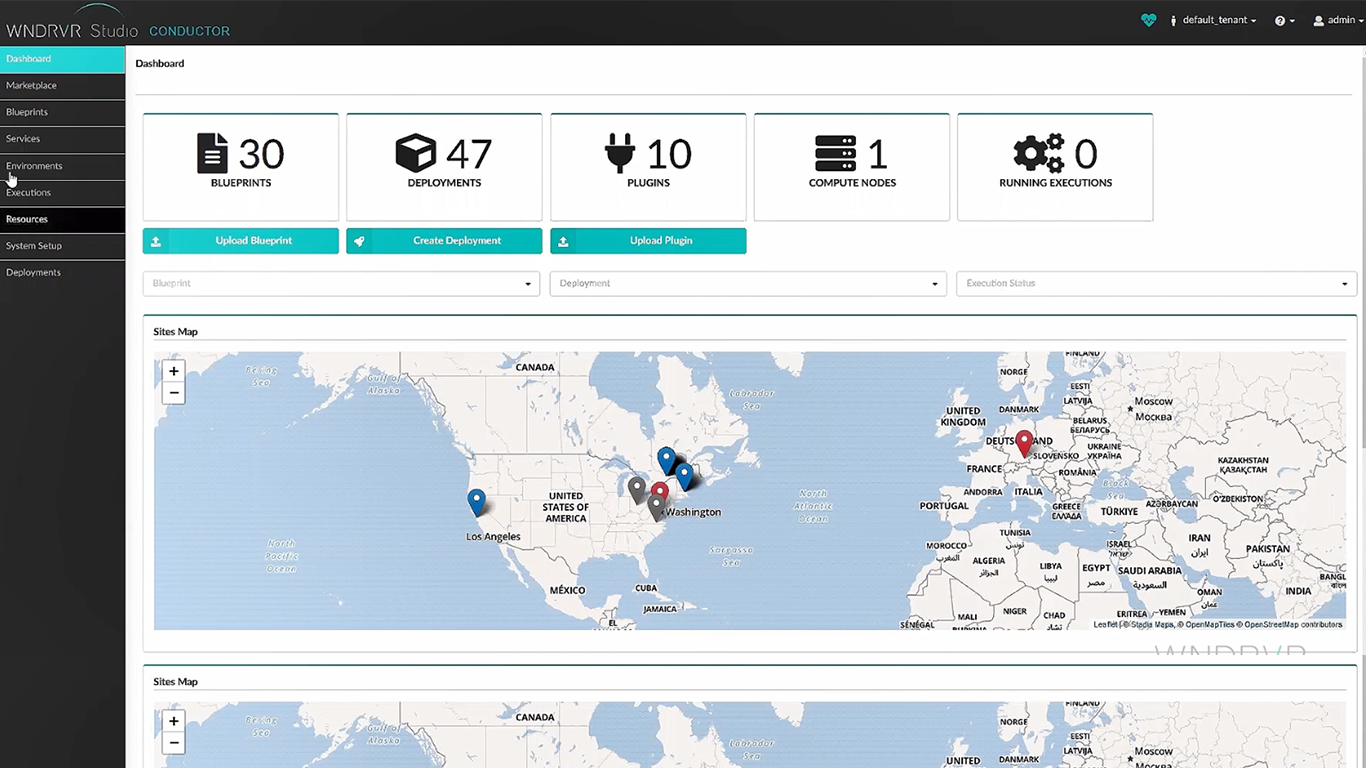 Reduce deployment and operational costs of deploying and updating
Conductor provides a graphical, single-pane-of-glass experience of the distributed network along with automated orchestration of machines, services, and applications running across the edge.
Streamline operations, prevent downtime
Monitoring within a single console simplifies operations and increases visibility into the network. Ability to audit and update automatically prevents downtime from issues such as expired certificates.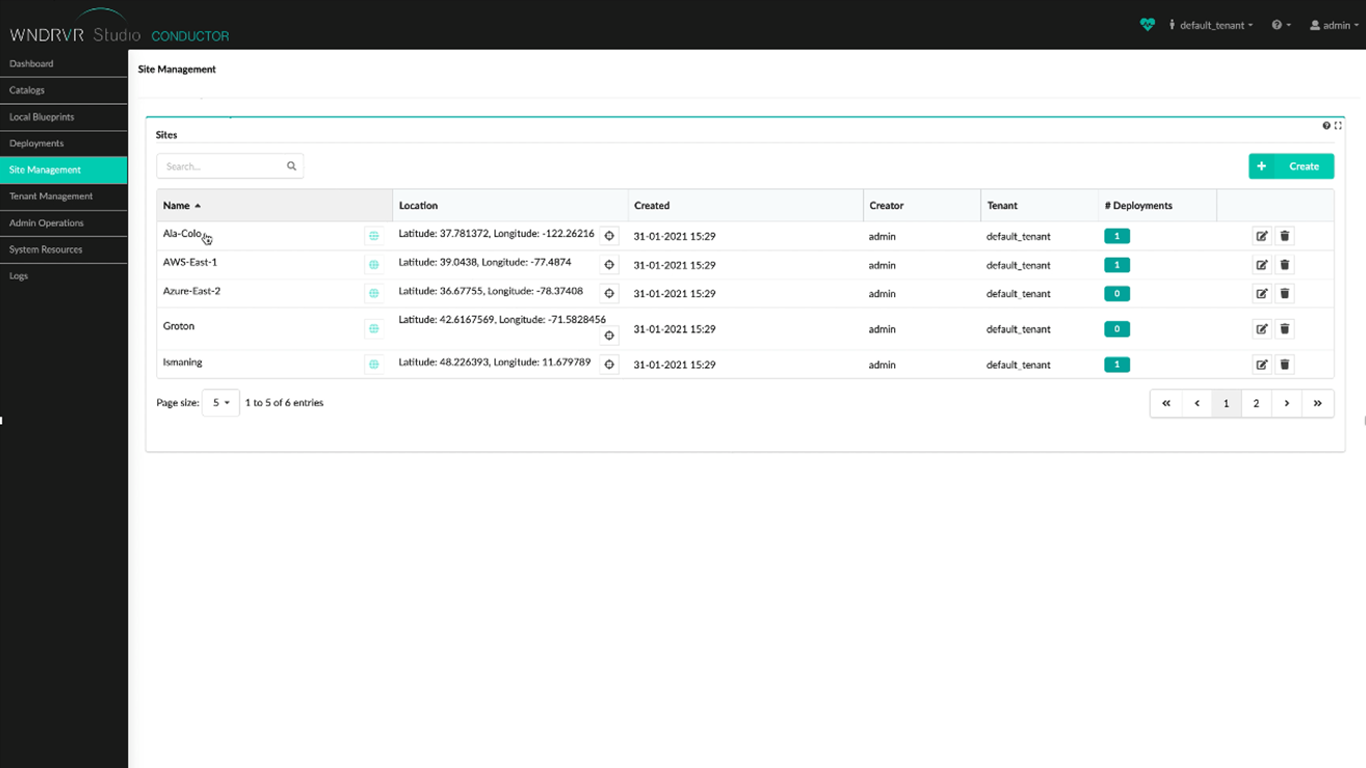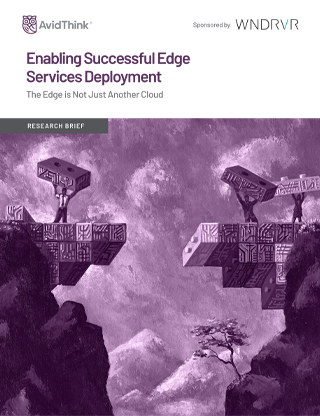 Enabling Successful Edge Services Deployment
To successfully leverage the edge, CSPs need to understand why and how it differs from today's centralized clouds. This research brief covers these differences in the context of new services and workloads at the edge, including vRAN/O-RAN.
Read More

»
Wind River Studio Automated Operations FAQs
Studio Conductor is being optimized for Studio Cloud Platform and the distributed edge. However, it is not dependent on or locked into Studio Cloud Platform. It runs on other cloud platforms, both public and private. It can also run on non-Wind River platforms such as Red Hat, VMware, OpenShift, and OpenStack.
Composer has a graphical user interface and helps a customer compose the blueprint modeling of an application.
Multi-tenancy is supported through role-based access control (RBAC). This feature is useful when deploying in a global environment within a solution on-premises. It enables multiple personas who need to interact with Studio Conductor (such as operations, maintenance, or deployment) all to access with different rights and restrictions.