Zero-touch provisioning is a critical feature for distributed cloud.
Zero-touch provisioning allows cloud operators and service providers to remotely install all software on every server without every server requiring personnel.
Wind River Studio Zero-Touch Provisioning Solutions
DMTF Redfish
Wind River® Studio Cloud Platform allows remote install of sub-clouds on a distributed cloud network. Install automatically across all nodes within a sub-cloud without user intervention.
Installation
Studio Cloud Platform automatically customizes the install image based on the requirements of the sub-cloud to install. For example: networking configuration, disk configuration, installation type, etc.
Bootstrap
Bootstrap runs and starts minimal configuration and services required to finalize cloud deployment.
Deployment Manager
The deployment manager provides a data-driven method for configuring the platform nodes of a Studio Cloud Platform installation. The data model minimizes configuration drift across sub-cloud deployments.
Operation
Once deployed, Studio Conductor offers zero-touch operation with the ability to automate the creation and configuration of environments, audits and updates, and rollout of new services.
Wind River Studio Operations Automation
Studio Conductor is used to create and configure environments across a highly scalable geo-distributed cloud, using multiple cloud controllers to manage sub-clouds and services.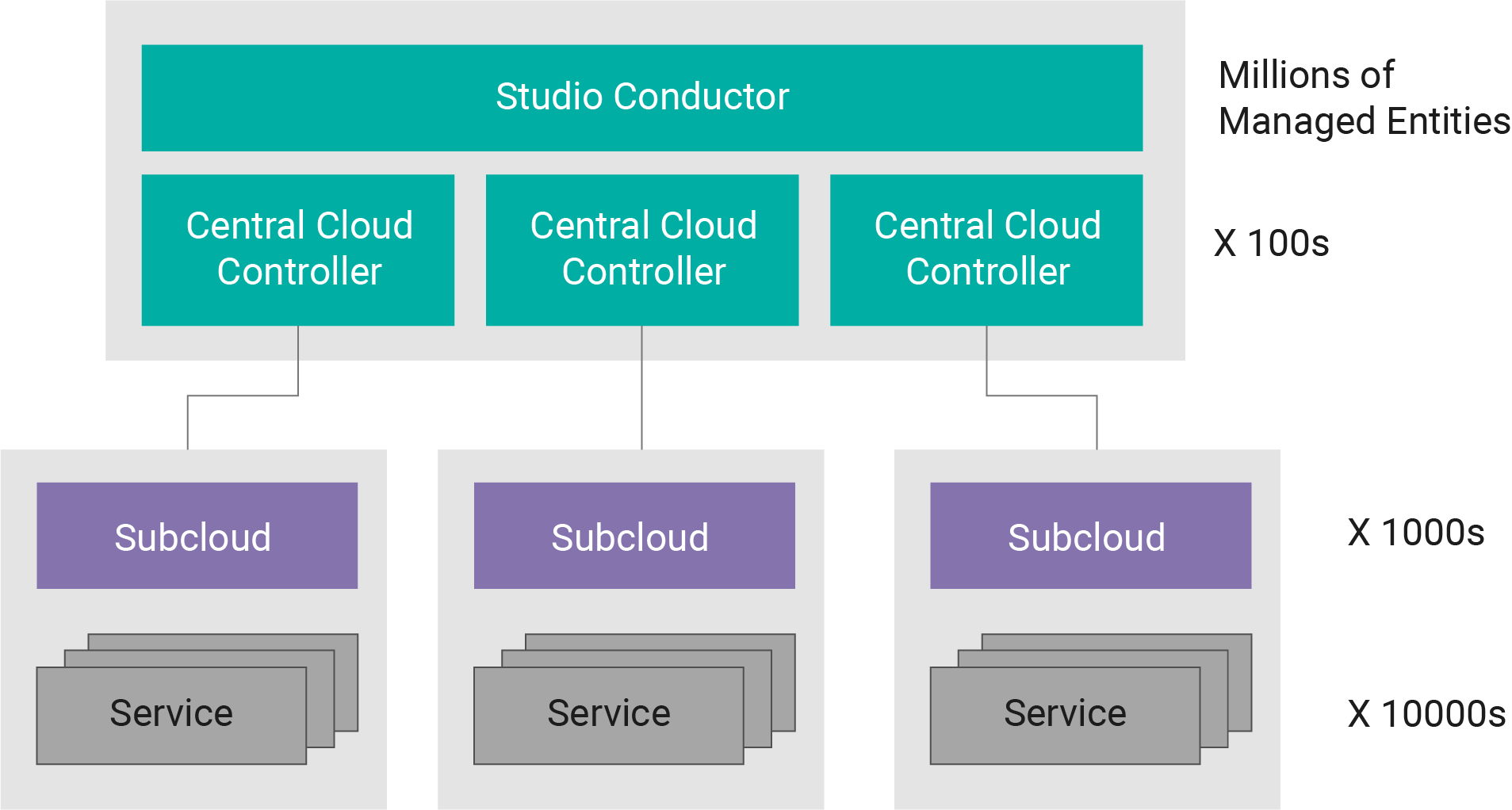 Conductor manages across millions of entities
WIND RIVER STUDIO INFRASTRUCTURE MANAGEMENT
See how Conductor can provision new sites with just a few clicks.
Watch Demo »
ZERO-TOUCH PROVISIONING A VDU SITE
In this detailed video we demonstrate how to automate and scale provisioning of a vDU edge cloud.
Watch Demo »

Deployment manager
The Kubernetes-native application provides a master configuration that can scale across multiple installations and ensure that the configurations of those systems are identical.
Zero-Touch Provisioning Ecosystem Partners
The Redfish standard is a suite of specifications that delivers an industry-standard protocol providing a RESTful interface for the management of servers, storage, networking, and converged infrastructure.
Learn More

»
Ansible is an open source software provisioning, configuration management, and application-deployment tool enabling infrastructure as code.
Learn More

»
StarlingX is an Open Infrastructure Foundation project providing a fully featured open source distributed cloud, ideal for supporting critical infrastructure applications and services at the network edge.
Learn More

»