Wind River Studio: Engineered for Open RAN Success
Open RAN could save up to 30% in total cost of operations (TCO) if built with the components that Wind River® Studio provides.
Studio has been proven in live deployments at scale. Its foundational components include a container-based distributed cloud platform and full-stack analytics, plus automation and orchestration.
Here is a sample of some of the unique and innovative features our customers rely on to keep down their TCO.
Key Differentiators: Innovation and TCO Savings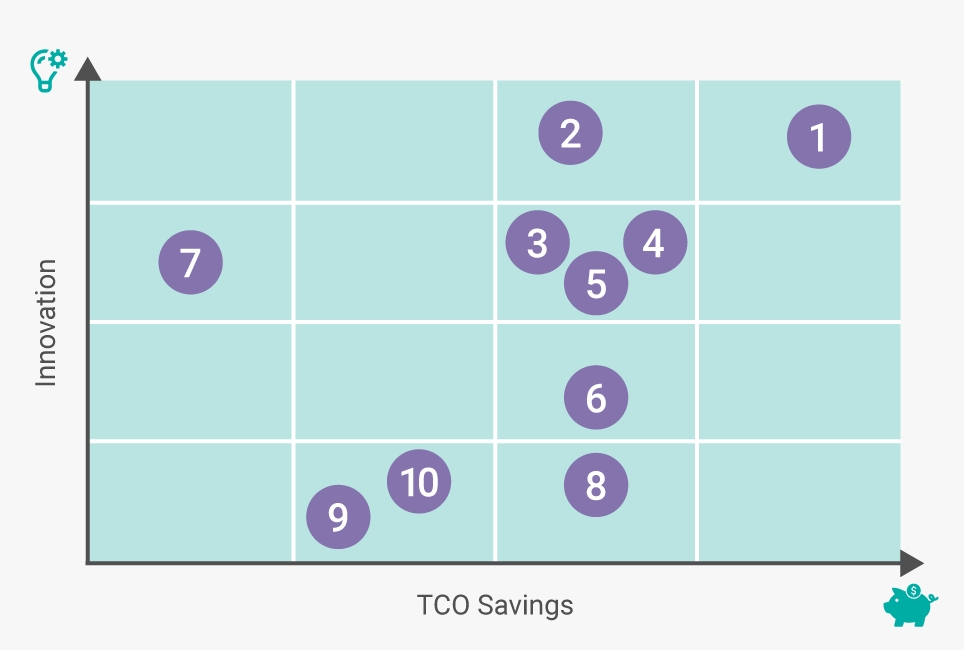 CPU utilization / hardware footprint
Infrastructure orchestration
Power consumption savings
Scalability with zero touch
Zero-touch deployment of distributed cloud
Distributed software patches and upgrades
Distributed cloud solution
Reliability / high availability
Ultra-low latency (out of the box)
PTP configurations (out of the box)