Wind River Customers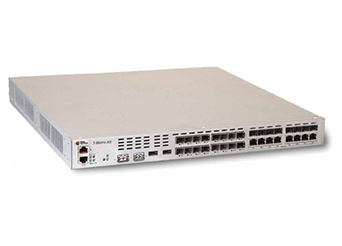 Telco Systems
"Wind River is more than just a supplier to us. Wind River is a partner, since a large part of our software solutions are based on Wind River Linux."
—David Moses, Vice President of R&D, Telco Systems
Wind River Linux Helps Telco Systems Diversify Its Products and Grow Its Market
Telco Systems supplies telecommunications and advanced networking equipment to leading telecom and data communication providers worldwide, including Nokia, IBM, BT, Tata, Alcatel-Lucent, and many others. Its Ethernet access solutions enable its customers to introduce new services and capture additional revenue by supporting mixed services across a carrier Ethernet network. In response to customer demand for Linux-based operating systems, the company developed a proprietary OS called BiNOS for its own line of routers, switches, and demarcation devices. When the time came for an upgrade, Telco chose Wind River® Linux as the basis for its next-generation OS, BiNOX.

Solutions used by Telco Systems
Wind River Linux
Featured Content
Customer Success Story
Website
The Flexibility to Adapt to Customer Demands
Powered by Wind River Linux, BiNOX is a carrier grade solution that allows real-time multitasking and enhanced user security. It also has online patch support and component-based development, which enable Telco clients to speed their products' development cycle and improve time-to-market. The Wind River Linux–based BiNOS and BiNOX solutions have made Telco Systems products more scalable and easier to deploy, manage, control, and improve based on customer demands and needs. Moreover, using Wind River has enabled the company to expand its market by building and offering software as well as hardware, providing high-performance RTOS solutions to third-party original equipment manufacturers and telecom customers.