Wind River Customers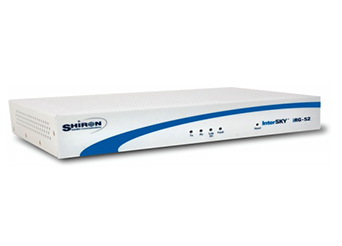 Shiron Satellite
"The Wind River team has shown us the difference between just developing products versus creating top-tier, industry-leading solutions."
—Eyal Elhayany, Vice President of Research and Development, Shiron Satellite Communications Project
Shiron Satellite Delivers Better Broadband at a Lower Cost with Wind River
The world is amazingly well connected these days. And one of the companies doing the connecting is Israel's Shiron Satellite Communications. Shiron's InterSKY system brings high-quality, low-cost Internet access, interactive multimedia, and a wide range of Internet protocol (IP) broadband applications to even the most remote locations. Shiron originally developed InterSKY using a Windows®-based operating system running on a PC. When that operating system failed to provide the necessary results, the company decided to move to a real-time operating system (RTOS). After investigating several alternatives, VxWorks® emerged as the clear winner.

Solutions used by Shiron Satellite
VxWorks
Featured Content
Customer Success Story
Smaller Products, Faster Time-to-Market
Today, all of Shiron's solutions are built on Wind River® Platform for Consumer Devices, VxWorks Edition. And Wind River Workbench, based on the Eclipse framework, has helped the development team standardize on a common toolset and achieve a faster time-to-market. With Wind River, Shiron gets real-time performance and can develop smaller, more stable products well suited to the growing broadband satellite market. Not only has Shiron been able to shrink the footprint and weight of its products in space, but also to shrink its budgets: the company says that VxWorks has helped lower its product costs by 50%.