Customer Success Story
The Objective
Parkeon is a global leader in urban mobility technology developing a next-generation parking terminal. The company wanted to move the main intelligence out of the pay station and into the cloud, then turn a simple parking meter into a useful, on-street, IoT-networked kiosk. It wanted to connect and integrate the new terminals with the company's back-office business systems.
"
"When we started to think about the architecture we need to create the open platform we envision, we knew we needed a much more robust connectivity solution than we could build ourselves."
—Marc Boulanger, Parkeon's StreetSmart Program Director
"
How Wind River Helped
In order to create the open platform they envisioned, Parkeon knew it needed a much stronger and more robust connectivity solution than its engineers could build themselves. Parkeon turned to Wind River® Professional Services to help it deliver an end-to-end solution to accelerate its time-to-market and reduce risk.
The Results
By partnering with Wind River, Parkeon was able to deliver a solution in less time, at a lower cost and with less project risk than developing in-house. Along with spending less money, Parkeon was also able to save six months to a year in time-to-market.

Resources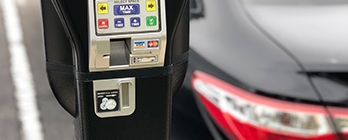 Case Study PDF
Parkeon Selects Wind River Professional Services to Integrate Intelligent Street Kiosks
Read More