Customer Success Story
The Objective
To continue to increase customer satisfaction and stay on the automotive cutting edge, Ford is implementing over-the-air (OTA) update technology in its next-generation cars. OTA updates allow automakers to rapidly deploy secure, cost-efficient updates and new features to connected vehicles, eliminating the cost and inconvenience of software recalls.
"
"The ability to continuously and remotely update, resolve issues, and introduce new features for improved customer satisfaction will be more critical than ever. By delivering new innovations to companies like Ford, we're helping to improve efficiencies and experiences for carmakers and their customers."
—Marques McCammon, VP of Automotive, Wind River
"
How Wind River Helped
Ford chose Wind River® Edge Sync technology, including differential updates that allow the ability to minimize data update size, transmission time, and memory usage for updating vehicle software over the air. Edge Sync is an intelligent OTA update and software lifecycle management solution that enables auto manufacturers to remotely maintain the integrity of embedded systems, apply feature and performance enhancements, and collect and report critical data across the lifecycle of the vehicle.
The Results
With Edge Sync, carmakers can maximize the role of software innovation in both driver experience and vehicle safety, gaining a powerful tool for creating new concepts of what a car can be. And as carmakers' portfolios of connected vehicles evolve, the Wind River portfolio of OTA and lifecycle management technologies will keep pace.
Resources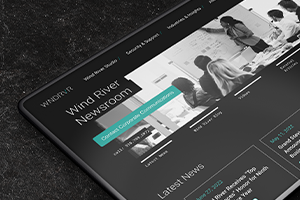 Press Release
Ford Selects Wind River Over-the-Air Update Technology
Learn more