Fully integrated, edge enabled.
With Wind River® Studio Conductor, you can model applications and services and automate their entire lifecycle, including deployment on any cloud or data center environment.
Wind River Studio Orchestration Solutions
Deployment of Complex Services Across Multiple Clouds
Compose complex services from smaller building blocks. Use service composition to create a model of the service to deploy across multiple clouds. This could include a multi-cloud back end/front end service, service chain, etc.
Application Deployment and Orchestration
Studio is a fully edge-aware, distributed cloud system, with patch and upgrade orchestration as well as full NFVO/VNFM application orchestration; multi-cloud and edge service composition and application chaining; and TOSCA model development and service composition tooling.
Model-Driven Management
Studio Conductor maintains a Tosca-based model of the system under management and enables the creation and operation of workflows that operate on the model, allowing sophisticated management that is not possible with non–model-driven systems.
Distributed Cloud Awareness
Studio Conductor supports advanced automation that allows for rapid distributed deployment of edge applications. Deploy services and initiate workflows on services across groups of distributed edge cloud as a single, automated operation.
Learn About Far Edge Cloud »
Multi-cloud Orchestration
Studio Conductor orchestrates other cloud platforms through plugins from popular third-party platforms including OpenStack, Kubernetes, AWS, Azure, Google Cloud, and VMware. Studio Conductor can be further extended by coding plugins for other cloud platforms.
Single, Unified View of Distributed Components
Studio Conductor displays managed components and objects of varied types across distributed locations. Managed components include hardware and the cloud platform running on the hardware, but also middleware and application components.
Wind River Studio Infrastructure Orchestration
Studio offers a single, extensible, end-to-end automation platform for managing public and private Wind River distributed clouds, as well as clouds provided by competitors.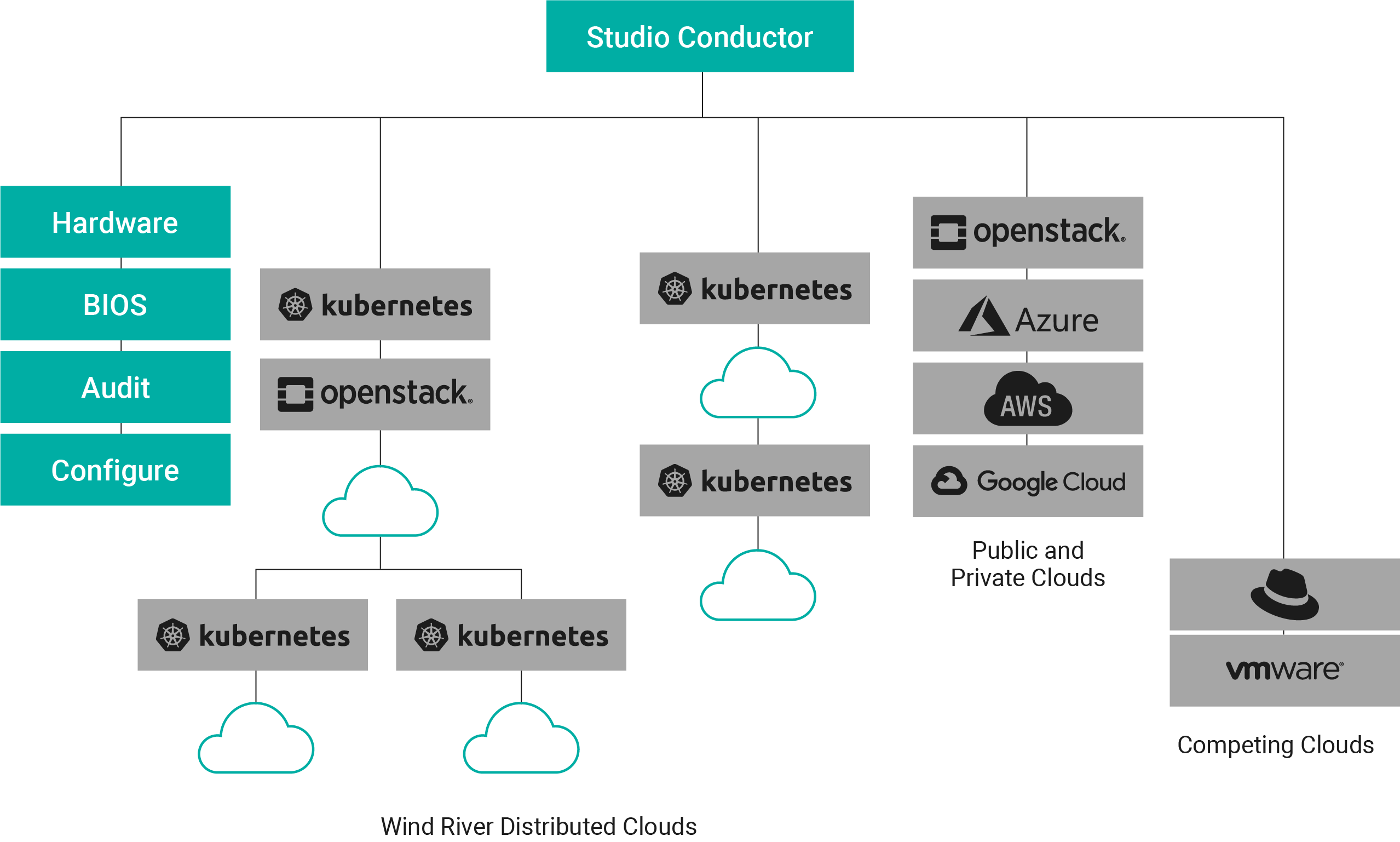 A single end-to-end automation platform
Modular orchestration platform simplifies the automation of complex systems and cloud automation by abstracting applications and networks from the underlying infrastructure.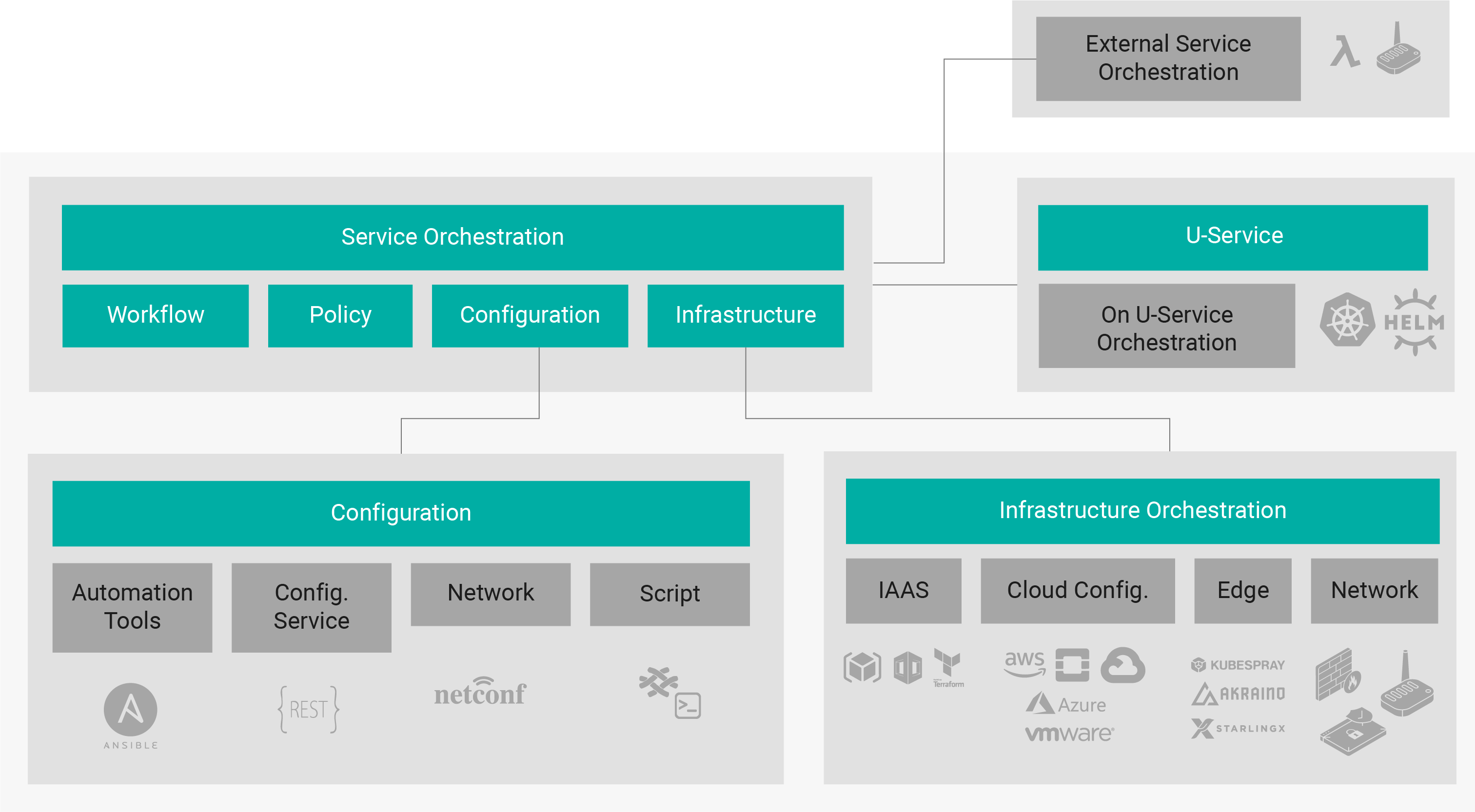 User-extensible plugin architecture
Studio provides highly scaled cloud management with distributed cloud aware automation and orchestration. Central cloud controllers can manage thousands of sub-clouds and tens of thousands of services.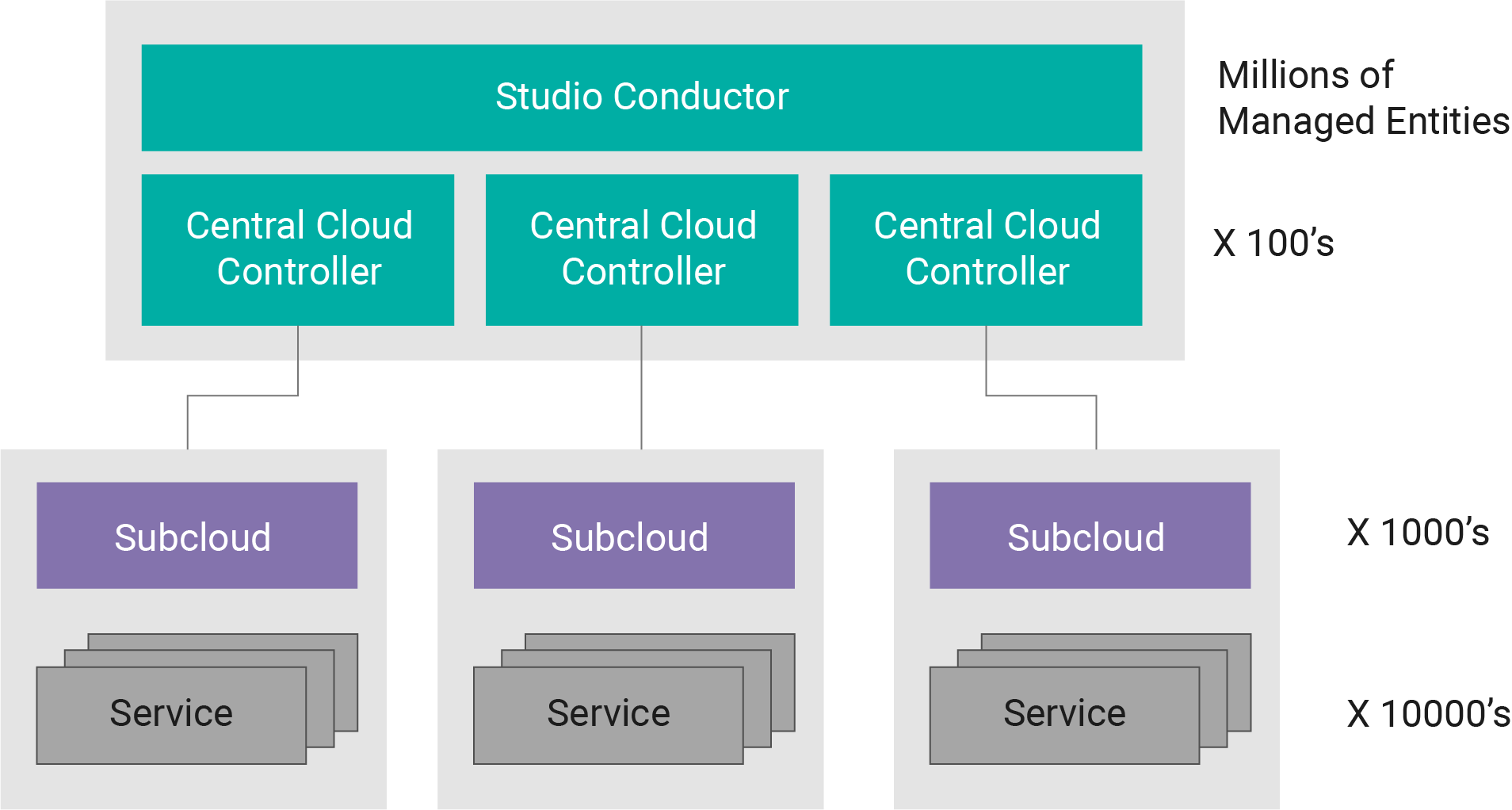 Highly scaled cloud management
WIND RIVER STUDIO CONDUCTOR: GALLERY OVERVIEW
See some of the features in Wind River Studio Gallery that Conductor uses to publish, manage, and deploy applications and services.
Watch Demo »
END-TO-END ORCHESTRATION
Watch how Conductor enables you to deploy complex, multi-cloud services in a single operation.
Watch Demo »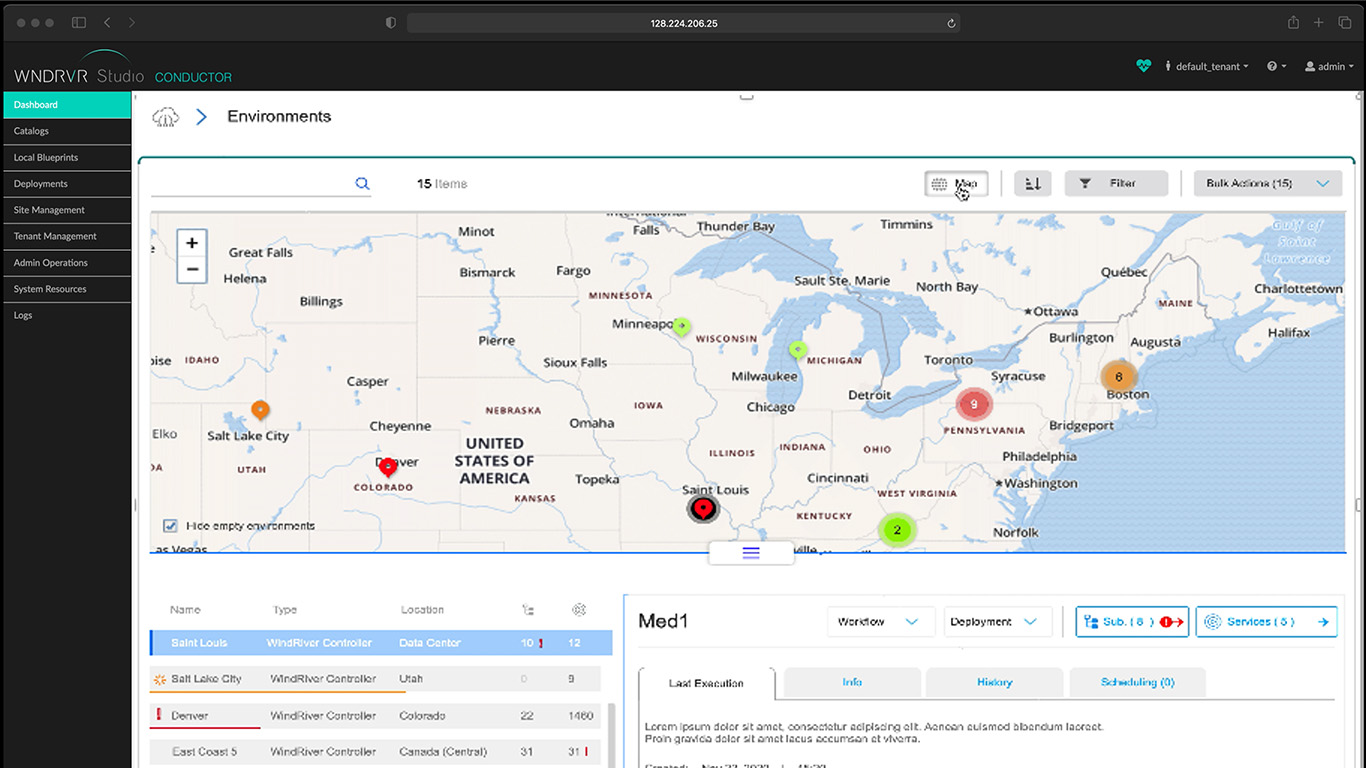 Purpose built for edge scale
Studio's orchestration and cloud automation solution enables organizations to connect their headquarters to multiple branches at various locations, deploying and managing complete lifecycles of software-defined networking (SDN) solutions, CPEs, and other multi-access edge devices.
Intent-driven application management
Manage by defining the targeted end state. The service model determines the activities to achieve application management at scale, relieving the operational burden of automating per node.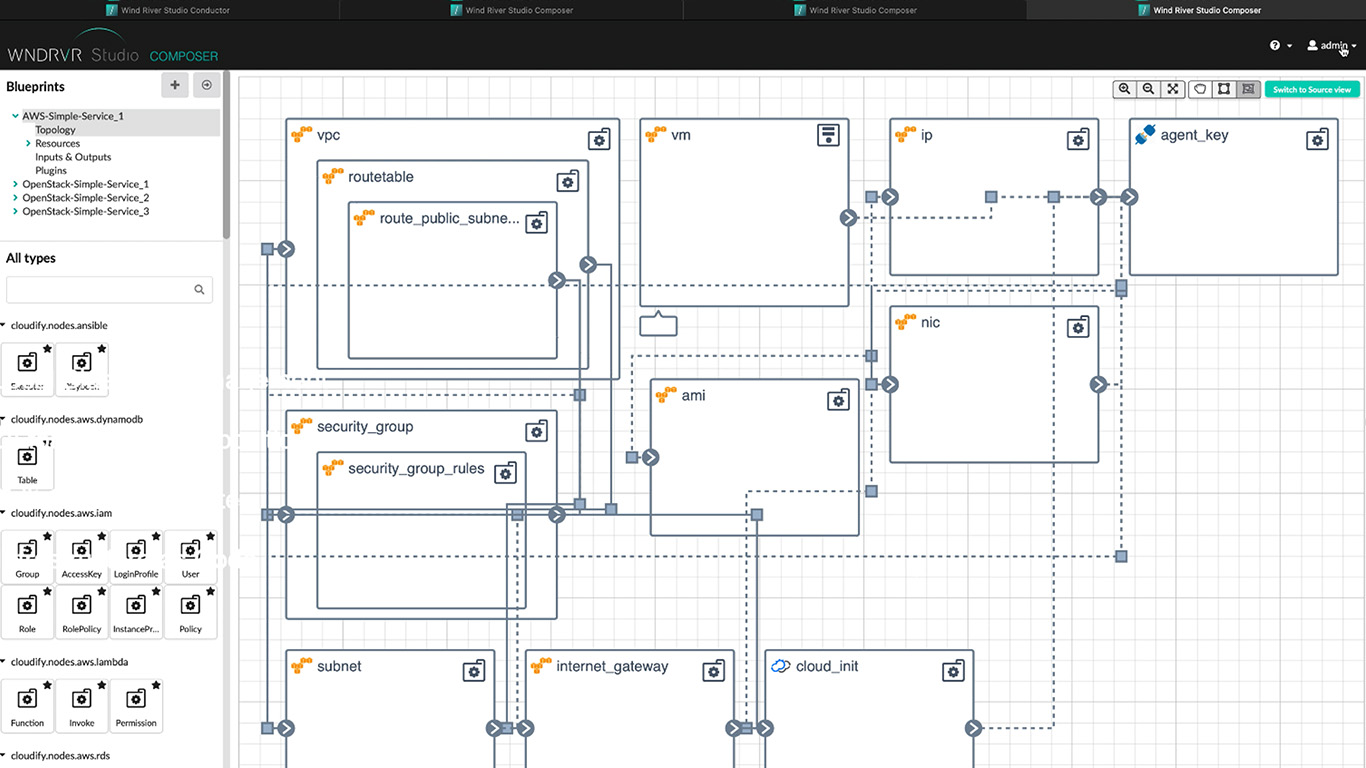 <!- End Modal for images -->
Wind River Studio Orchestration FAQs
Multi-tenancy is supported through role-based access control (RBAC). This feature is useful when deploying in a global environment within a solution on-premises. It enables multiple personas who need to interact with Studio Conductor (such as operations, maintenance, or deployment) all to access with different rights and restrictions.  
Studio Conductor can adapt and integrate with existing orchestration solutions. The plugin architecture allows it to accommodate new and old technologies, so it can easily be extended to accommodate evolving requirements.