Build secure and safety-certified products for critical infrastructure.
Wind River® Studio comes with operating environment platforms that have been deployed in a wide range of applications requiring stringent safety certifications. By using these assets, teams can reduce risk, accelerate development, and ensure project success.
VxWorks Cert Edition
Available with DO-178C DAL A, IEC 61508 SIL 3, ISO 26262 ASIL D, and IEC 62304 Class C certification evidence for the avionics, industrial, automotive, and medical industries.
VxWorks 653
Safe, secure, and reliable real-time platform that enables the development and deployment of avionics applications in line with the ARINC 653 standard. The platform also comes with DO 178C DAL A certification evidence.
Wind River Helix Virtualization Platform
A true type 1 hypervisor with ARINC 653 and Future Airborne Capability Environment (FACE™) conformance and support for multi-core guests (Linux, VxWorks®, or others). The platform comes with DO-178C DAL A certification evidence.
Safety and Certification Services
Global and regionally-based expert engineering resources with market-specific safety and certification experience in avionics, automotive, medical, robotics, and transportation.
Certification Evidence
Certification evidence for avionics, industrial, and automotive designs with fully hyperlinked content for effective auditing and traceability analysis of certification data. Evidence for other safety standards and platforms can be generated using existing content.
BUILD AUTOMATION AT SCALE
As a cloud-native development environment, Studio makes building operating systems used for safety and certified systems more streamlined and efficient.
See how platform development teams can easily create RTOS images for any project from a browser-based environement
Start Demo »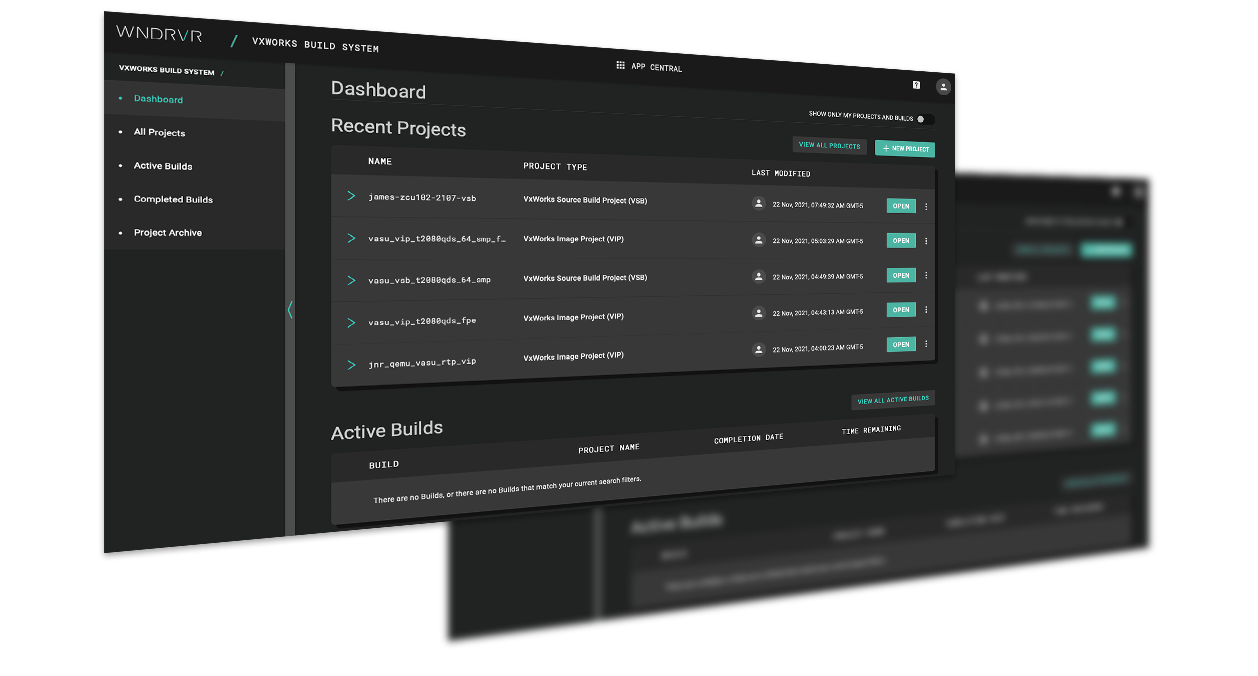 Safety Standards & Certifications Supported by Wind River Studio