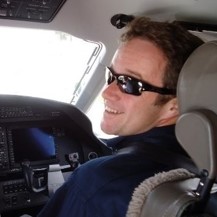 About your host
Join John McHale, editorial director for Military Embedded Systems, as he interviews industry leaders about their projects, challenges, and ambitions. McHale has covered the electronics industry for more than 20 years. During that time he has led and launched magazines, websites, shows, podcasts, and e-newsletters focused on the aerospace and defense sectors.
About the podcast
The Impact of Unmanned Systems tells the story of how unmanned systems have successfully transitioned from the military into the commercial world to solve current mobility and transportation challenges. Host John McHale interviews creative technologists, scientists, and innovators, covering real-life examples of how unmanned systems are front and center for both military and commercial companies.

Hosted by Wind River
For nearly four decades, Wind River software has been running the mission-critical systems for aircraft, space exploration, and military operations that demand the highest standards for certified safety, security, and reliability. The company's portfolio of software platforms is proven in more than 1,000 global projects by over 650 customers in more than 90 commercial and military aircraft and is driving greater affordability into aerospace and defense programs.
Explore our A&D Offerings

Get the newsletter
After each episode drops, we'll send you commentary transcripts, as well as links that help you take a closer look at the topics we discussed.
Sign Up