Listen to Daniel Theobald of Vecna Robotics
Where Do We See the Human–Robot Relationship in 2030?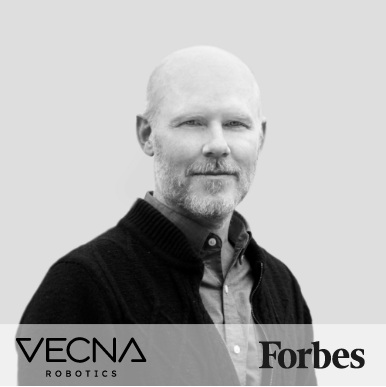 The mass adoption of industrial robots has yet to take place, but that is about to change. PwC estimates that by 2030, 70% of global GDP growth will come from the machine economy. Listen as Daniel Theobald, CEO and founder of Vecna Robotics, explains his work as a leader in advancing the use of robotics and AI to improve warehouse automation. The journey is complex, for both robots and humans.