Products

VxWorks 653
VxWorks 653 is an integrated modular avionics (IMA) platform enabling workload consolidation of safety-critical and less-critical applications sharing a common computer platform.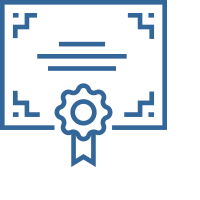 VxWorks Cert Edition
VxWorks Cert Edition is a platform for safety-critical applications that require DO-178C, IEC 61508, or ISO 26262 certification evidence in the avionics, transportation, industrial automation, and medical device industries.
Wind River VxWorks 653 Platform
Solving the Affordability Equation: Tighter Budgets + More Product Capability = Standards-Based Open Virtualization Platform
VxWorks 653 is a safe, secure, and reliable real-time operating system (RTOS) that delivers an open virtualization platform with robust time and space partitioning on the latest ARM®, Intel®, and PowerPC multi-core processor platforms. With technology proven by more than 360 customers over 600 safety programs in more than 100 civilian and military aircraft, VxWorks 653 is driving the transition to software-defined systems in aerospace and defense, bringing innovative technology that solves real business problems. It offers:
Trust

World leader in ARINC 653 real-time operating environments, with a proven track record of more than 220 customers across more than 440 programs in more than 80 civilian and military aircraft, including the Boeing 787 Dreamliner, the Airbus A400M, and the Northrop Grumman UH-60V Black Hawk avionics upgrade

Multilevel safety

High safety and security assurance with multi-core scheduler utilizing hardware virtualization assist

Commercial off-the-shelf (COTS) certification evidence

COTS certification artifacts that can accelerate the time required to accomplish certification while reducing schedule risk

Unmodified guest OS

Support for integration of both legacy applications and new applications to shared multi-core ARM, Intel, and Power architecture platforms; VxWorks and Wind River® Linux guest OSes supported out of the box
Robust partitioning

Support for a partitioned open architecture and robust partitioning that enables suppliers to modify an application that is part of an existing certified system, and only retest the scope of the components that have changed, dramatically reducing the recertification costs and total cost of ownership (TCO)

Independent build, link, and load (IBLL)

VxWorks 653 is designed around a multi-supplier, role-based supply chain per RTCA DO-297 that allows application suppliers to asynchronously develop, test, and deliver software applications independently

Maintenance and support

Full access to the Wind River worldwide support organization and a specialized team of Professional Services engineers with extensive experience in delivering design, integration, and optimization services
VxWorks Cert Edition
For nearly four decades, our software has been trusted to enable the highest levels of safety, security, and reliability in the world's most critical systems. VxWorks Cert Edition provides a certifiable RTOS system for regulated industries looking to develop and certify safe, secure, and reliable solutions, reducing risk, cost, and certification efforts.
VxWorks Cert Edition provides the following:
VxWorks Cert Edition binaries
VxWorks Cert Edition buildable source
Support for PowerPC and ARM architectures
VxWorks Simulator
Wind River Workbench development suite (toolchain and debugger)
Optional Wind River Certified Network Stack
Optional Wind River Simics
Optional certification evidence for: DO-178C DAL A, IEC 61508 SIL 3, IEC 62304, and ISO 26262 ASIL D