Wind River VxWorks 653 Selected for nEUROn Unmanned Combat Air Vehicle Demonstrator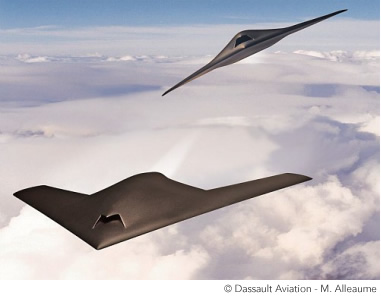 SAN JOSE, California — Embedded Systems Conference Silicon
Valley 2008 — Booth #1929 — April 15, 2008
— Wind River Systems, Inc.
(NASDAQ:WIND), the global leader in Device Software Optimization (DSO),
announced today that the nEUROn European Unmanned Combat Air Vehicle (UCAV)
demonstrator will be standardized on Wind River's VxWorks 653® operating system.
The computer core system complies with the ARINC 653-1 avionics standard and can
be supplied with complete RTCA DO-178B / EUROCAE ED-12B up to Level A
certification documentation.
The objective of the nEUROn project is not to perform military missions, but
to demonstrate maturity and effectiveness of technical and cooperation
solutions. This technology demonstrator will have the following goals:


Performing an Air to Ground mission, inserted in a Network Centric Warfare


Designing a stealth platform (Radar cross section and Infrared)


Weapon delivery from an internal bay with stringent tempo
constraint


The nEUROn UCAV demonstrator is being developed with the intention of
demonstrating a modular and reliable avionics system, using
commercial-off-the-shelf (COTS)-based modular on-board computers, and
high-productivity and high-quality critical real-time software.
The nEUROn technological demonstrator project is organized with a unique
Prime Contractor, Dassault Aviation, which is in charge of the main contract
implementation, and five European partners:


Alenia (Italy) which, among others, contributes with a new concept of an
internal weapon bay (Smart Weapon Bay), the bay doors and their mecanisms, as
well as by the design and development of the electrical power and distribution
system, the air data system and the ground and flight tests;


SAAB (Sweden), which is entrusted with the general design, the equipped
fuselage, the avionics, the fuel system and part of the flight testing;


Hellenic Aerospace Industry (HAI) is responsible for the rear fuselage, the
exhaust pipe and the test rig;


EADS (Spain) will bring its experience for the wings, the ground station,
and the data link integration;


RUAG (Switzerland) is responsible for the wind tunnel tests and the weapon
interface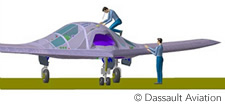 Andi Pabinger, Vice President of EMEA Sales for Wind River, reveals:
"We are seeing more unmanned systems developed internationally by disparate
teams to meet increasingly diverse mission requirements. This growing complexity
is driving the need for COTS components—including the software at the heart of
unmanned vehicles."
Pabinger continues: "European Systems integrators are choosing Wind River's
validated solutions, backed up by award-winning support to reduce risk and
certification costs. This allows them to concentrate on added functionality and
flexibility for world-class projects like the nEUROn. VxWorks 653 inherently
supports supplier separation per DO-297, enabling the asynchronous systems
integration of ARINC 653 platform providers and application software suppliers,
reducing certification complexity."
About Wind River
Wind River is the global leader in Device Software Optimization (DSO). Wind River enables companies to develop, run and manage device software faster, better, at lower cost and more reliably. Wind River platforms are pre-integrated, fully standardized, enterprise-wide development solutions. They reduce effort, cost and risk and optimize quality and reliability at all phases of the device software development process, from concept to deployed product.

Founded in 1981, Wind River is headquartered in Alameda, California, with operations worldwide. To learn more, visit Wind River at www.windriver.com.
The Wind River logo is a trademark of Wind River Systems, Inc., and Wind River is a registered trademark of Wind River Systems. Other marks used herein are the property of the respective owners.
Contact Information
Jessica Miller
Global Corporate Communications