Intelligent systems research
ENERGY AND UTILITIES
The right infrastructure and foundational investments for the energy industry's intelligent systems needs could shift the way the industry functions and delivers.

Intelligent systems success in the energy and utilities sector will drive a clean, affordable, reliable, and data-driven new reality. Our research found six specific characteristics of that success that will change the dynamics for design.
The Need to Act
In the energy sector, six of the 13 characteristics that will drive intelligent systems success need to be designed in place now, and the sequencing of these characteristics will matter. For six out of 10 energy companies, this is not yet happening. However, 41% of the sector's leaders believe that intelligent systems can positively transform how carefully and efficiently we use environmental resources and that we can become more adaptive.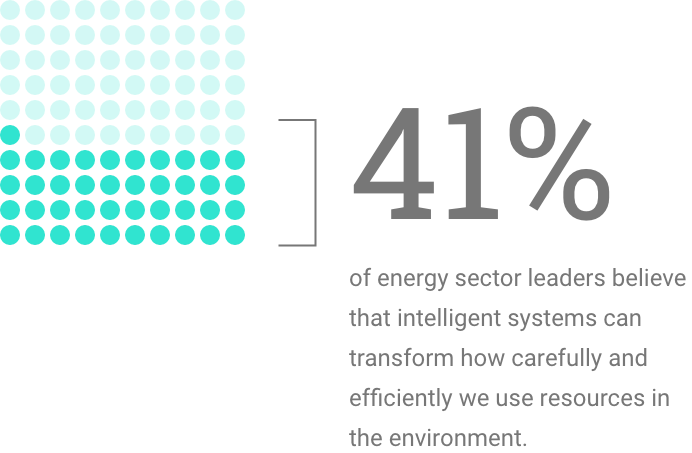 For many of the leaders in this sector (59%), the idea of intelligent systems is very appealing. But the chances of realizing any ROI now are limited to just 26% of them.

In the energy sector, 81% of leaders believe that embedded devices and applications will increasingly be used in innovative ways yet to be discovered.
They are shifting their vision of what intelligent systems can and will deliver. Current goals include the ability to predict system failures and resolutions, the capacity to seamlessly link all systems between supplier and end customer, and the ability to make business decisions autonomous. The ambition for five years from now includes a much more aggressive focus on data-centric decision-making on the far edge of the cloud.
16% of energy companies already see themselves as intelligent systems digital business companies. Still, one in three are generating low returns, and the leading perceived barrier for this sector is that they will remain in strategic discussions for the next three years. Beliefs about how to achieve the ambitious new vision are not consistent across the sector.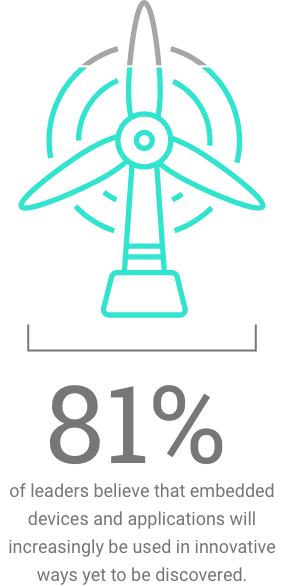 Intelligent systems success in the energy and utilities sector will drive a clean, affordable, reliable, and data-driven new reality.
81% of energy leaders say that over 50% of their embedded products and services will be designed for use on the far edge.
The ability to compute on that far edge is the most important characteristic of intelligent systems in the energy industry, according to the executives we interviewed – not the most necessary for success, but of foundational importance for the next three to five years. Other characteristics (such as being able to find and resolve stresses and failures, or being able to customize devices in the cloud) that are also foundational are not considered to deliver the same level of overall impact.

39% of these companies see themselves in a nascent intelligent systems state. This is higher than in any other sector measured. These nascent companies need to examine the profiles of the committed and successful to understand how they sequence their specific intelligent systems characteristics.
Of all the intelligent systems characteristics that will drive impact, 63% will need to be built within the next three years. The longer-term nice-to-haves will contribute less than 20% toward the success of intelligent systems in the energy sector.
Two of the top three intelligent systems characteristics for success will only be realized within the five-year horizon, according to energy sector executive leadership.
These two are the ability to simulate and emulate in near real time and the ability to connect data from digital feedback loops into the developmental process for new products and services — illustrating the core value of data for this sector.
Mission-critical capabilities are the number-one driver
of overall success for energy sector intelligent systems, according to 51% of leaders. They particularly singled out the need for protection against cyberattacks. This matters as much for those selling embedded products and services as for those using them.
What really matters to executives building intelligent systems?
While there are 13 key characteristics of intelligent systems, not all characteristics deliver the same positive impact. Your peers across all sectors told us the far edge is vital for success, especially when 65%+ rely on embedded devices for business success.

These stacks represent the magnitude of impact each intelligent systems characteristic has on such systems. The larger the block, the greater the impact. You can view this data for companies grouped by momentum and success, or by specific industry.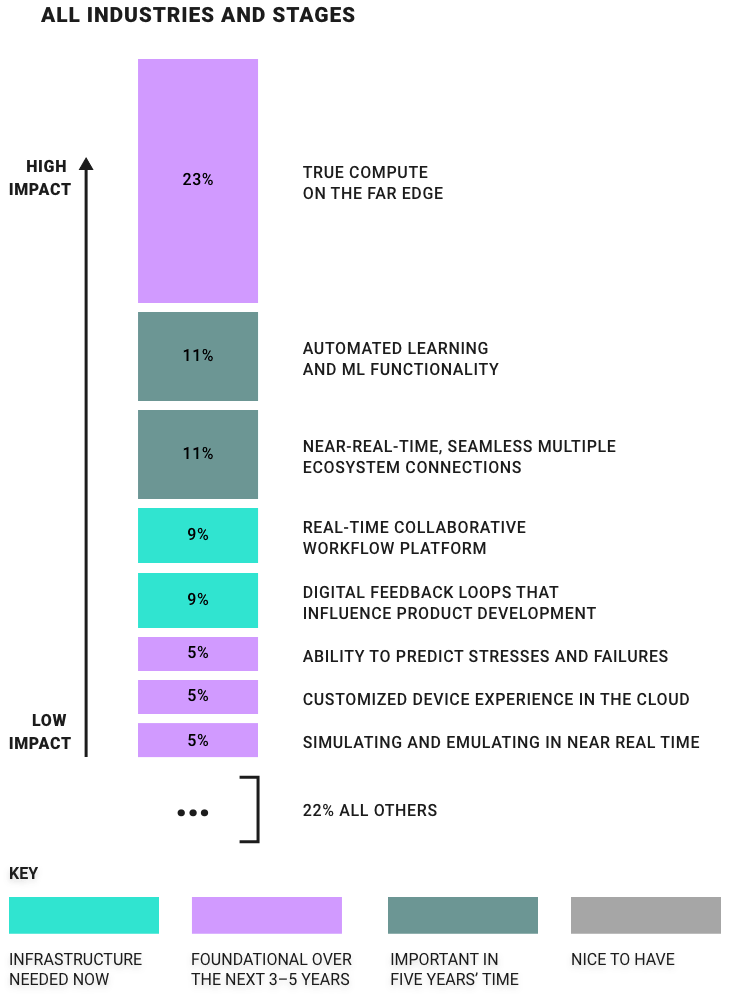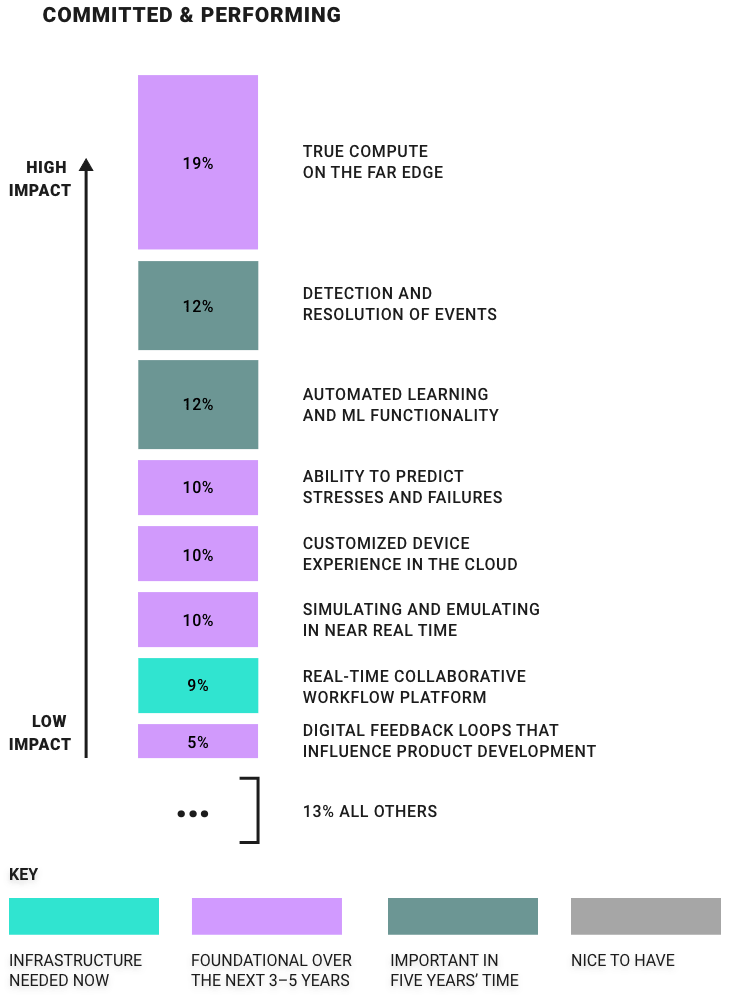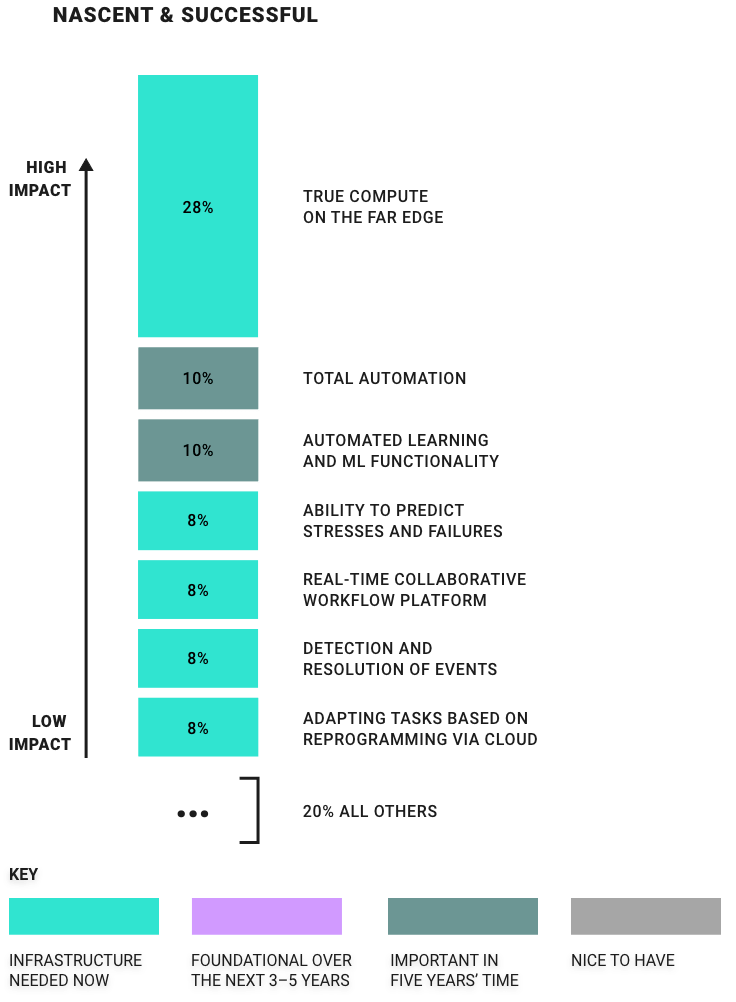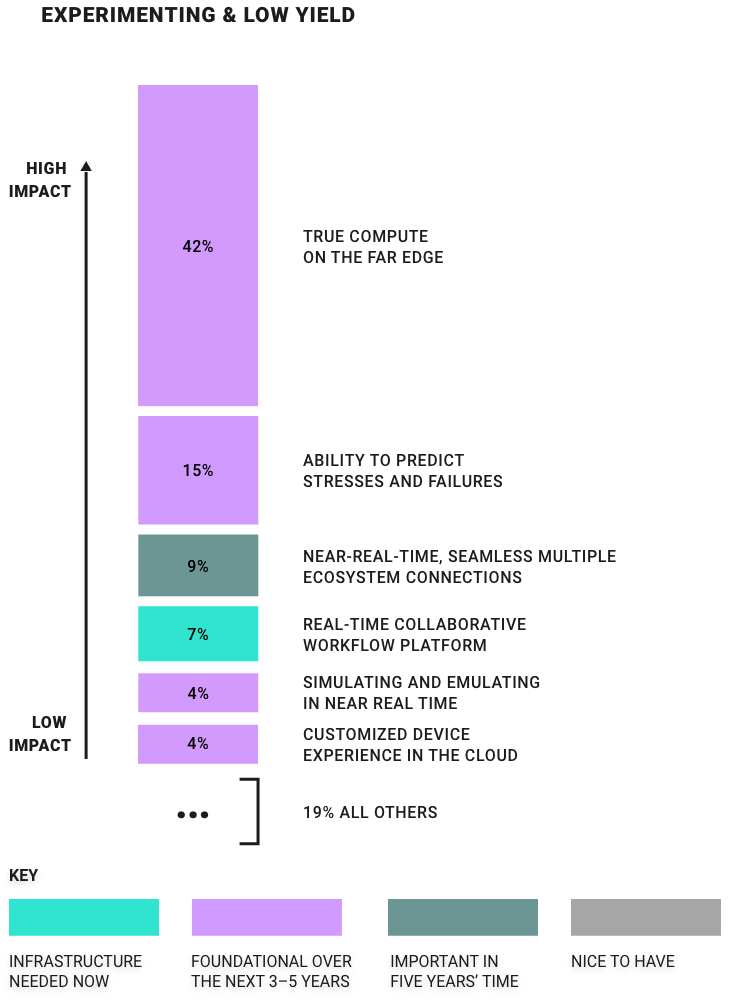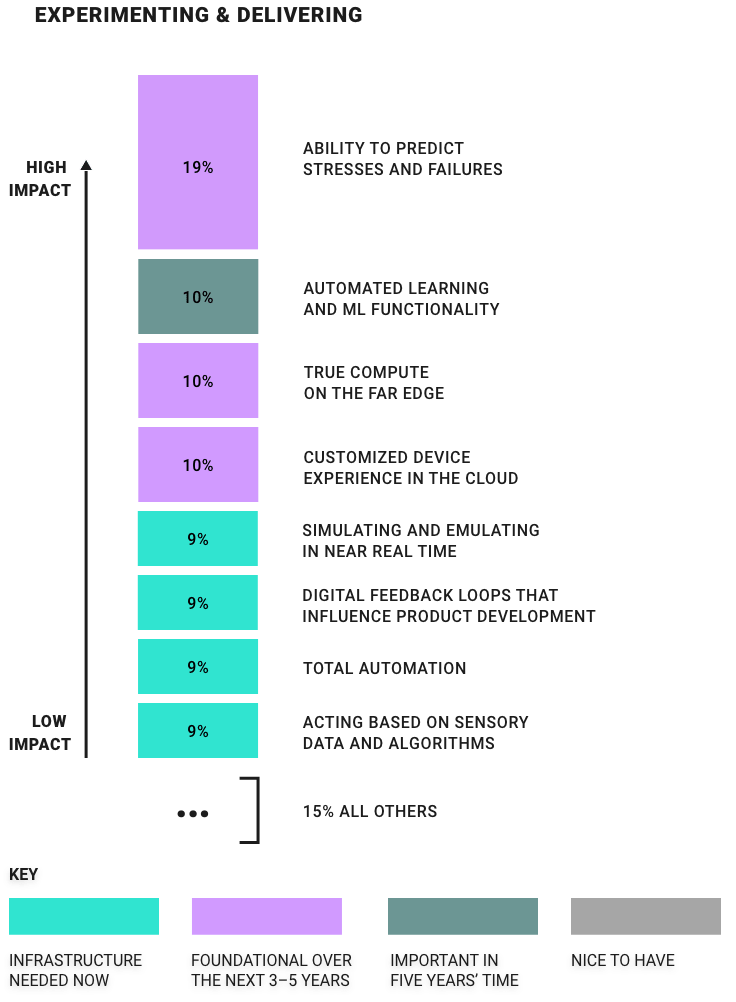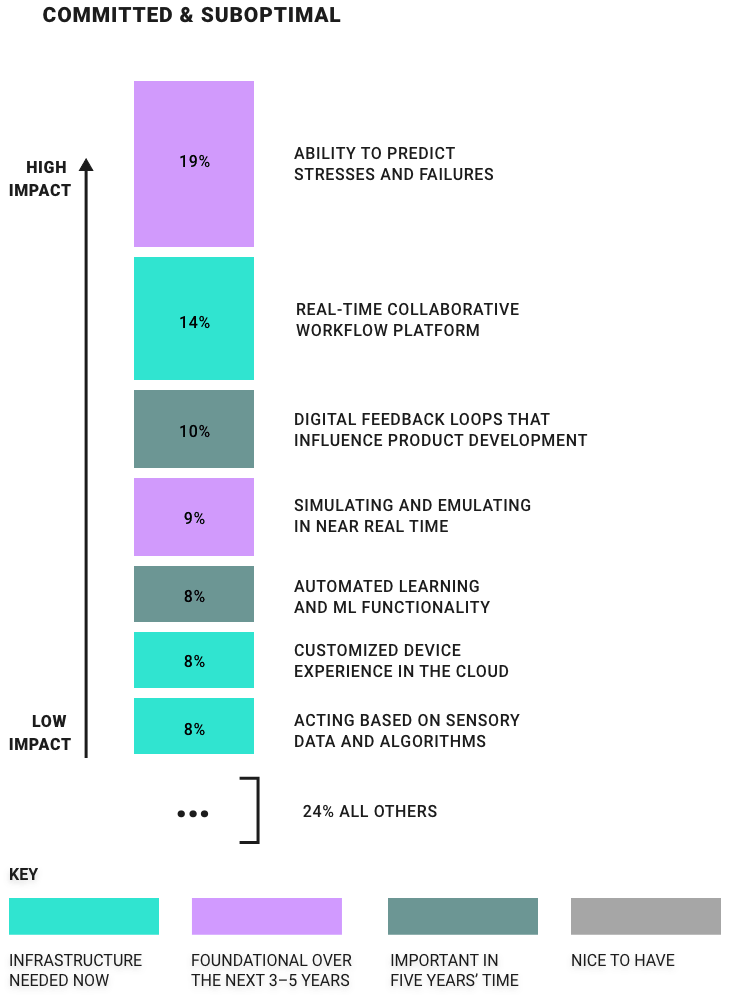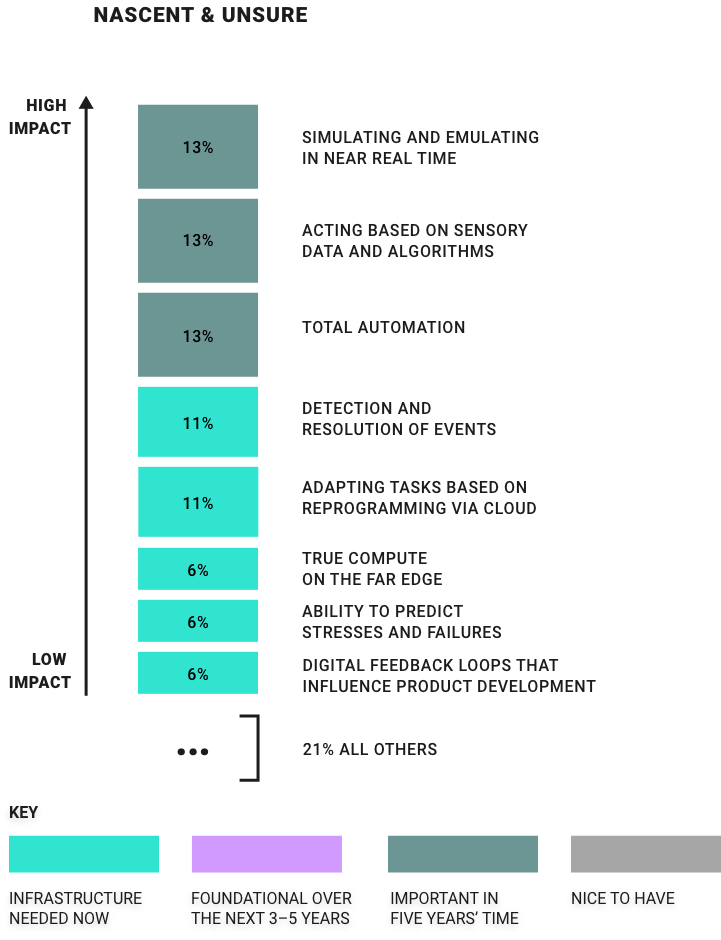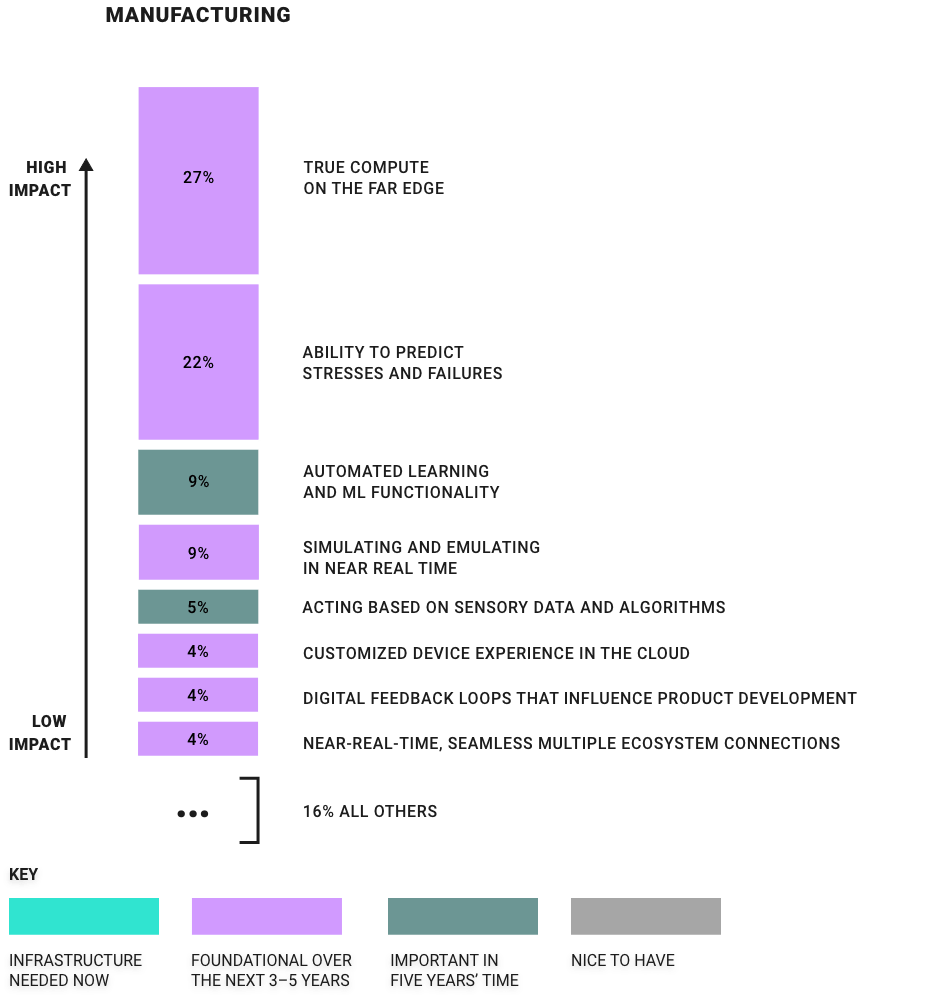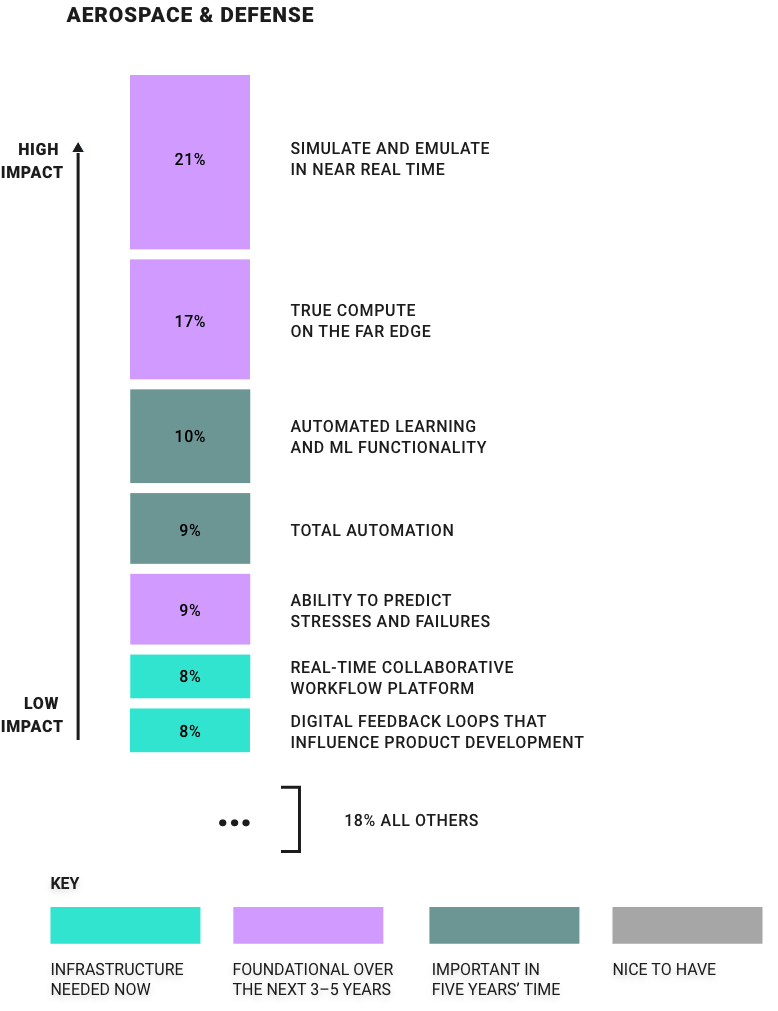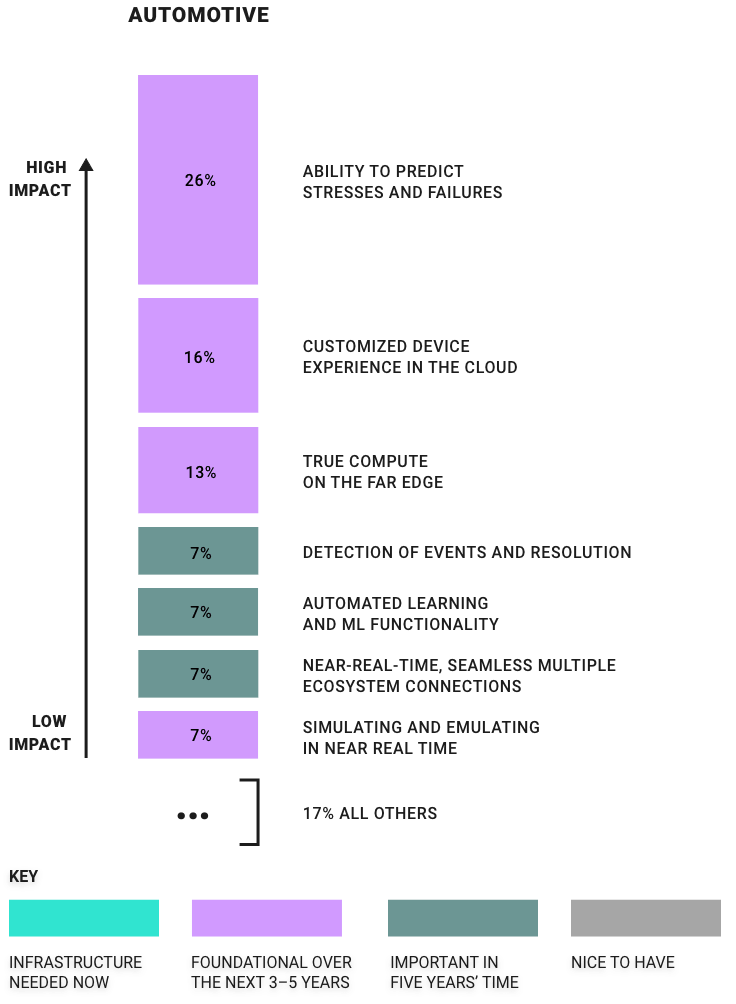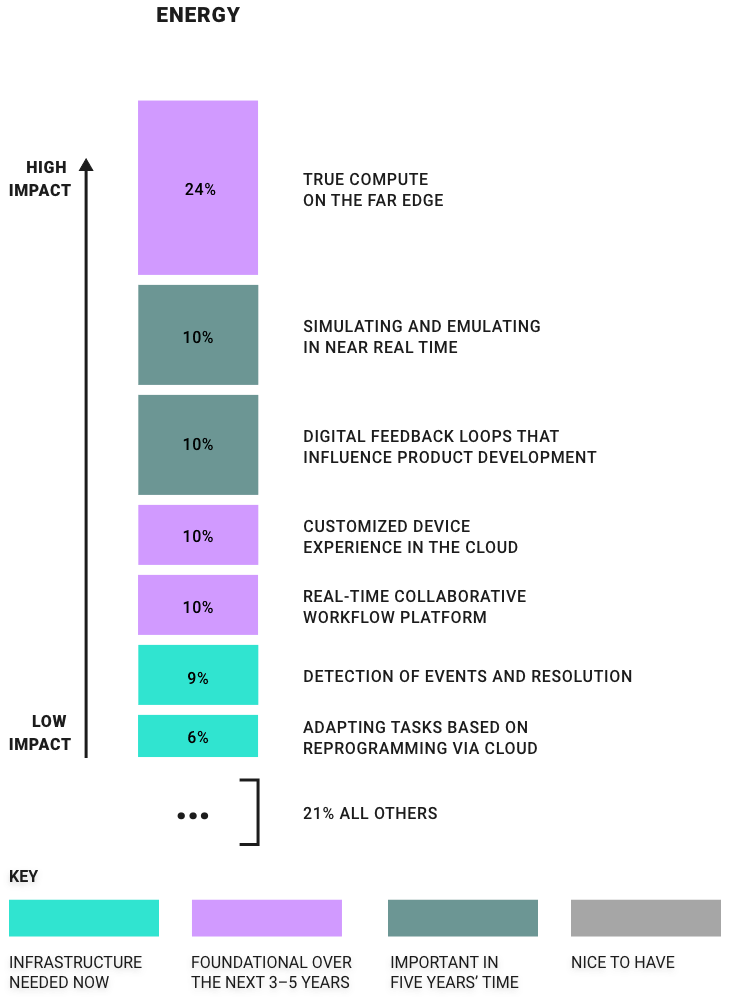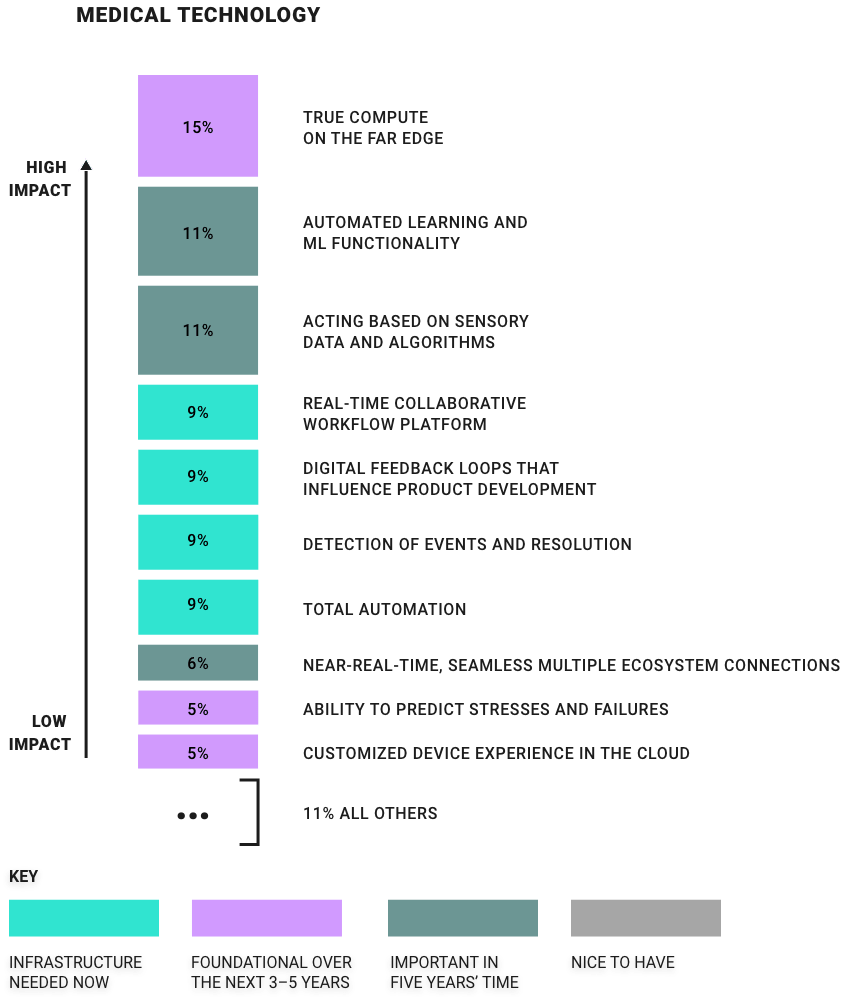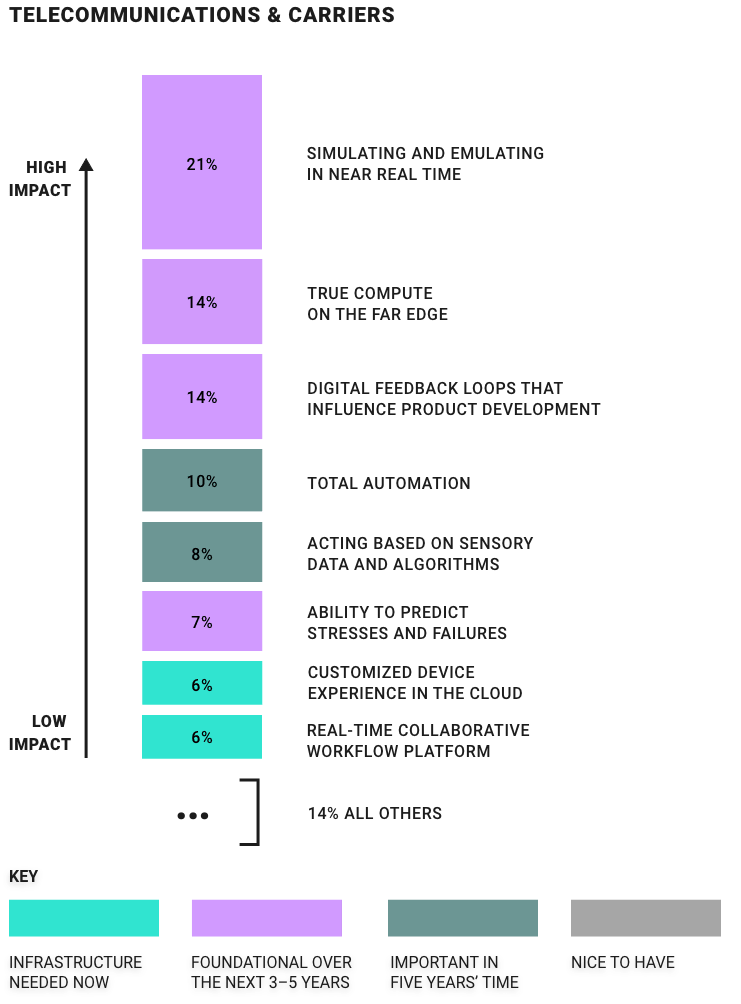 Source: Characteristics of an Intelligent Systems Future, Forbes, 2021
Explore Wind River Studio
Wind River® Studio is the first cloud-native platform for the development, deployment, operations, and servicing of mission-critical intelligent systems.
Explore Now
Three Facts About Intelligent Systems in the Energy and Utility Industries
55%
of all energy companies are experimenting with intelligent systems ideas and technologies.
ONLY 11%
of executive leaders in the energy industry see themselves as visionary.
37%
of energy company executive leaders believe they are ahead of their peers in being able to highly connect in real time with customers.
Characteristics of Intelligent Systems Success in the Energy and Utility Industries
Knowing when to invest in each characteristic requires a blueprint for building critical infrastructure, delivering core foundational needs, and much more.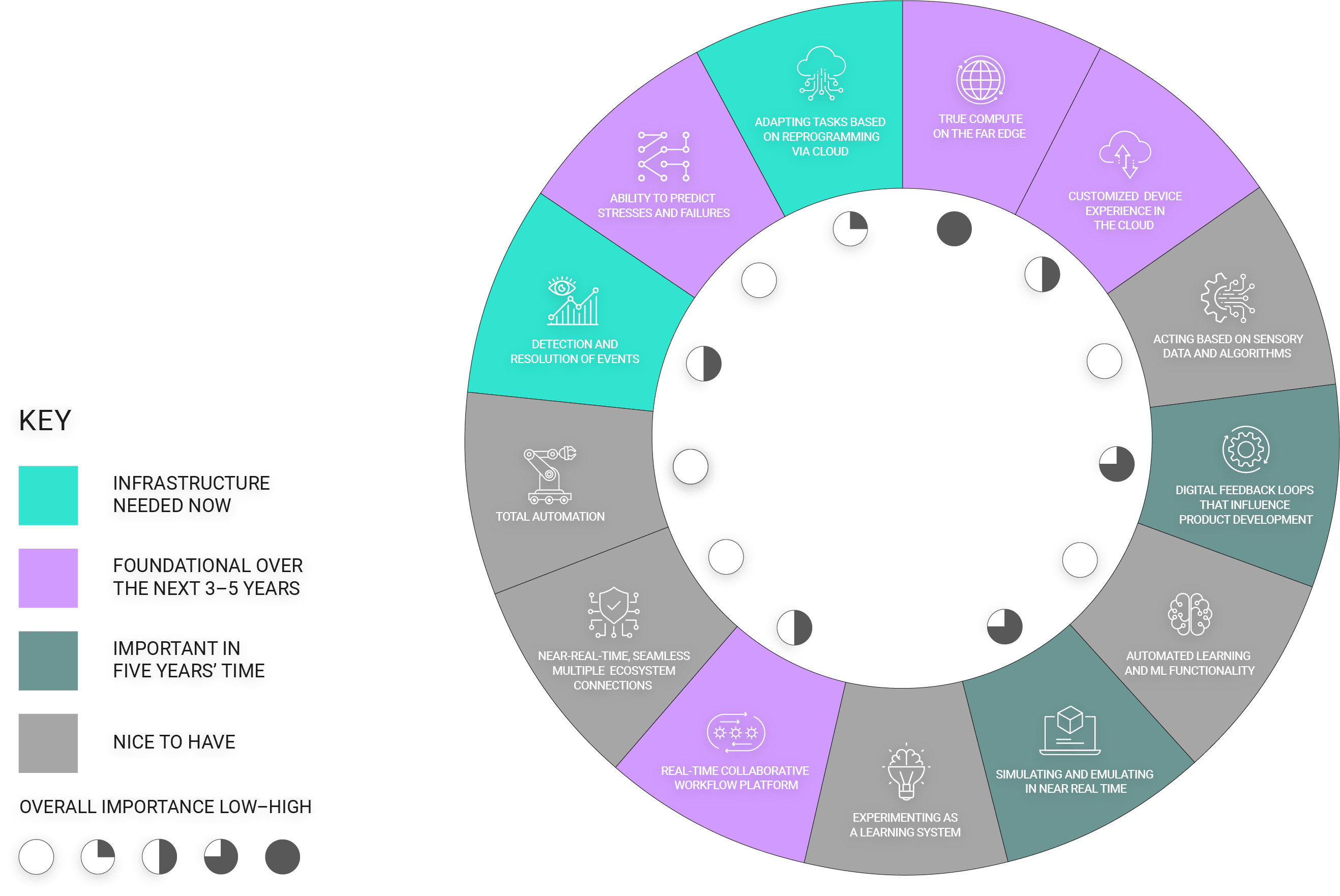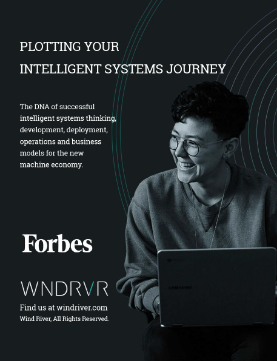 Plot Your Intelligent Systems Journey in the Energy Sector
Download "Plotting Your intelligent Systems Journey," a free 30-page report developed in partnership by Wind River and Forbes.
Our research is based on more than 200 points of comparison across companies building and deploying intelligent systems.
>>

Download the report now
This report shows:
How your peers are thinking about the barriers to and drivers for adoption of intelligent systems
What factors would accelerate the adoption of intelligent systems in your sector
The relative importance of all intelligent systems characteristics, to help you prioritize your investments
How your peers see the roles and importance of 5G, AI, ML, and cybersecurity in their decision-making
The key components for the mission-critical success of intelligent systems
What the future of embedded devices and solutions looks like in an intelligent systems world
Where digital feedback loops are crucial for success
What the key metrics for success are
Where your peers see extensive value for intelligent systems in addressing wider societal issues