Join Us
Our mission: To enable our customers to solve the world's toughest problems and realize the digital future of the planet with mission-critical intelligent systems where failure is not an option.
Your reward: A challenging opportunity to expand your knowledge, make a big impact, and grow with a company that is pushing technology to the edge and driving digital transformation across the globe.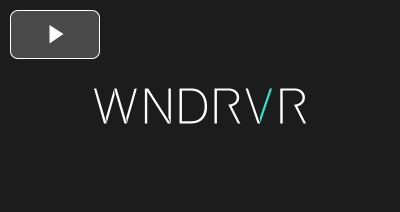 Wind River Is ...
Innovative & Empowering
Challenge yourself. We live and breathe to solve complex customer challenges and deliver innovative solutions that surprise and delight every individual who uses them. We push boundaries to make an impact. Our world is transformative and AI-driven, delivering profound economic and social change through mission-critical intelligent systems that empower and protect the global community, including:
Enabling the future with advanced systems on the intelligent edge
Driving the next generation of autonomous vehicles
Revolutionizing a new industrial era through 5G and the cloud
Powering NASA's Mars rovers, including Perseverance and Curiosity
Making medical devices safe, secure, and compliant for everyone
Diverse & Inclusive
Come together. We operate as a team and collaborate globally to get things done through 18 offices spanning the world — and we have fun doing it. With 1,200+ employees, we don't just value differences, we seek them out. That's what makes our ideas, products, and services the best the industry has to offer.
Diversity and Inclusion at Wind River »
Supportive & Rewarding
Get inspired. A career at Wind River® is no ordinary job. You won't go it alone. You'll work in a collaborative, friendly, and supportive environment to solve complex problems that will advance your skills further than you could imagine. Be proud of everything you contribute, and take ownership of all your accomplishments.
Hear what our team has to say:
"It's all about great people and experiences and exposure to the latest tools and technologies. I've had many opportunities to challenge the status quo and define the next step in my career. I'm proud to be part of a company that has helped me boost my skills and knowledge to lay a solid foundation for advancing to the next level."

Teodor Bobîrnilӑ, Strategic Alliances
Hear what our team has to say:
"Working in a place that recognizes your efforts and rewards and encourages you is a big plus. You'll learn lots of new things and receive respect and great training to help you grow within the company and excel in your career. If you want a dynamic environment where you can make a positive impact, Wind River is the right place for you."

Sorina Enache, Professional Services
Join Us in România — Galati & București
We are a hub of 120+ engineers and technical support team members in two Romanian offices. We have been making a strong impact and pushing our skills to the edge since 2007.
At Wind River:
We apply our 40-year heritage and collective expertise to build mission-critical systems that cannot fail, while solving the world's most complex problems.
We take pride in working as a diverse team to create innovative solutions that delight our customers, and have fun doing it.
We seek challenges to grow, push boundaries, and be our best.