Wind River Customers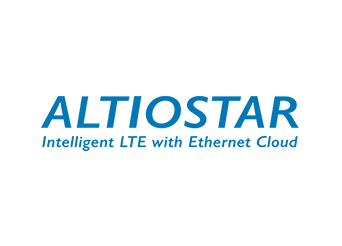 Altiostar
"We chose Wind River's Titanium Cloud because it met our requirements for carrier grade availability, scalability, redundancy, time-to-market, and optimized data path."
—Kuntal Chowdhury, Vice President of Marketing, Altiostar
With Wind River Titanium Cloud, Altiostar Delivers "Always On" Reliability for LTE
LTE is rapidly becoming the standard of choice for mobile carriers around the world. The reliability of an LTE network hinges on its eNodeBs, the hardware that links the network to the users' devices. Conventional eNodeBs are straining to meet an exploding demand for data. Altiostar Networks is the world's first LTE eNodeB vendor with Ethernet Fronthaul-based Network Functions Virtualization (NFV) C-RAN, which enables more widespread deployment of the C-RAN architecture to support today's software- and data-intensive requirements. To maximize reliability and deliver a quality user experience, Altiostar's developers needed an NFV platform that offered carrier grade availability, the scalability to support an eNodeB cluster, and optimization for Intel® hardware. And they didn't want to build it themselves.

Solutions used by Altiostar
Wind River Titanium Cloud
Featured Content
Website
A Proven Platform Speeds Time-to-Market and Drives Down Costs
Wind River® Titanium Cloud, the comprehensive software platform for NFV, met all of Altiostar's requirements. Titanium Cloud enables an NFV infrastructure to achieve the "always on" reliability and high performance telecom networks demand. Other alternatives required too much integration work, and Altiostar wanted to be the first eNodeB vendor out the door with an NFV RAN solution. By selecting a fully integrated, tailored, tested, and optimized platform in Titanium Cloud, Altiostar was able to speed time-to-market and deliver a dependable product. Using commercial off-the-shelf software also helped drive down the total cost of ownership for the company's customers.