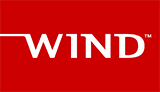 Wind River® is pleased to offer you a complimentary Learning Subscription as part of your partnership benefits.
To subscribe, please fill out all information below:
Learning Subscription Highlights
Many valuable course topics, including BSP and driver development, debugging, platform optimization, tools, and more
Advanced and specialized tutorials
Quick-tip videos
Leading-edge technology overviews
Downloadable how-to guides
New course material added automatically as it becomes available
Sample Course
Watch the Video
Course Offerings
Contact Us

Thank you for registering for your Productivity Pass. A confirmation has been sent to the email address provided. Please allow 48 hours for your application to be processed. Once approved, you will receive another email that includes your user credentials to access the On-Demand Learning system.